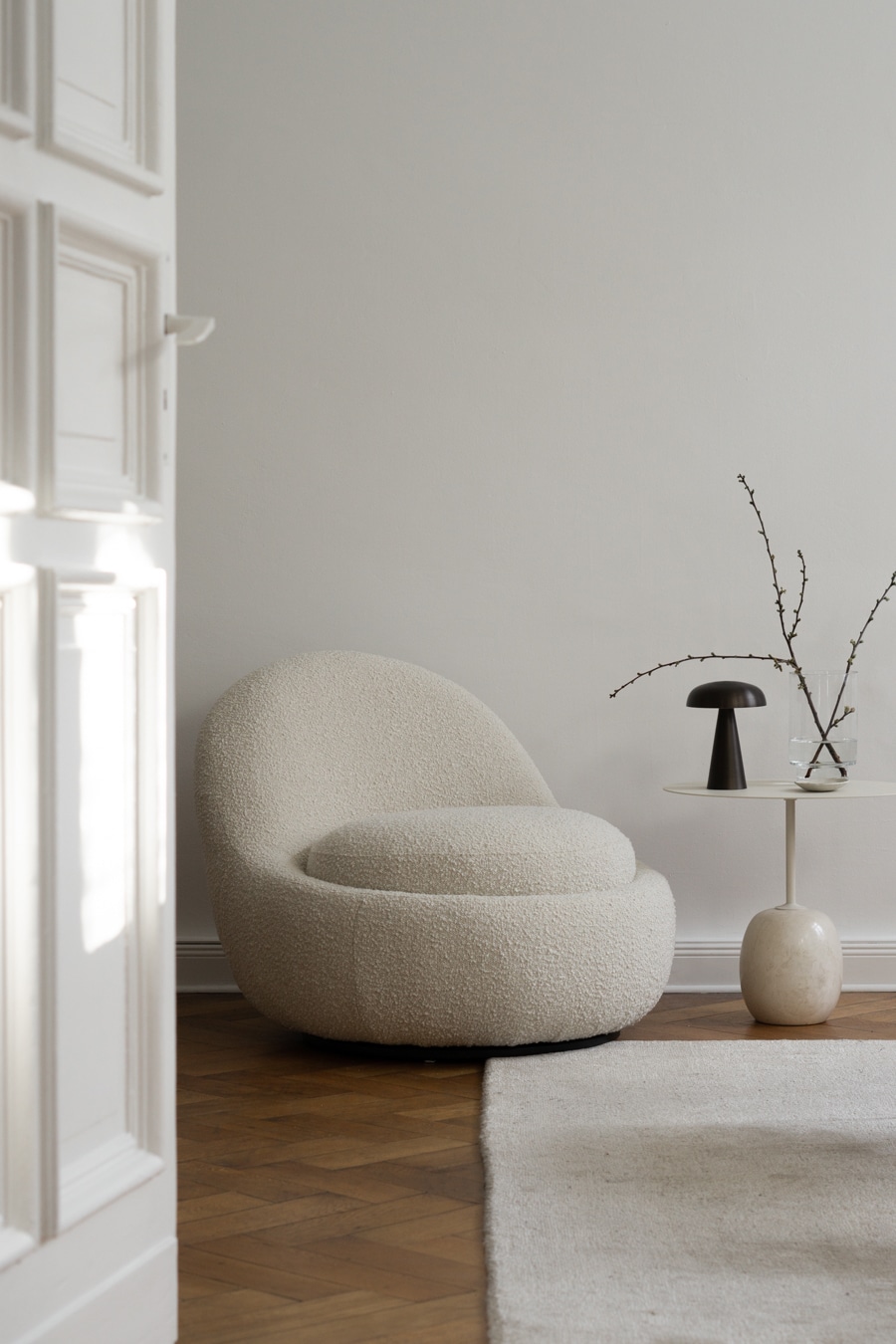 While we were all in the thick of lockdown last year, there was one trend taking over everyone's Instagram feeds – bouclé. However, the retro texture has proved that it is not just a pandemic trend but rather a staple in designer interiors.
Derived from the French word meaning "curled" or "ringed", bouclé refers to a yarn made from a series of looped fibre. It is a luxuriously textured fabric that is most commonly used in upholstered furniture items.
The story goes that in the late 1940s, American architect Florence Knoll requested that Eero Saarinen, her industrial designer, create "a chair that was like a basket full of pillows…something I could really curl up in". However, he interpreted her description right down to the upholstery fibre that we now know and love. The resulting product was the Saarinen's Womb Chair in Knoll's Classic Boucle that debuted in 1948.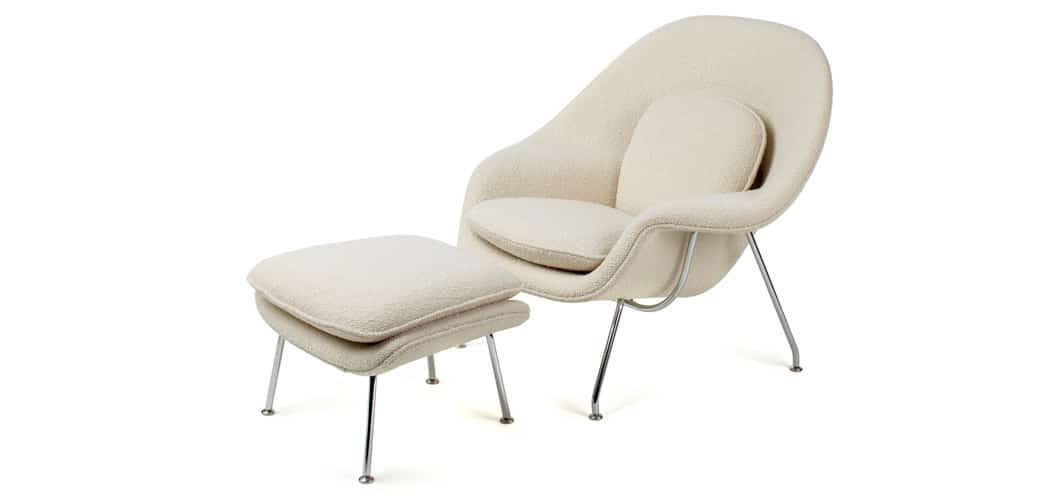 Saarinen Womb Chair
Photo: Knoll
Flash forward almost seven decades later, the trend is as popular as ever. Now modern designers are most often remaining true to the original design, retaining the creamy hues and curvilinear shapes.
To celebrate its triumphant return into the design world, we have compiled a few of our favourite bouclé designs and pieces. We have also included a few tips and tricks for stylists wanting the incorporate the trend into their own work so keep reading on…
1) Say it with a statement sofa
If you have completely fallen in love with the bouclé trend, we encourage you to go big or go home. We absolutely love these oversized modular sofas that are just calling for a snuggly movie night. For a more formal look (and if you don't have the luxury of a giant open-plan Soho apartment), try out a smaller 2 or 3 seat sofa instead.
Bernhardt Modular Channel Sofa by Claude Home
Photo: Architectural Digest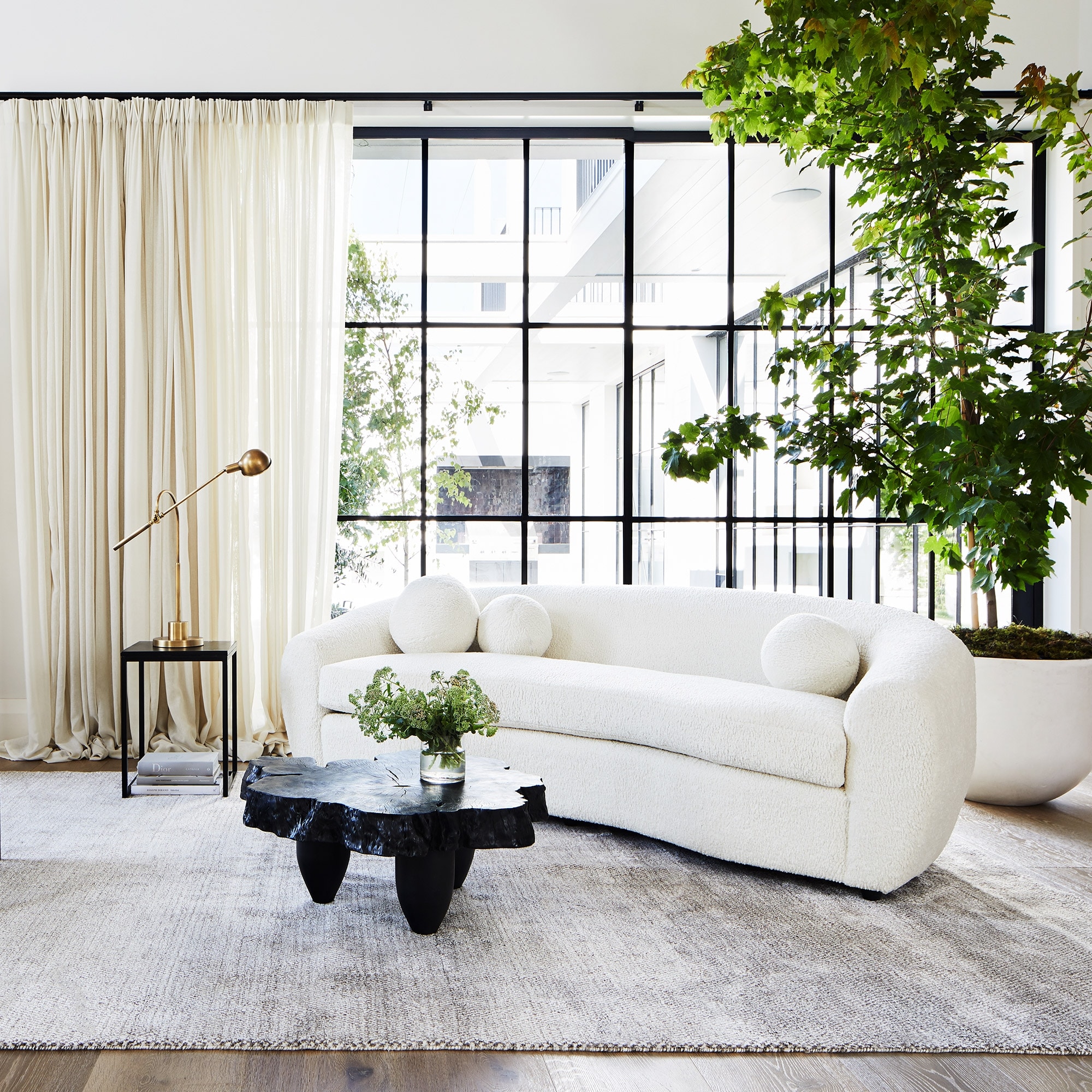 Atelier Sofa
Photo: Coco Republic
2) Create a cosy reading nook with an armchair
As the weather turns wintry cold, there is no better time to style up an armchair that makes you want to curl up with a book and a tea. Just like was described its origin story, there is no better fabric to create this story with than bouclé. Try choosing a curvy tub chair style for that ultimate luxe feeling.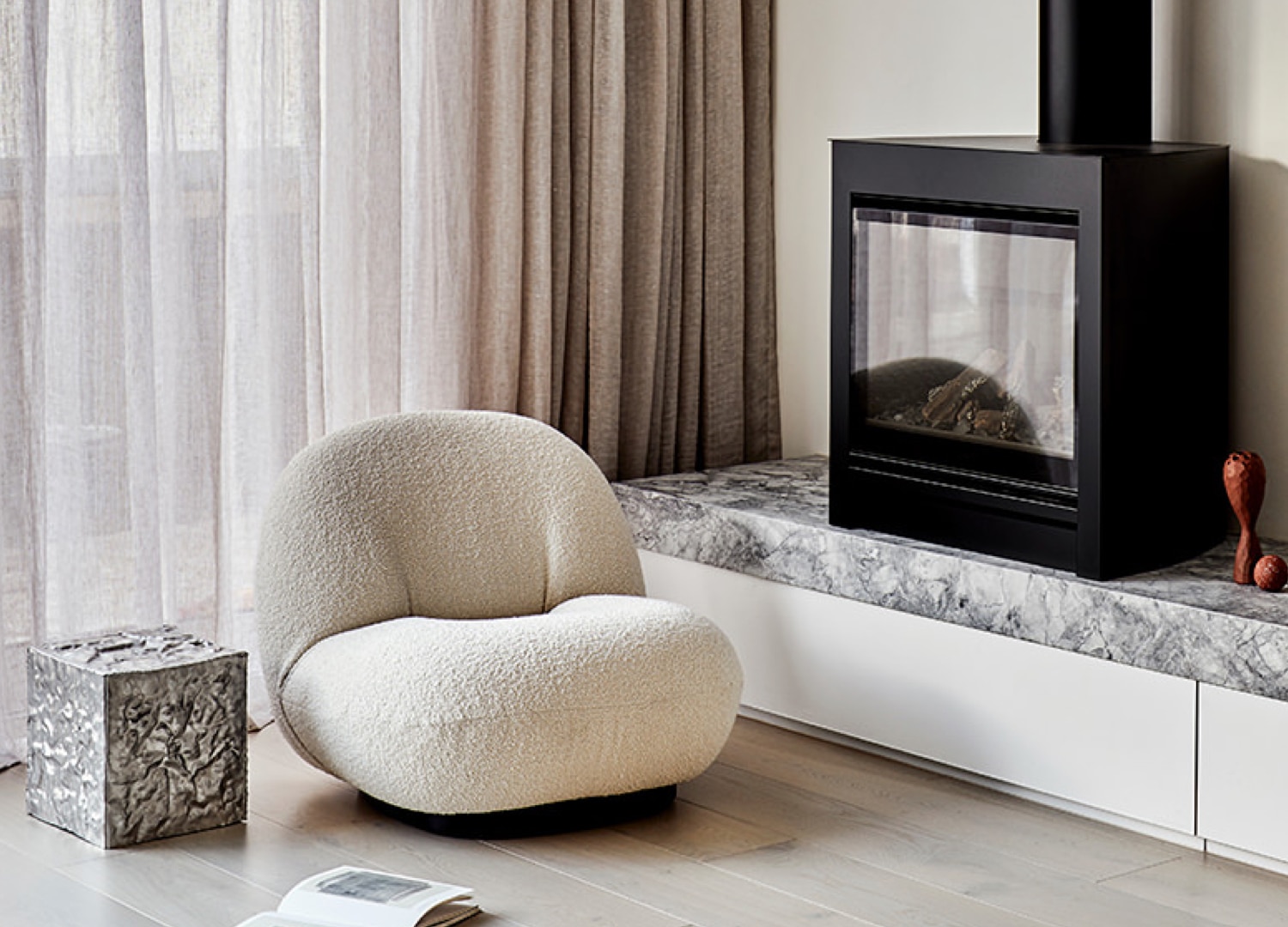 The Pacha Lounge Chair by Pierre Paulin for Gubi
Photo: Est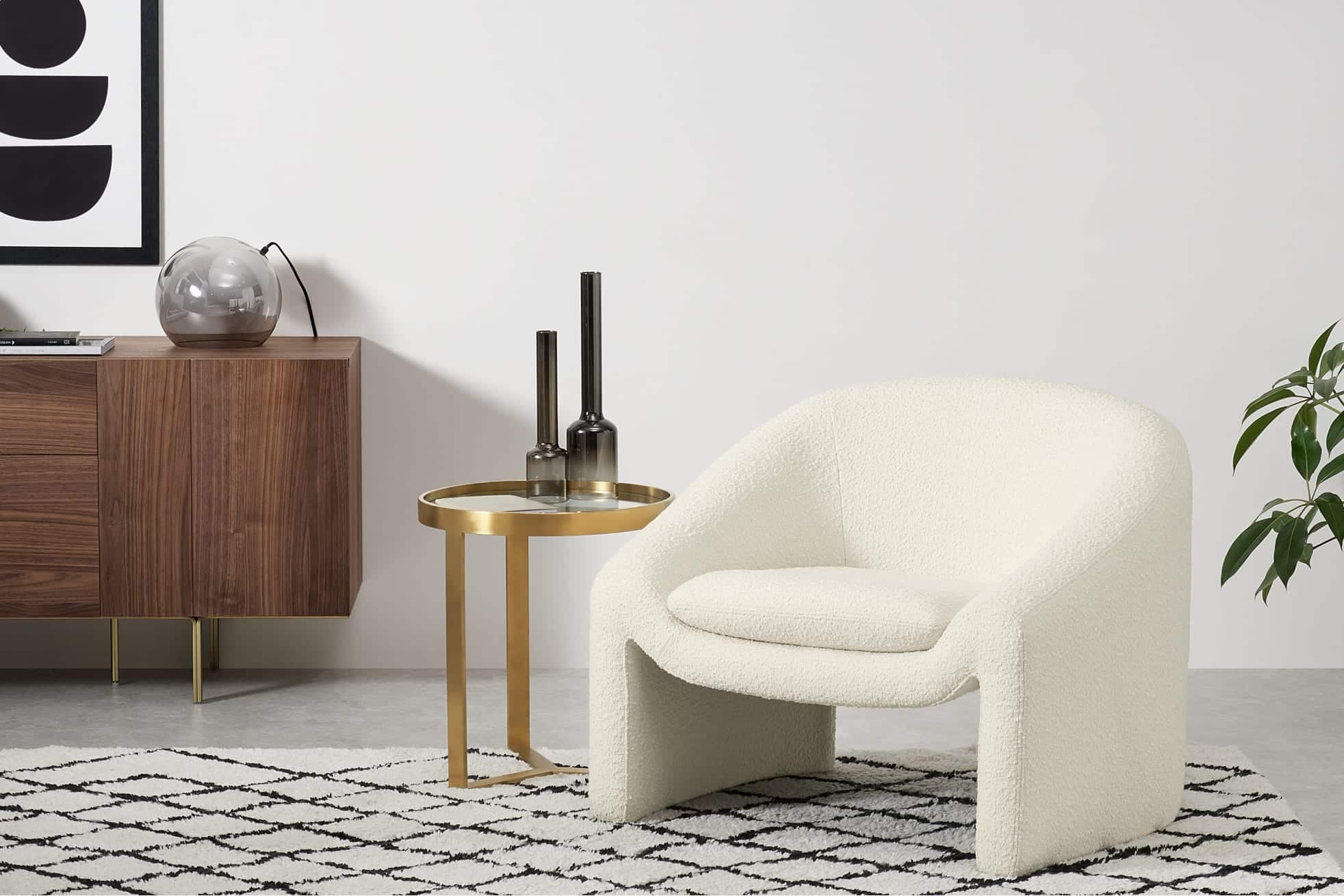 Shona Accent Armchair by Charlotte Honcke
Photo: Made
3) Introduce in some smaller décor pieces
Sometimes committing to a trend with one of these big-ticket items can be daunting, so it can be best to just incorporate smaller items like a throw cushions or an ottoman. That way your styling still embraces the bouclé and seems on-trend with minimal risk. This can also often be the most cost-effective option as homewares stores of all price ranges stock things like bouclé cushions, throws or linen.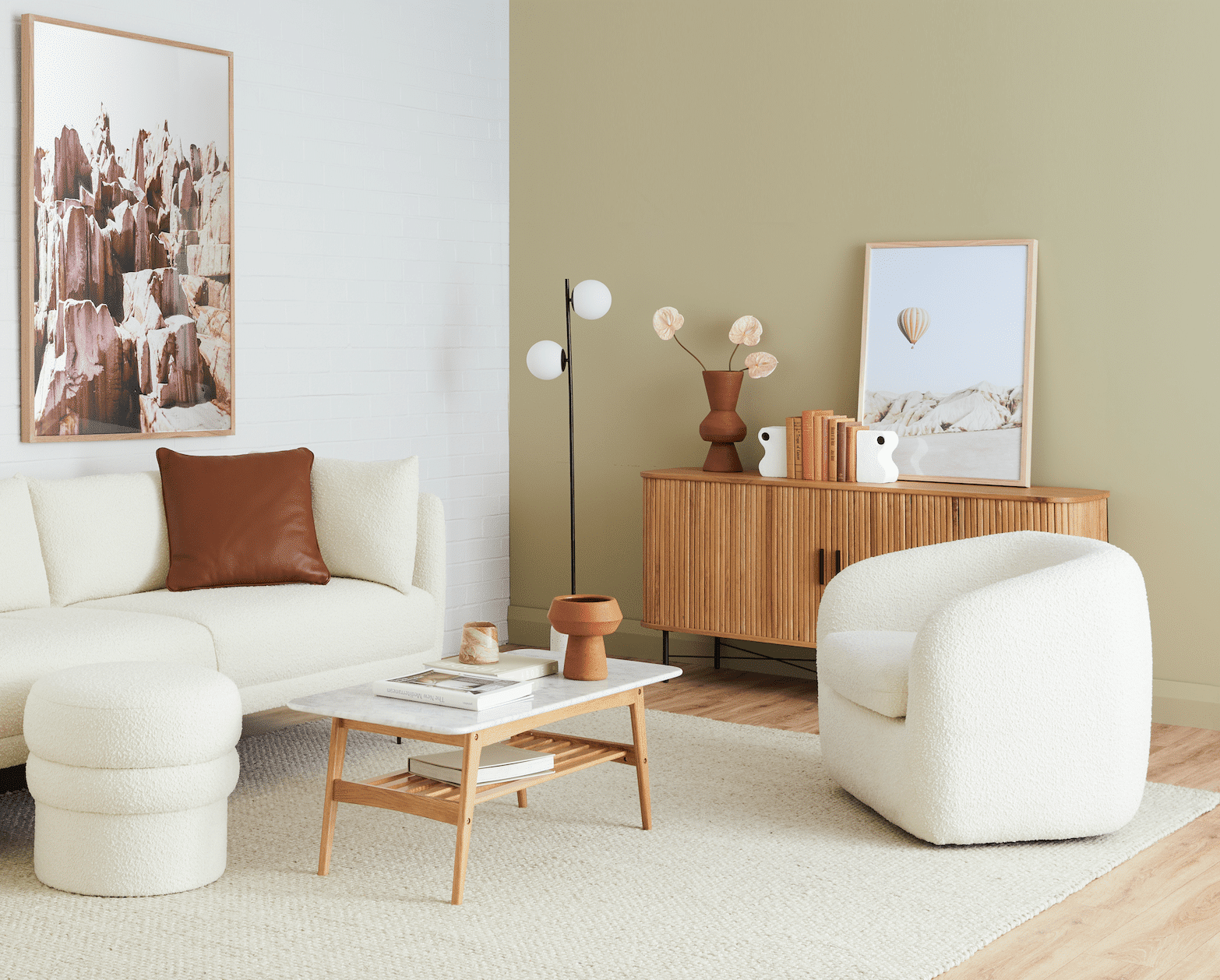 Monet Bouclé Ottoman
Photo: Life Interiors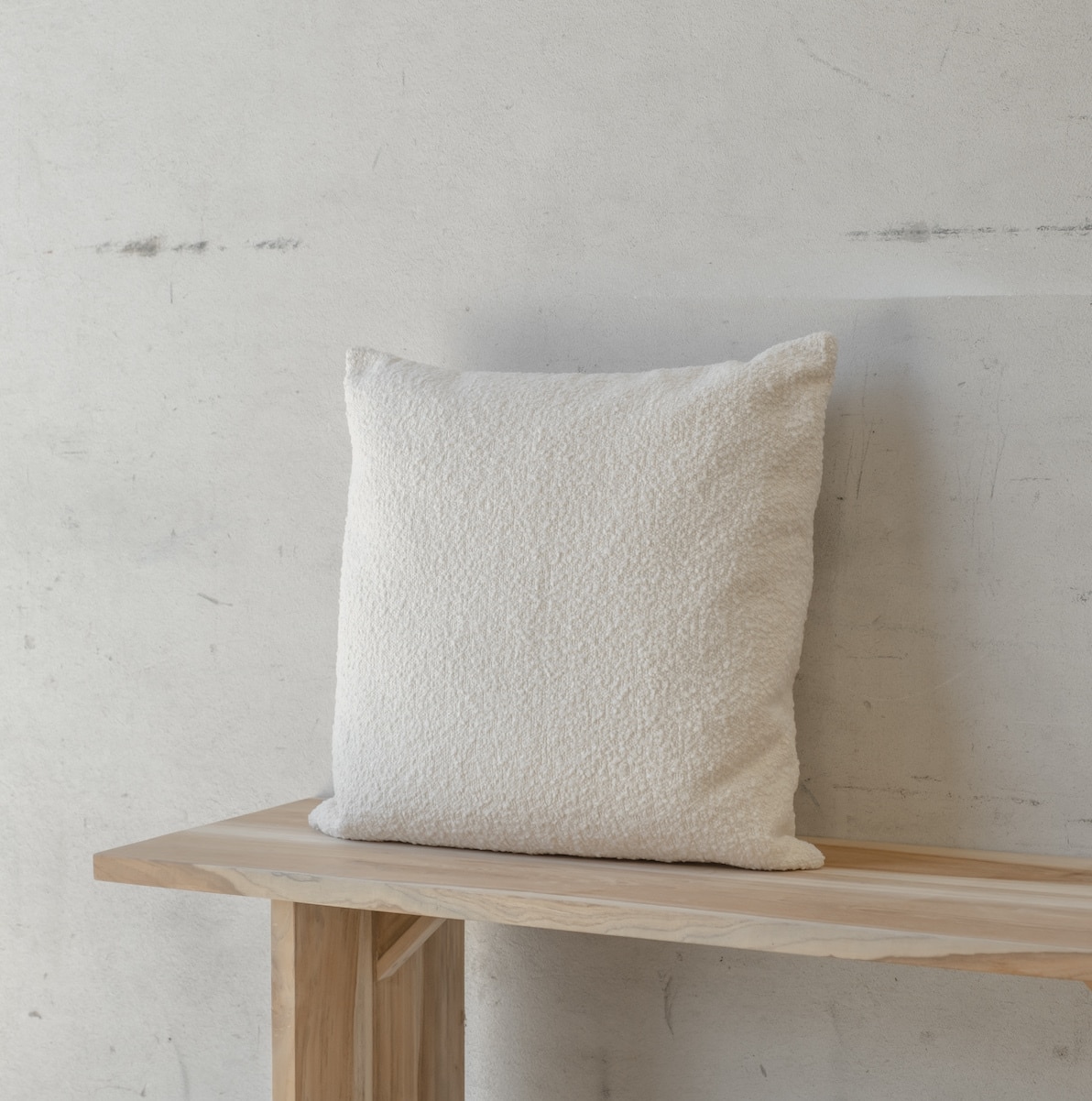 Bernard Cushion Bouclé
Photo: McMullin and Co
Here at Huntley + Co we have been just as in love with bouclé as everyone else! This is why we are so excited to introduce our very own Bronx Occasional Chair in Bouclé. They are the perfect little piece for stylists to up their trend game and explore a new and divine style. We hope you love them as much as we do!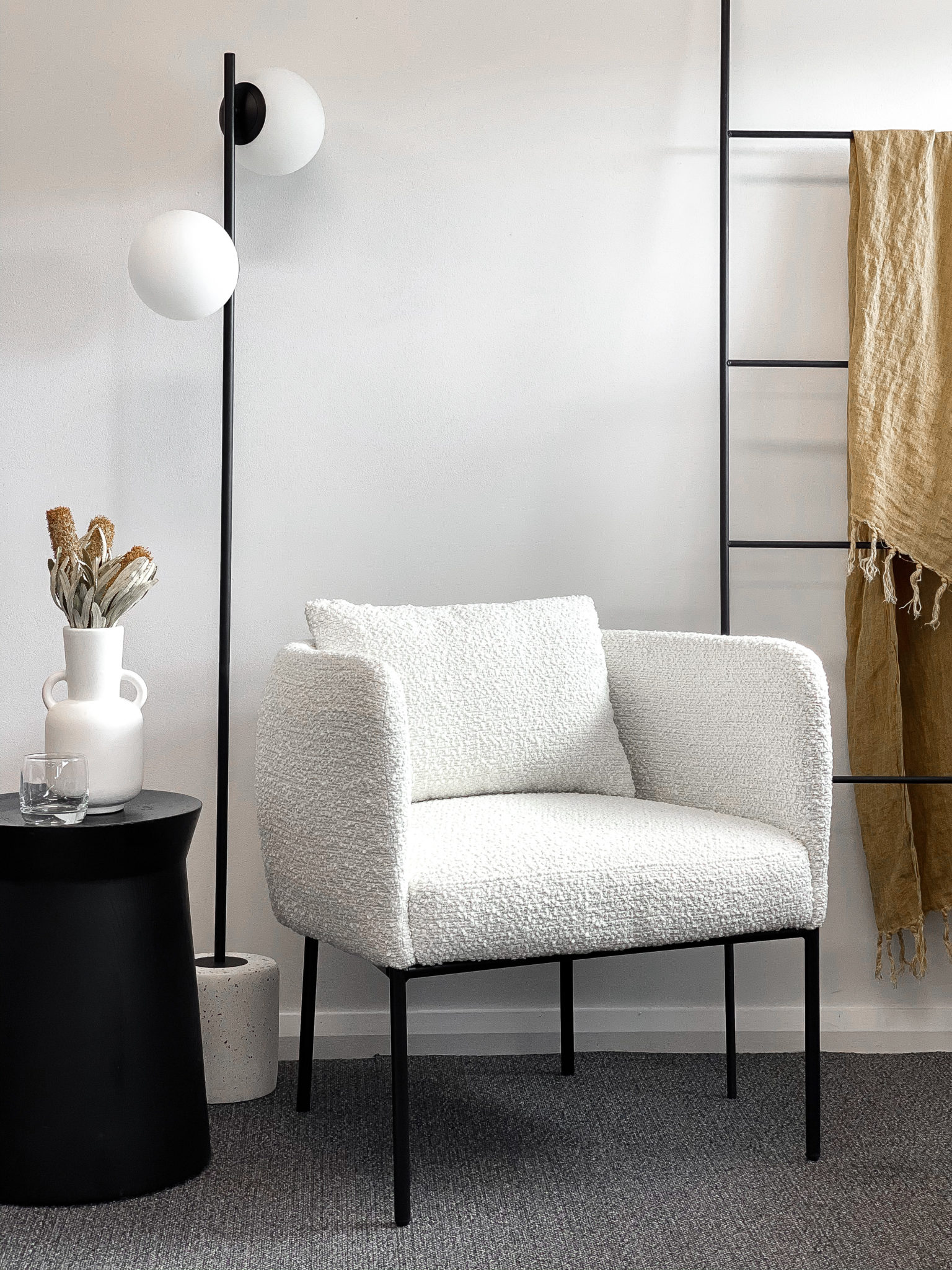 Photo: Huntley + Co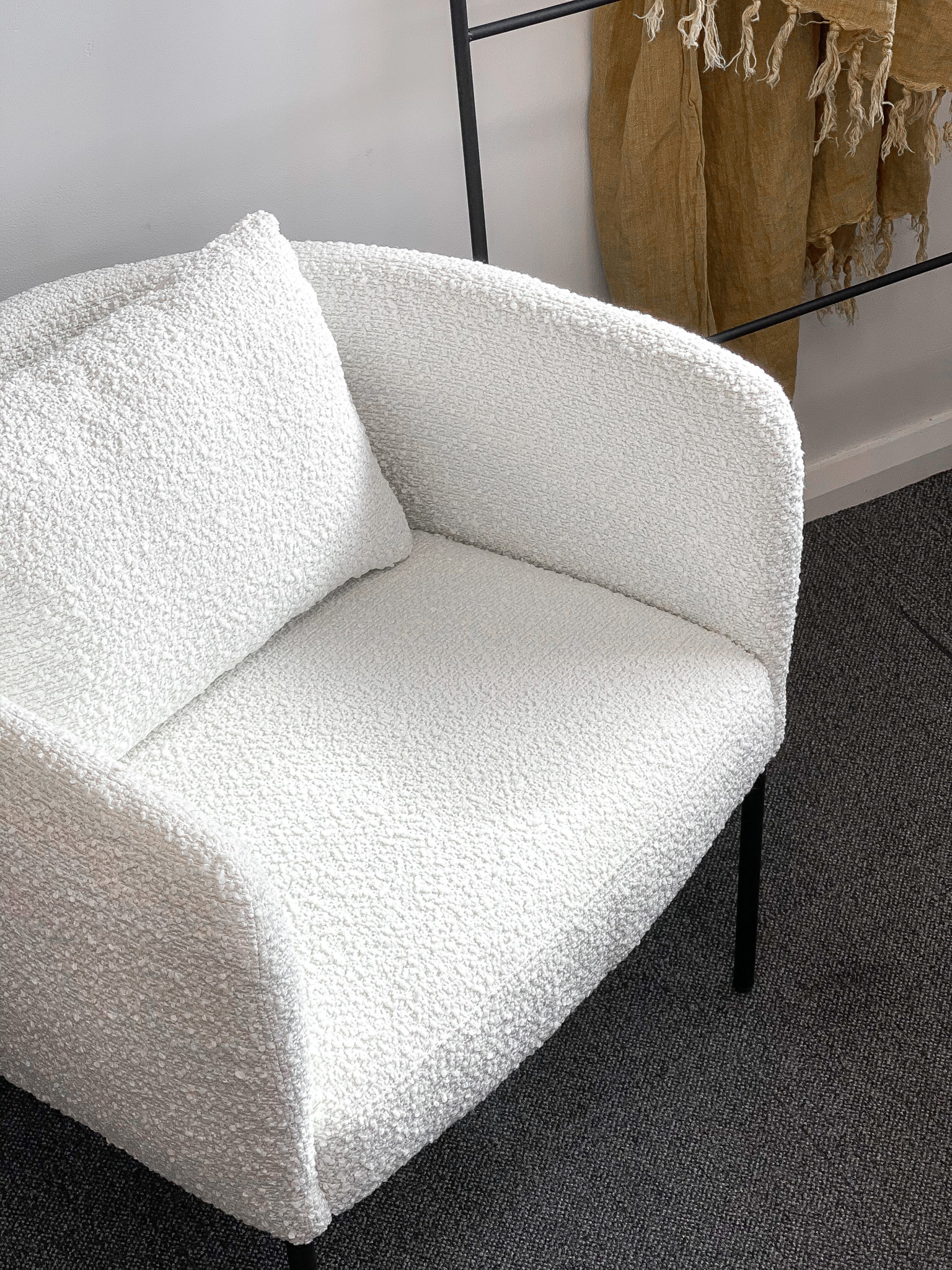 Photo: Huntley + Co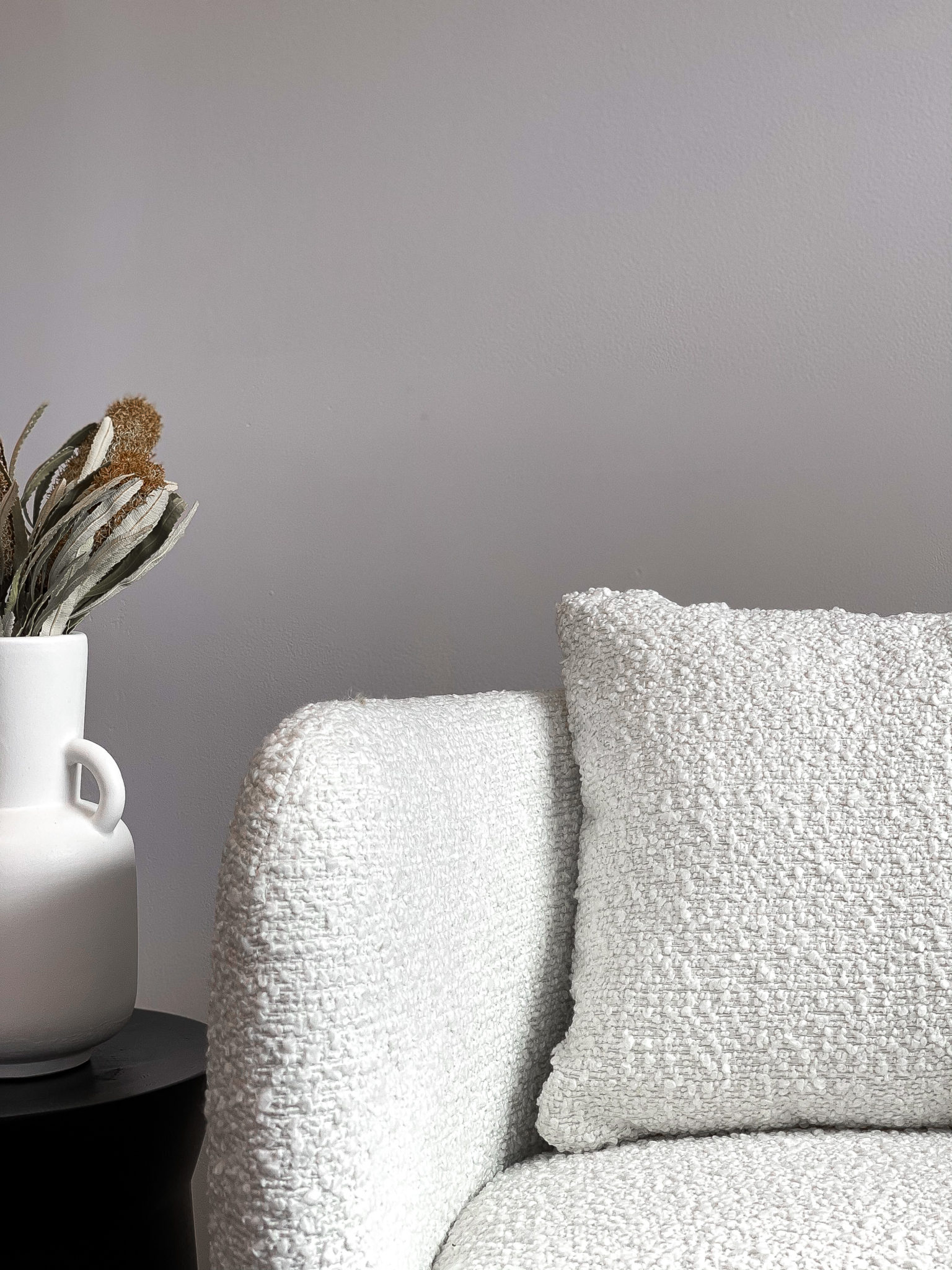 Photo: Huntley + Co