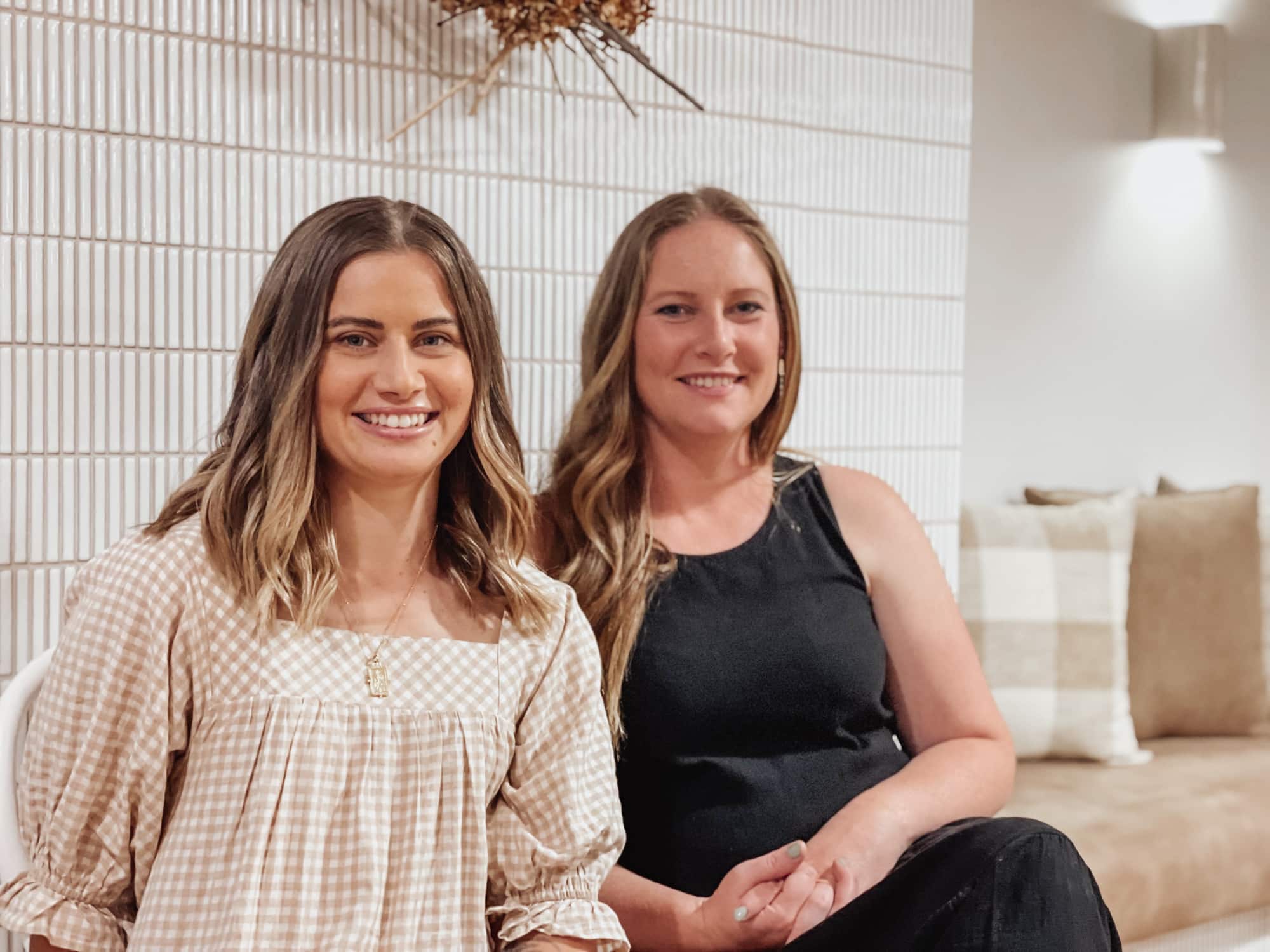 This month on The Style Segment we are excited to chat with Katrina and Nicole about their beautiful Australian soft furnishings brand Restore Grace. Inspired by the stunning natural landscape of Australia and produced in country NSW, the Restore Grace ever-evolving homewares collection consists of unique handmade, small batch produced cushions and pot plant covers that you won't find anywhere else.
We are big fans of the Restore Grace collection over here at Huntley + Co, and stock a large range of their gorgeous cushions that are loved and adored by our property stylists. The ladies of Restore Grace have very kindly provided a discount code for you all to use if you want to get your hands on some of their beautiful products – simply enter the code HUNTLEY at checkout to receive 10% off your purchase!
Now let's hear what the girls had to say about the beginnings of Restore Grace and their story…
Amy: Tell us a bit about Restore Grace and where it all began?
Katrina + Nicole: Restore Grace came together as a sister-in-law duo in 2015, offering Australian handmade soft furnishings. We both have Diplomas in Interior Design and wanted to pursue our passion of home styling and decor, while raising our growing families, bringing to life this family-operated business in Cooma, country NSW. Since being established, Restore Grace has transformed into a full-time business supported by our loyal customers and stockists. After wearing many different hats for many years we have now been lucky enough to have the opportunity to employ two beautiful women and friends from our community who have brought even more knowledge, experience and opportunities to Restore Grace. We are passionate about supporting small Australian businesses and sustainable practices.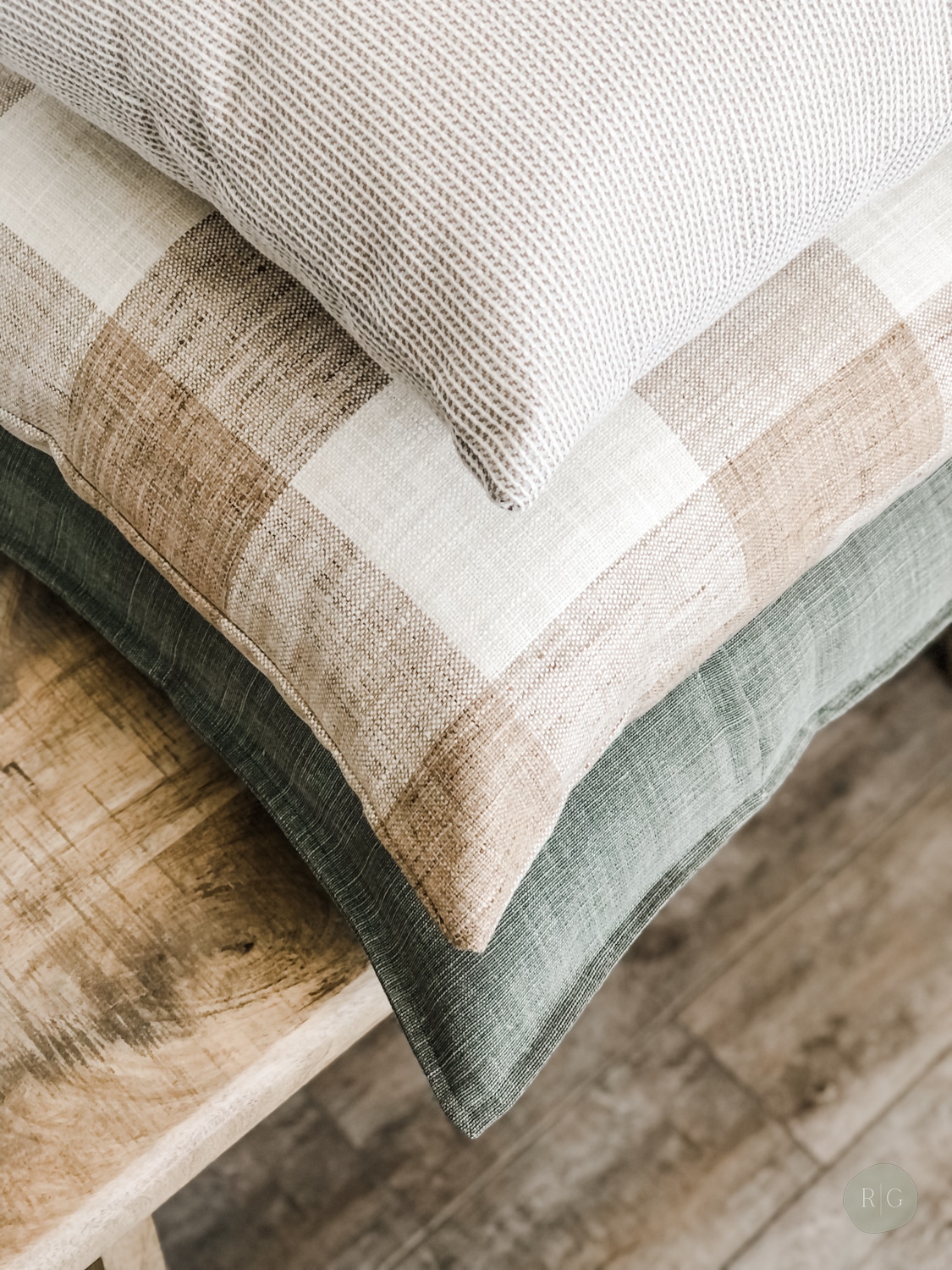 Amy: You're busy mums with five children between the two of you. How do you juggle running a successful business and motherhood? Any tips or tricks you would like to share with us?
Katrina + Nicole: Finding this elusive balance is the hardest part of both jobs. We all have those times where everything is so overwhelming and you can feel like you are failing on both fronts. We believe that our strength getting through this comes from family bond and connection. We are very close and tight knit and spend work time and family time together. We are always on the same page and usually going through the same things at the same time. Understanding, acceptance and always wanting to be able to help each other out is what works for us. Most people say not to work with family but we have found that being family is our biggest asset.
Amy: How would you describe your design style?
Katrina + Nicole: Earthy, classic, contemporary. Think a modern Australian influenced Hampton style with punches of Nicole's bolder style and colour thrown in for good measure to keep things interesting.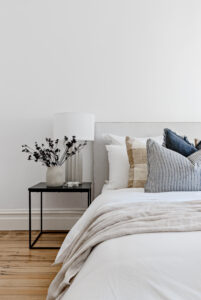 Amy: Where do you draw your inspiration from for your collections?
Katrina + Nicole: We love where we live and are very environmentally focused. Based in the Snowy Mountains of NSW we are surrounded by so much natural beauty that is ever changing. The mountains, snow, bush, and the Australian southern coastal beaches, we draw inspiration from our beautiful landscapes to form our comforting aesthetic homewares collections. These designs, tones and patterns are moulded into a product to suit the look and feel of any home.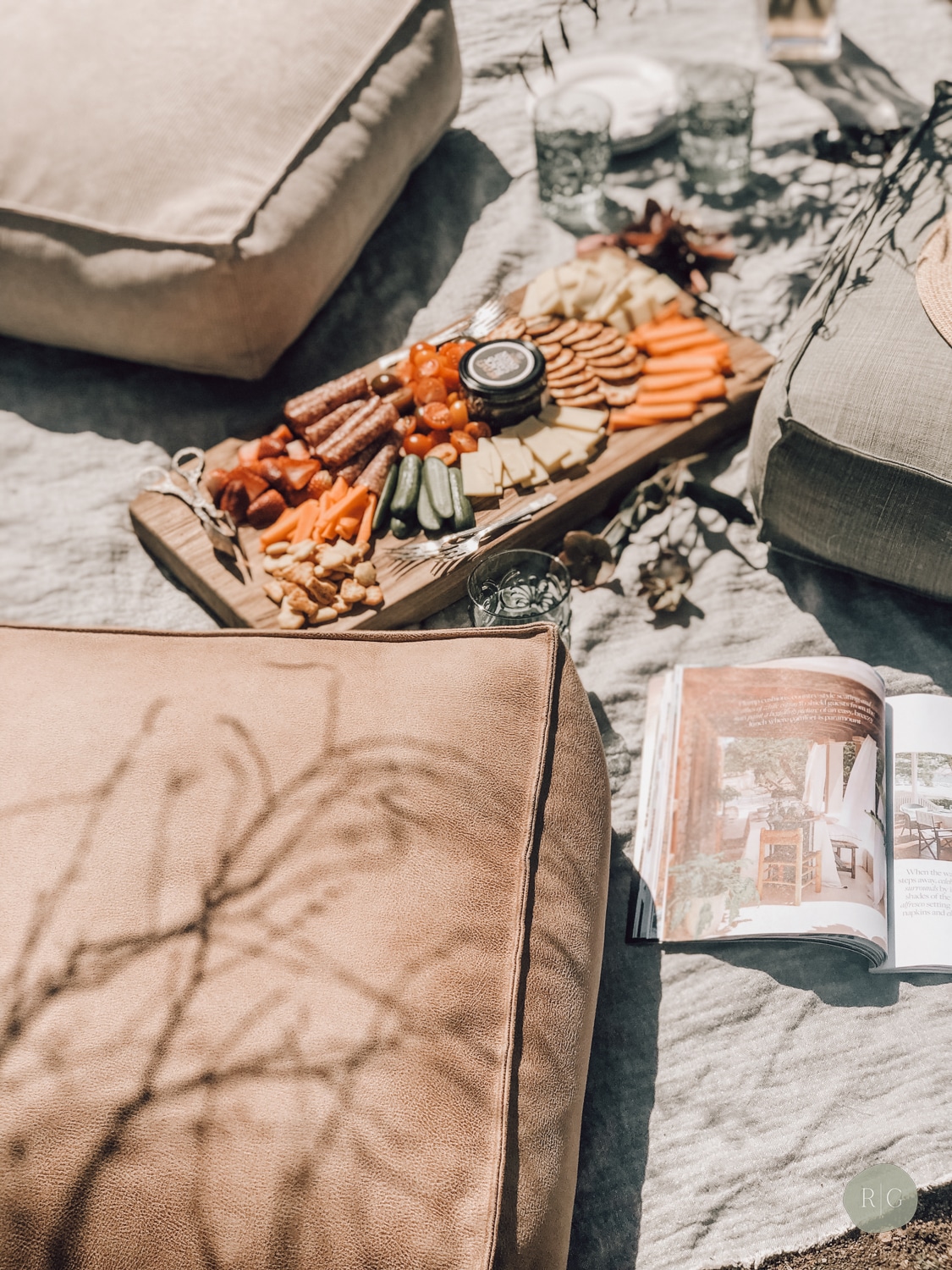 Amy: Walk us through the process of how your concepts come to life for your beautiful products.
Katrina + Nicole:
SOURCE
We personally source all of our fabrics and materials Australia wide and Internationally.
DESIGN & CURATE
We carefully curate seasonal classic contemporary collections by our own team of four at Restore Grace. Working together to make products that suit any style to find a place in your home.
CUT, SEW, CREATE
We cut, sew and create every product by hand in our own studio in Cooma, NSW, Australia.
PACKAGE & SHIP
We photograph, market and sell our products and pack and ship them personally from our warehouse. A handmade journey from beginning to end.
Amy: Do you have any styling tips for your products?
Katrina + Nicole: We generally design our products in collections so they can be used together in harmony. Having a defined style means that most of our products and designs work together and every week we still get excited by other combinations that our customers and stockists put together that we didn't see before! We have also recently introduced our curated styled packages that include some of favourite styled combinations! This makes it easy for customers that aren't too sure, especially when it comes to online shopping and trusting true colours, to style seamlessly!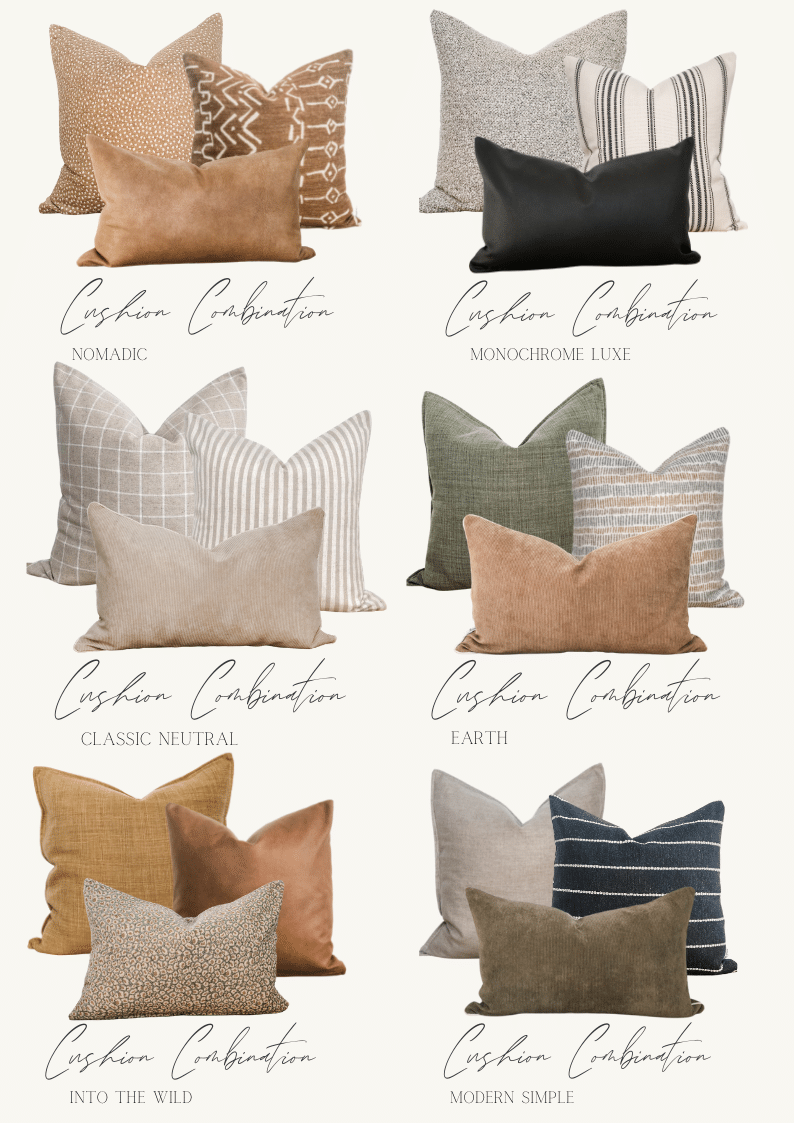 Amy: Are there any interior design trends are you loving right now?
Katrina + Nicole: We are very excited by the 2022 design trend of natural and neutral spaces as this plays right into our signature design aesthetic that we offer. Check out Dulux's Restore colour 2022 colour forecast! Absolutely crushing on this and our pieces would tone into these colours beautifully.
Amy: When you are styling your own spaces, are they any must haves?
Katrina: Timber, neutral tones and pops of green in plants or feature pieces. Oh and an endless line of cushions everywhere!
Nicole: Contrast, quirkiness and plants! I have to have bold contrasting colours and something a little different. I currently have a collection of 35 indoor plants!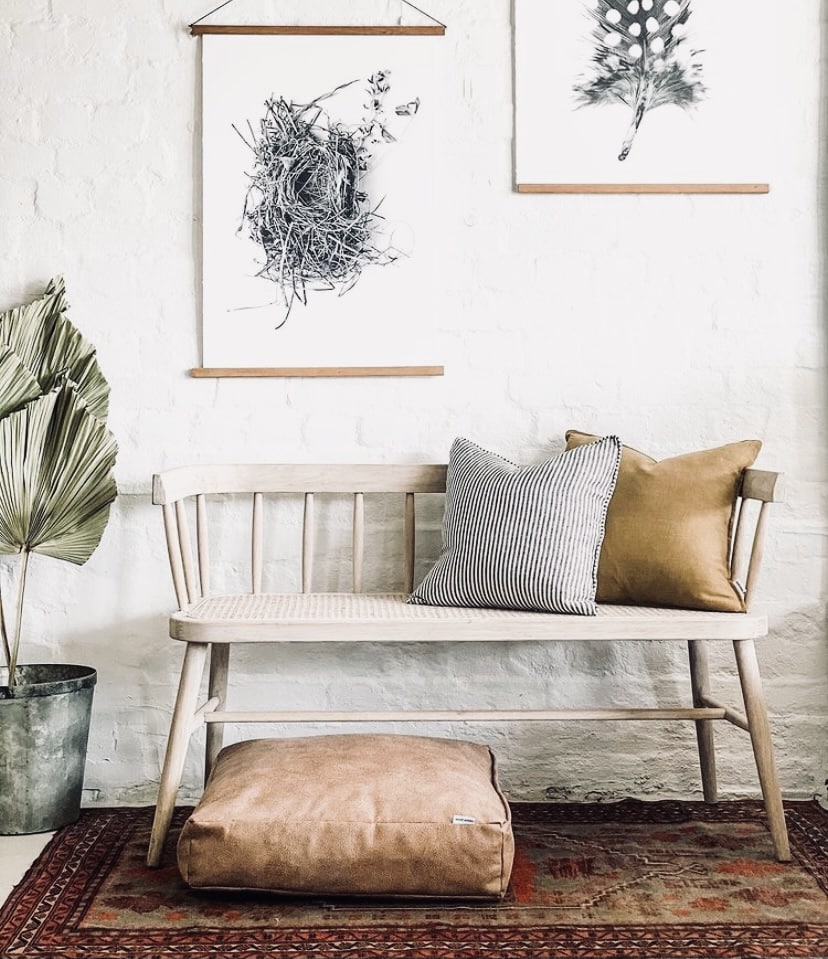 Amy: What are your favourite pieces from the Huntley + Co range?
Katrina + Nicole: Everything from Oak and Orange's Dream House 7. Styled to perfection!