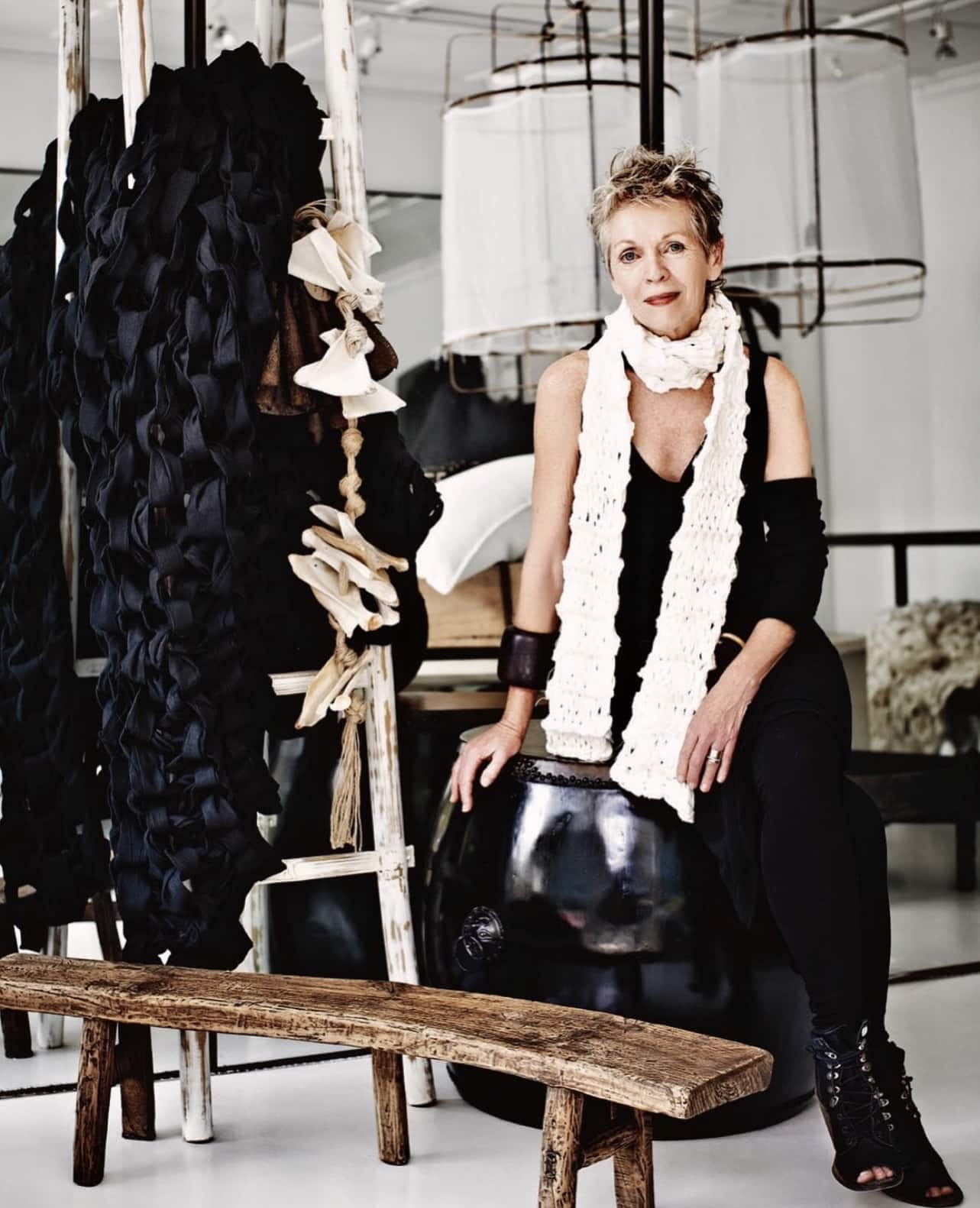 This month on the Style Segment we're excited to chat with Pamela Makin, founder of design store and concept studio Les Interieurs.
With an eye for balancing minimalist foundations with rich textural materiality, Pamela creates beautiful spaces that vary from beach houses to city apartments for young professionals and designed focused modern families. Pamela's international style has been featured several times in the prestigious Andrew Martin's International Interior Design Awards.
Keep scrolling to read our full chat with Pamela…
Amy: Pamela, I have been a big fan of your brand and aesthetic for many years. Can you tell us how your creative journey started?
Pamela: It was not until recently I became involved in interior design – my first career was in the Fashion Industry as a fashion buyer for Myer Australia. It involved extensive travelling overseas. I ended up relocating to America and forecasting "trends" for Australia's leading retailers and designers.
While living in California, I travelled to Europe every few months still involved in the fashion industry, but whenever I had a spare moment I ended up looking at interiors. When I returned to Sydney, I opened a tiny store in Palm Beach – I was over fashion and more interested in homewares. I could not find what I was looking for so I decided to open a store and the rest is history. Our look is not for everyone but those who like us – love what we do.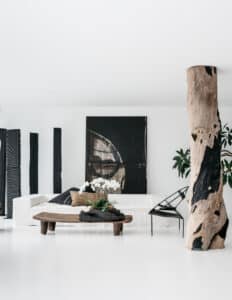 Amy: Tell us about your business, Les Interieurs.
Pamela: Les Interieurs commenced as a tiny retail store offering "one of a kind " treasures. I have always had a passion for unusual objects mixed with contemporary furniture, and have always loved a black and white colour palette – over time it became our signature.
Amy: Where do you draw your inspiration from?
Pamela: My inspiration comes from Africa, Indonesia, Asia – mostly timeless pieces juxtaposed with contemporary furniture.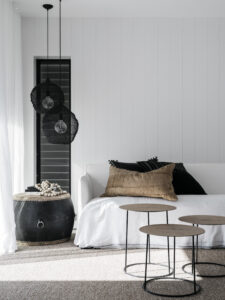 Amy: Are there any must-haves when designing and styling your interiors that there's no compromising on?
Pamela: The must-haves when designing and styling is "Less in More". I never overstep into cluttered territory.
Amy: Do you have any design or style icons that inspire you?
Pamela: Style icons that inspire me – Ralph Lauren &  Donna Karen.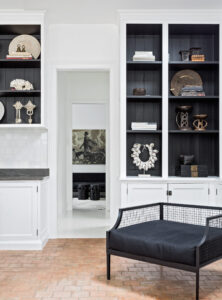 Amy: If you could travel anywhere right now, where would you go?
Pamela: If I could go anywhere I think it would be Paris & New York.
Amy: And what book would you take with you?
Pamela: It would probably be a biography on a fashion designer.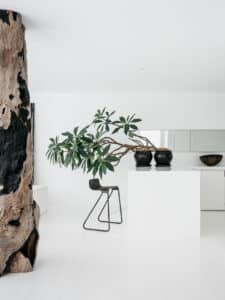 All photography credit to Felix Forest.