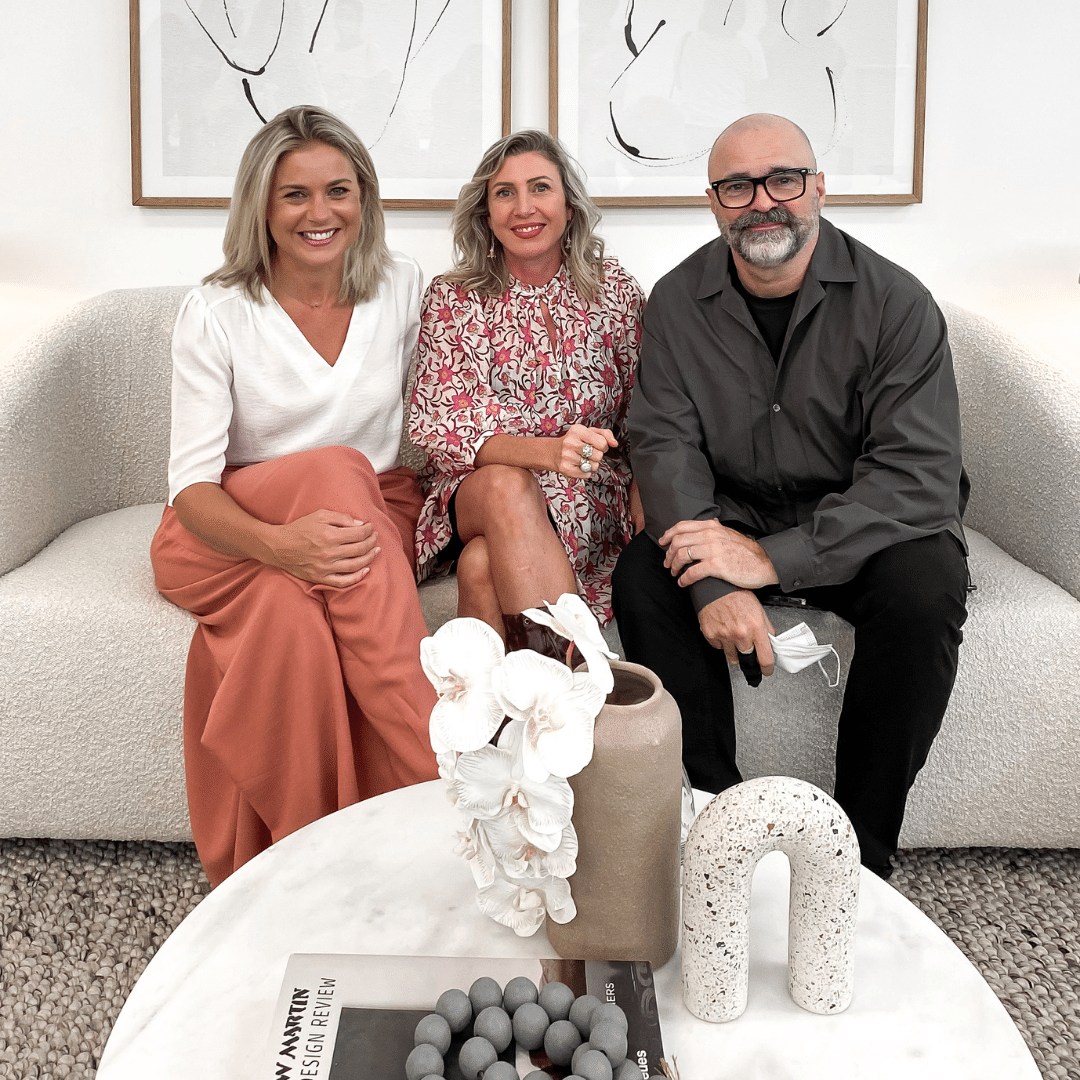 On Saturday 5th February 2022, we welcomed our trade clients to our quarterly Style Minds event. Aimed at inspiring, motivating, and empowering property stylists and interior designers, this event serves to bring the Huntley + Co community together in a collective effort to support and grow. With so many of our clients operating solo or with small teams, our hope is that our Style Minds event provides a platform where attendees can network with like-minded creatives.
At our most recent event we were fortunate to have two incredibly experienced and knowledgeable guest speakers – not to mention highly entertaining! First up was Natalie Fryer, Director of M2 Property Presentation, a thriving Sydney based boutique property styling business. Second up was Alan Sherry, Director of award-winning branding and creative agency Sherry Design. Their insights were invaluable, and we would love to share some of the key takeaways from the day.
Nat's 5 Top Tips
Target 2-3 real estate agents who are geographically close to where you are based
When pitching to agents you need to be able to communicate in 30 seconds what your point of difference is and why they should use you
When pitching to vendors it's all about sales results – such as sale prices in excess of the guide, quick turnarounds/low days on market, street or suburb records
When quoting, you need to leave the vendor with more than an itemised price list
Unashamedly justify your price – you are not just charging for a list of hired items. The most valuable part of your quote is in your ability to pull all of those items together in a cohesive way that will appeal to the market and connect with buyer
Alan's 5 Top Tips
Having a strong brand is a must if you want to stand out and engage in an crowded market
Defining your brand's DNA is vital in determining your brand's value proposition
Analysing competitors and getting customer feedback/input is key to this process
Create a value proposition – a declaration of what your brand stands for, how it operates and why it is superior to your competitors
Create a list of key attributes you want your business to be known for by your customers if you do nothing else!
As we enter a new year and our industry becomes ever more competitive, we aim to support our community of property stylists in their endeavour to grow and thrive. With that, we would like to say a very big thank you to our guest speakers Nat Fryer and Alan Sherry for sharing with us.