How to Style your bed
like a pro
It's one of the most common styling dilemmas going round and if you've found yourself standing at the foot of your bed wondering how on earth to create that Insta worthy moment, then we've got some top tips and tricks for you.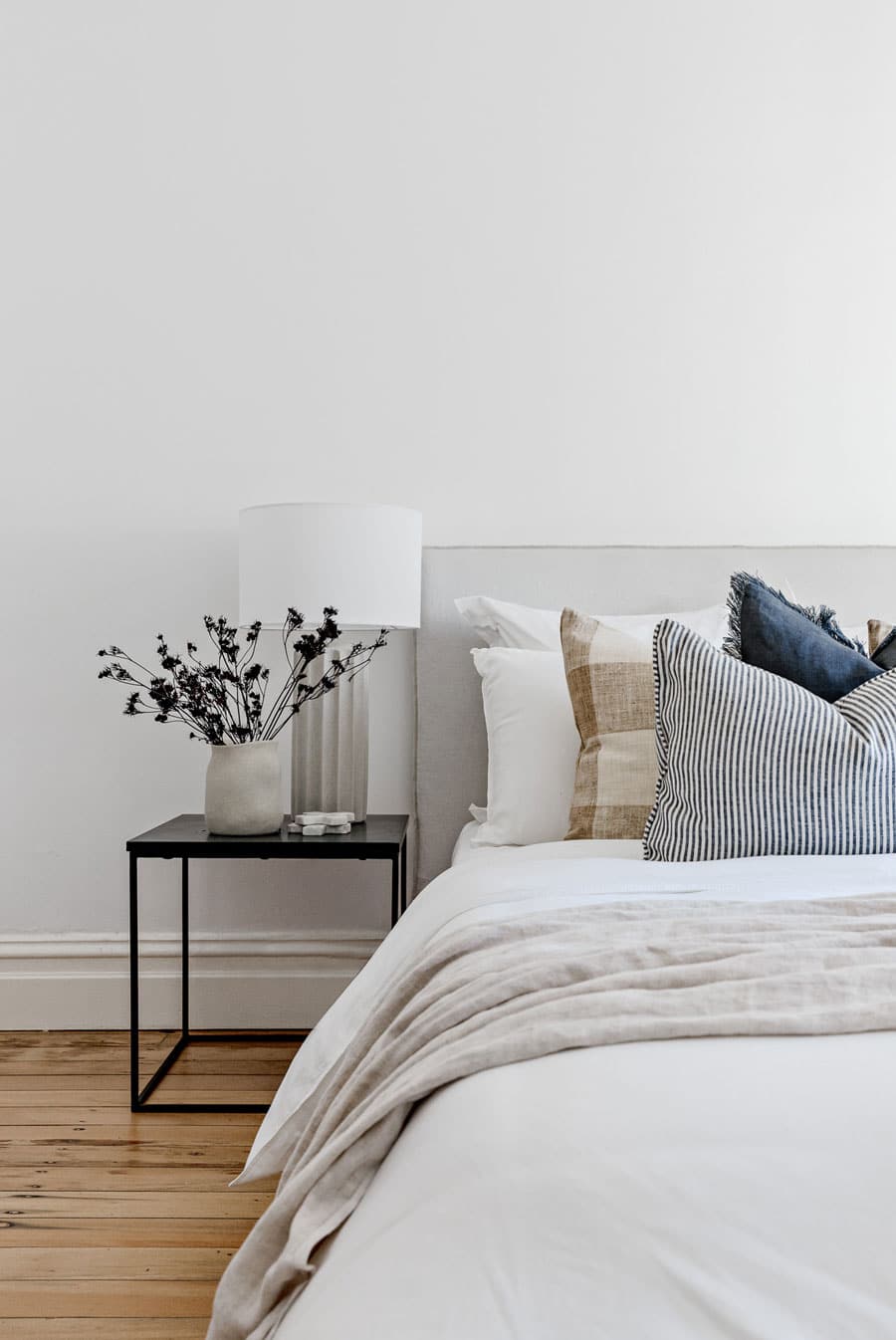 1. Go white
White linen immediately lightens and lifts a space as is the perfect blank canvas. It is always our number one choice as colour can be introduced into the space through art, cushions, throws and décor.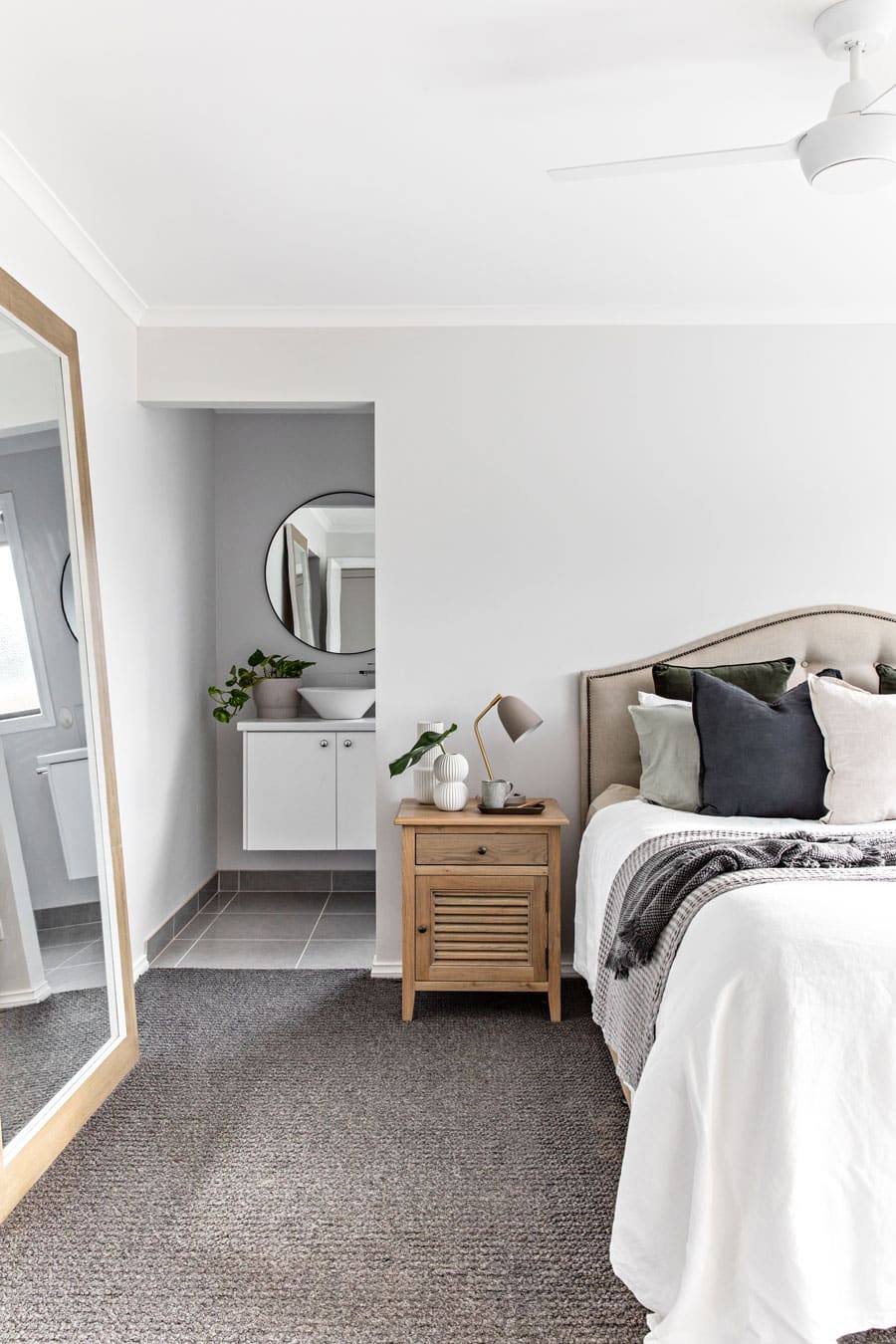 2. Quality counts
Feather filled pillows and quilts are plump and luxurious. They will elevate the bedroom beautifully. If the budget does not permit, opt for a full microfibre filling that achieves this same dreamy look and feel.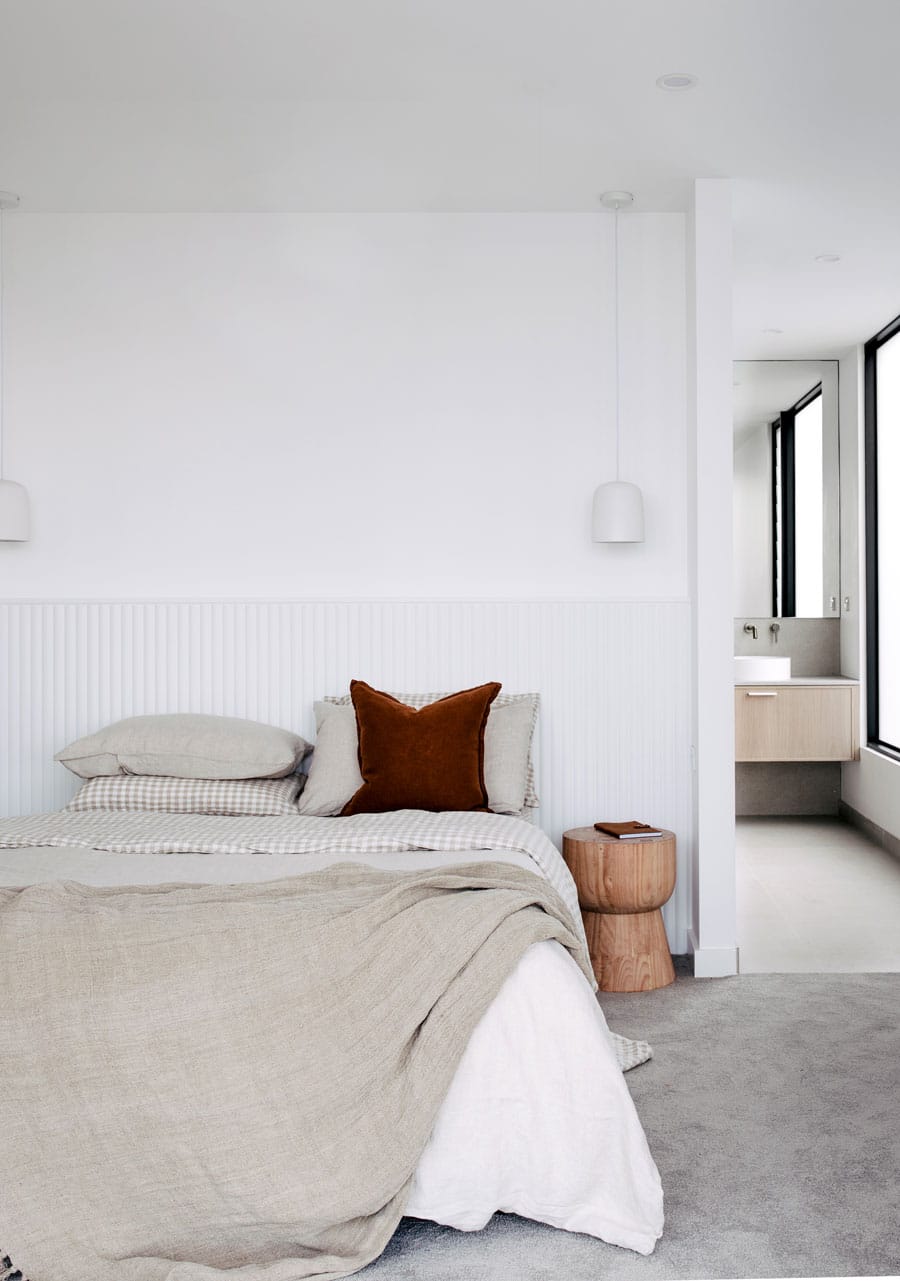 3. Pillow talk
So you've found yourself asking "How should I arrange my pillows?" Well, it depends on the overall look you are trying to create but we have a few faves we would love to share. For a double or queen bed, we recommend four standard pillows. For a more formal structured look, we suggest pillows up – with one in front of the other. For a more casual unstructured look, we recommend pillows down – with one stacked on top of the other. And when we really feel like mixing it up and getting a little crazy, we opt for one side pillows up, one side pillows down. European pillows add depth and a sense of luxury to the bed, and we tend to place these directly behind the standard pillows.
4. Throw cushions
The biggest question here is not whether to use them (it's always a YES) but it's more the case of how many? Is there such thing as too many? That's another yes. It is easy to get carried away with throw cushions (just ask husbands everywhere!). As a general rule of thumb, stick to no more than 3 for a single bed, 4-5 for a queen bed and 5-6 for a king bed. Feather filled inserts are a must and will enable you to karate chop your cushions for a luxurious hotel inspired look.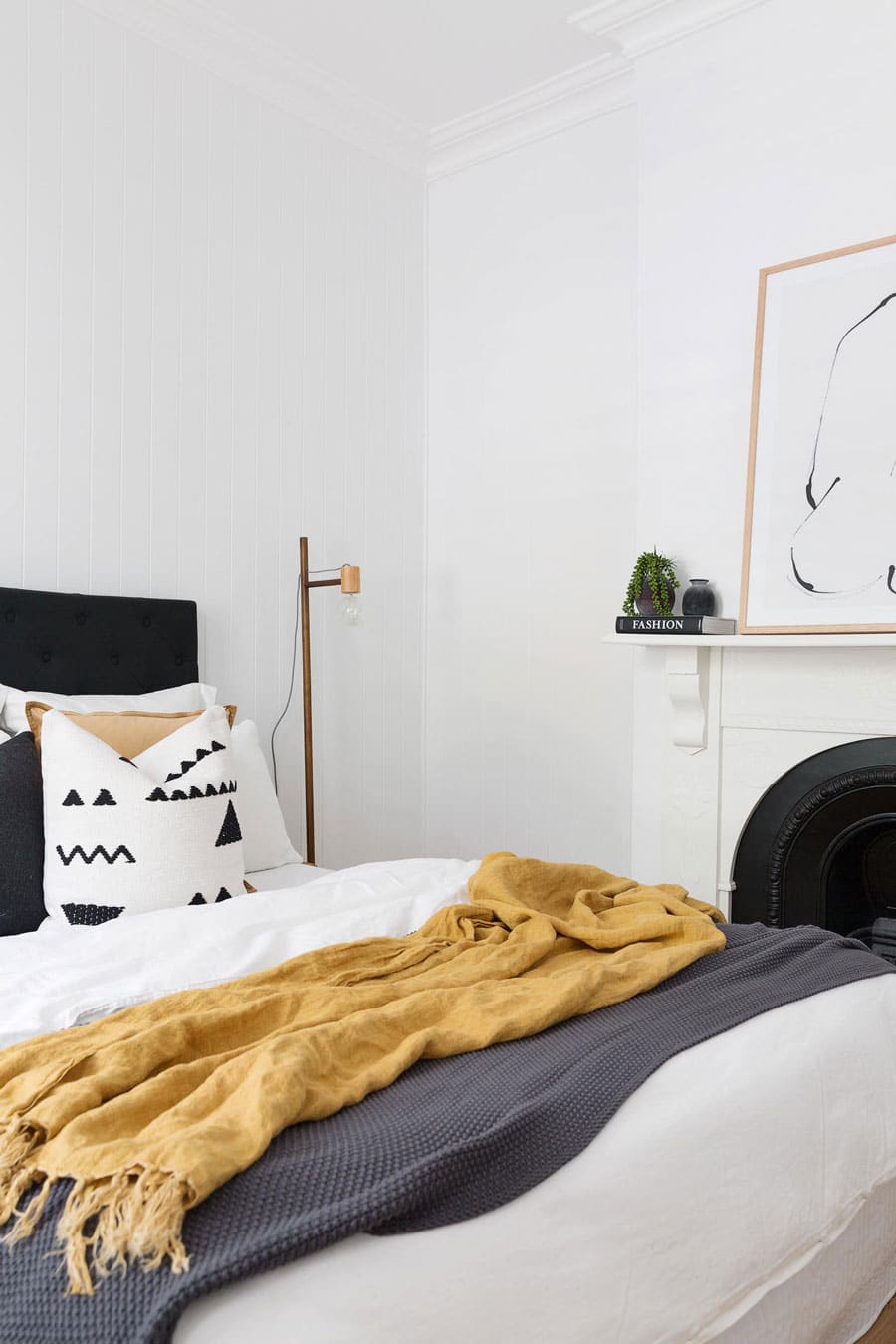 5. Layers
Adding layers to your bed will create beautiful depth and interest while upping your styling anti. This can be done through a throw over the foot of the bed or by simply folding back the top of your quilt. Layering creates an effortless lived-in look that is ever so inviting.
6. Texture
Here's where you can have a bit of fun! Texture brings a space to life and a play on different textures, when executed correctly, can tell a beautiful story. Experiment with gorgeous linens, chunky cable knits, velvet, leather when choosing your cushions and throws.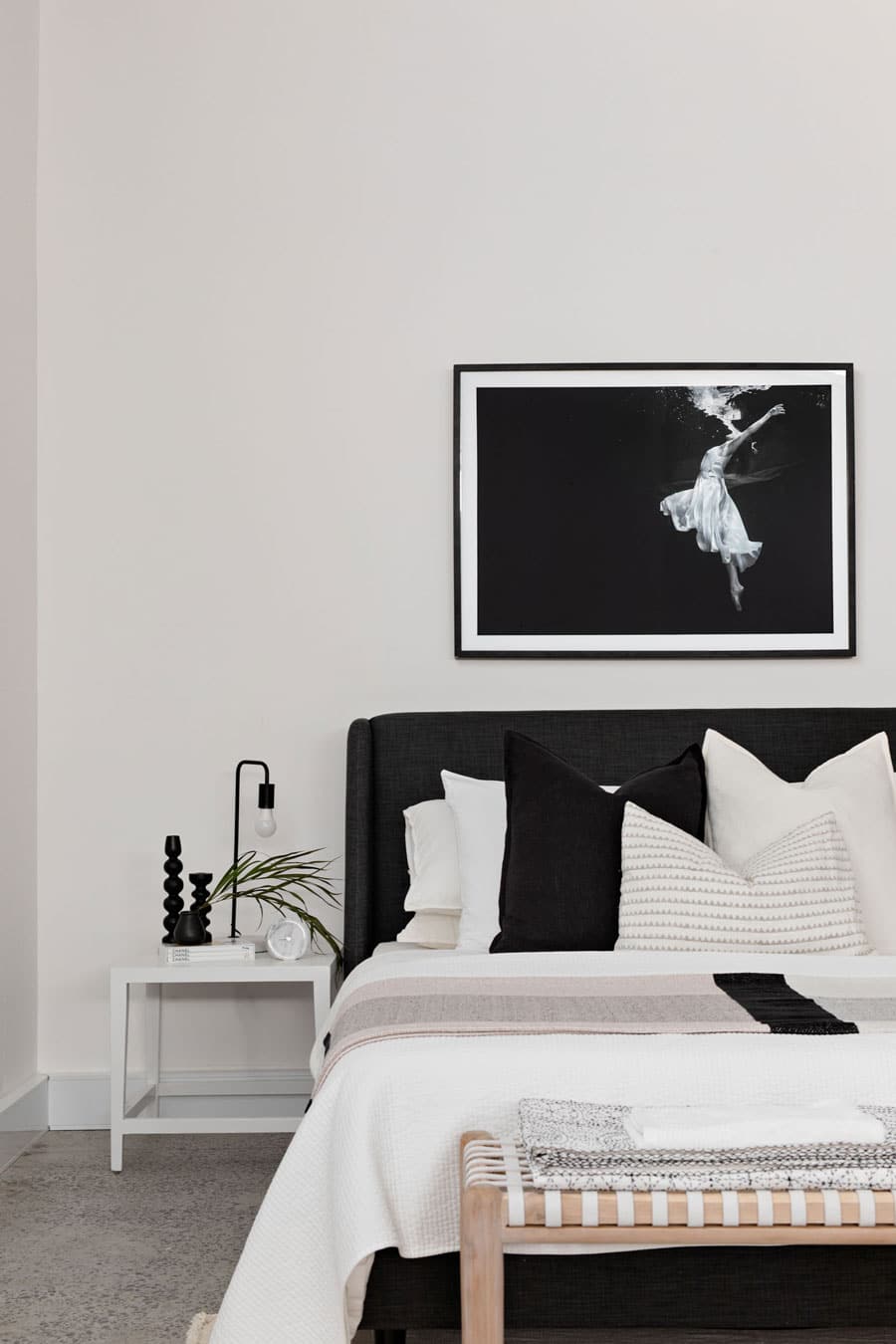 7. Bedsides
Don't overlook the power of a beautifully styled bedside to complete the picture. Quality bedside tables, versus cheaper more flimsy counterparts, will go a long way to creating a high-end look. And think beautiful table lamps, candles, books or small vessels when styling your bedside table. Afterall, your bedsides serve as the frame to your newly curated work of art – your bed!
Happy styling from the team at Huntley + Co