Today at H+C headquarters, we are sharing some of our top tips on how to style a coffee table flat lay.
As styling is a very visual medium, being able to effectively showcase your work through photography is key. A great place to start is with a coffee table flat lay.
Here are our top four tips on how to to nail the perfect flat lay…

Photo: Huntley + Co
Tip 1: Ground with Books and Trays
As a starting point, it is best to make sure you have a grounding object in the photo. Our favourites to use are larger items like books and trays as they can become the one dominant object in the shot. Just using a collection of smaller items in the photo can look messy and disconnected. Using these larger objects brings a visual weight to the composition and creates a point for your smaller items to connect to.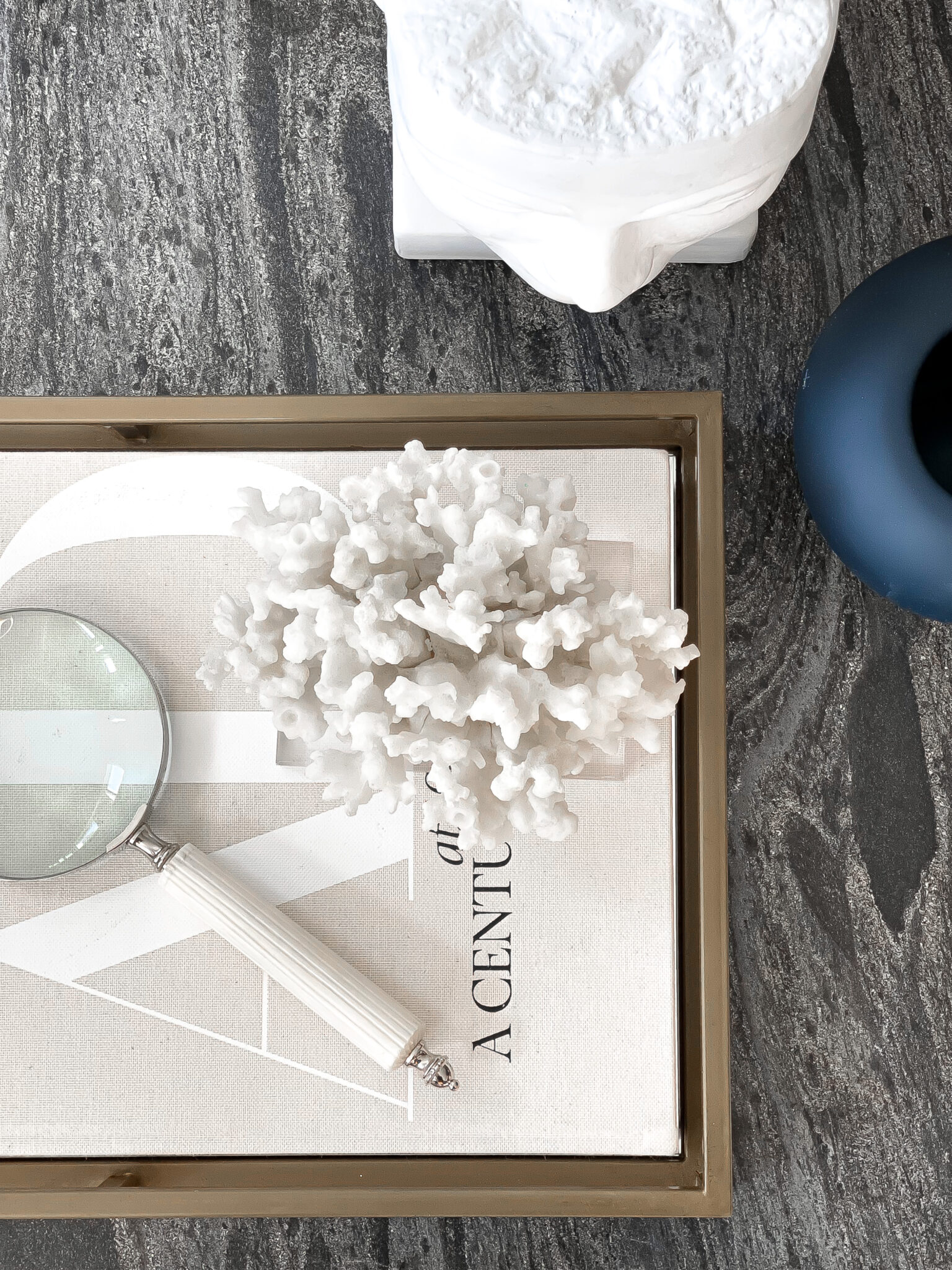 Photo: Huntley + Co
Tip 2: Work to a Grid
A successful composition is often determined by its use of balance. One of the easiest ways to achieve this is through symmetry. This is easiest to do on a coffee table as you have a flat surface that you can section off into a grid-like pattern. This ensures that you are working with straight lines that make the photo look clean. Here you can see that the elements in this photo line-up with each other: the books are evenly spaced apart, the green vase lines up with the top of the book. It is most important that your grounding items follow this grid so that you can then play with different elements on top of this.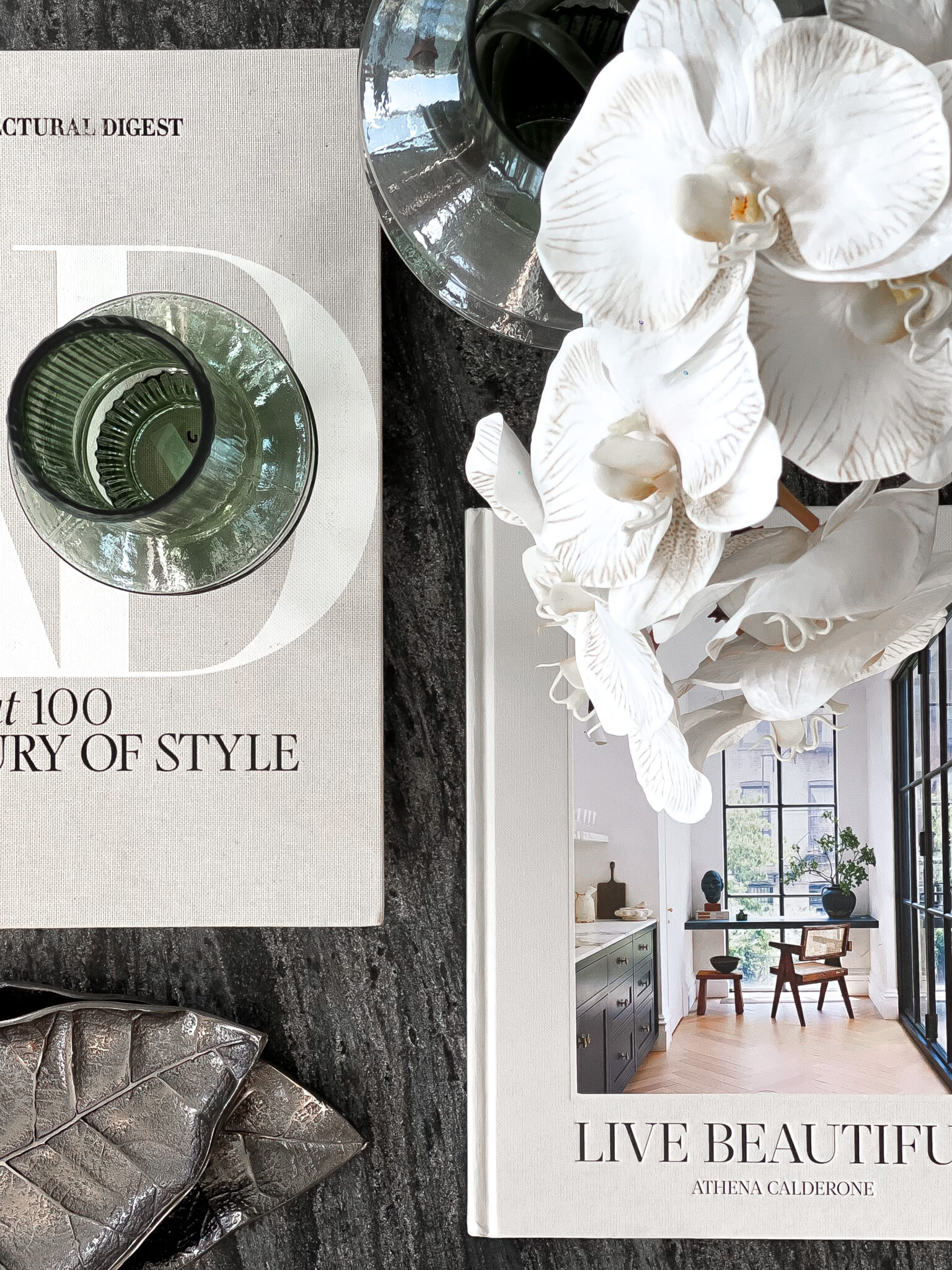 Photo: Huntley + Co
Tip 3: Mix Linear and Dynamic Objects
Now that you have your base, it's time to play around with different levels of visual interest and introduce some smaller objects. It's best that these additional items are not identical, and vary in terms of size, tones, heights. For this, think bringing in candles, vases, small sculptures, beads, or foliage. The key to this is making sure you have a variety of linear items (items with straight lines e.g., the edges of a book) and dynamic objects (items with curved lines e.g., a round vase). Our favourite item to pull this off is a string of beads as you can really play with the shape and craft it just how you want it. With a flat lay, you can get more creative with this than styling a traditional coffee table! Try poking in just a hint of foliage on a corner or trying some shadow play with your lighting.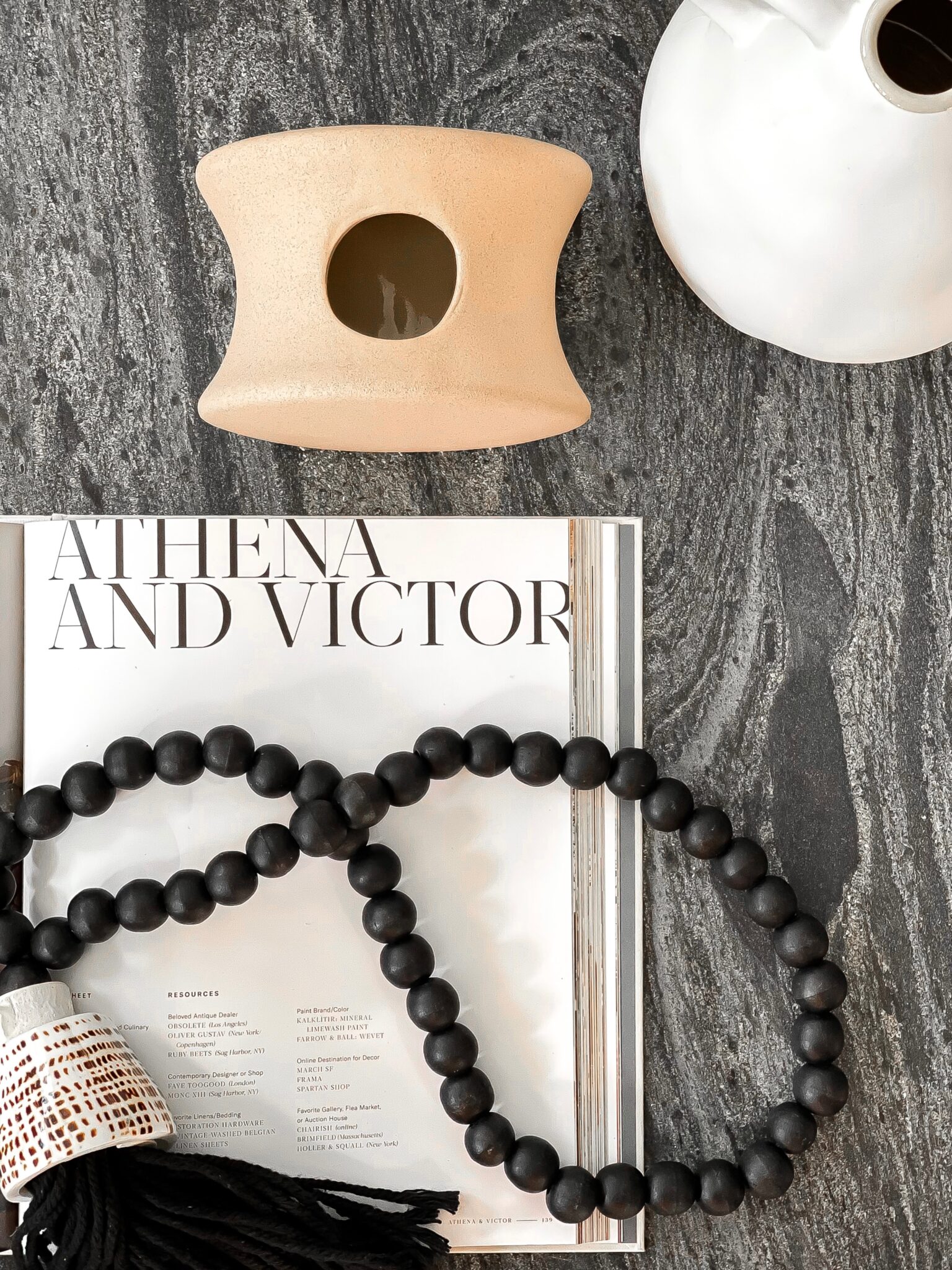 Photo: Huntley + Co
Tip 4: Style in Threes
While you are playing around with variation, it is still important to keep the number one styling rule in mind: the rule of threes. Groups of items always look much better connected than sporadically placed in the shot. The display should always feel like each item is fit together to tell a story, rather than a collection of objects in a shot. Use the rule of threes to create a cluster and then leave some negative space untouched to avoid over-cluttering the image.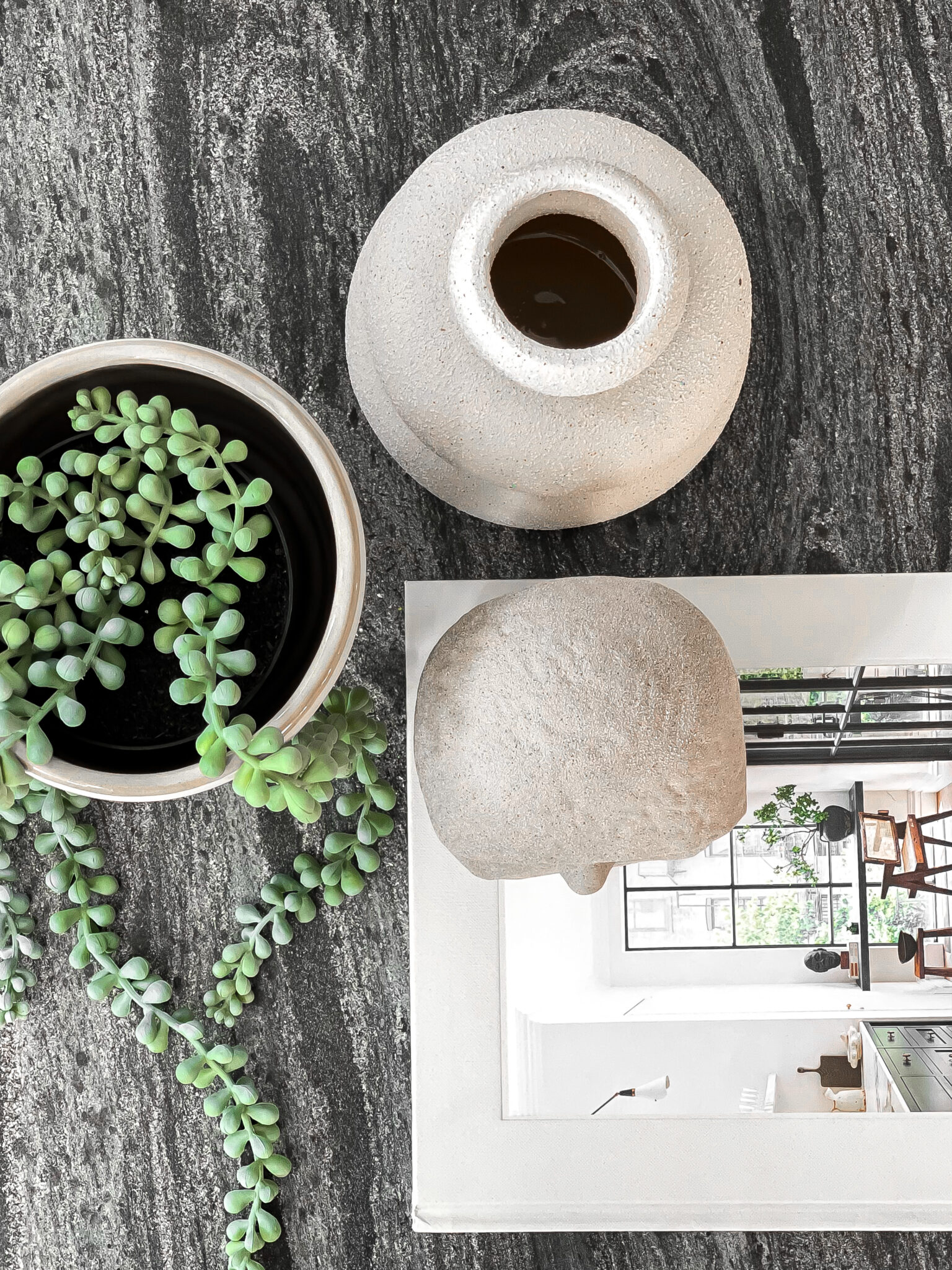 Photo: Huntley + Co
We hope you enjoy some flat lay styling! We would love to see the results of your creations, please tag us!
The Team at H+C xx