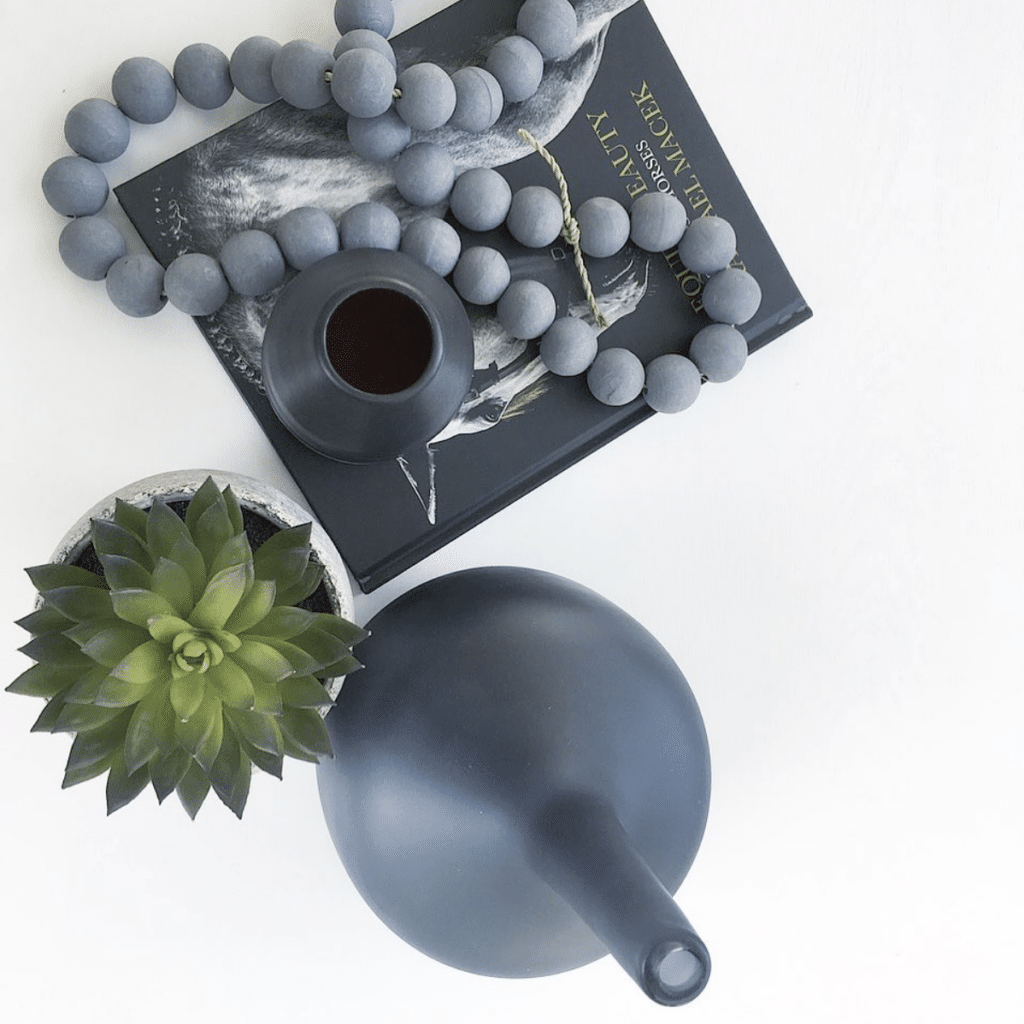 Image: Victoria Roberts Property Styling
Featuring: Decor by Huntley + Co
You talked and we listened! Following on from our 'What is in a Property Stylist's Toolkit?' blog post back in March, we had overwhelming response from the styling community at large, with some fabulous contributions. So, a little recap on what we had included on our original list back in March:
Cleaning supplies (baby or sugar soap wipes, chux cloths, gumption, microfibre cloth, Windex, paper towels, garbage bags, magic eraser, lint roller, vacuum cleaner, broom and dustpan)
Steam iron
Electric drill (and all the bits that go with it!)
Nails, screws, hooks, wall plugs and wire (for all your art hanging needs)
Level
Hammer, screwdriver, pliers and adjustable wrench
Paint touch up pens (for furniture scratches and chips)
Light bulbs
Extension cords
Tape (masking, double sided, electrical)
Super glue
Safety pins
Scissors and Stanley knife
Tape measure
Allan key set
Wall putty/filler
Sandpaper
Furniture sliders/mover pads
Door wedges
Furniture polish (beeswax)
Chargers for all tool kit appliances
Bandaids
Marketing materials (business cards, brochures etc)
Camera
So, just what exactly did we leave off this list? Well, there's plenty and we are only too happy to share some of the great suggestions we received from a number of professional property stylists. So here goes:
Warwick fabric spot cleaner
Stud sensor to find studs when hanging art
Envelope and tape to catch dust from drilling when hanging art
Lint roller
Linen spray
Small felt and or silicon pads to place under rough-bottomed vases, vessels, jars etc to protect furniture surfaces
White Tac (similar to Blu Tac) to help secure and hide lamp cords along skirting boards
Wire cutters to trim faux floral stems to different lengths
Music
Snacks
Treats for the delivery team
Toilet paper
We also learned, through one of our property stylists, of a nifty little App called 'Measure' that you can install on your iPhone that turns your mobile device into a tape measure and leveller! You can gauge the size of objects, automatically detect the dimensions of rectangular objects and save a photo of the measurement. Super handy and space saving for that bulging toolkit.
So there you have it, if you thought you were well equipped after our first post, well now you're well and truly armed for that next property styling job. You can never be too prepared!