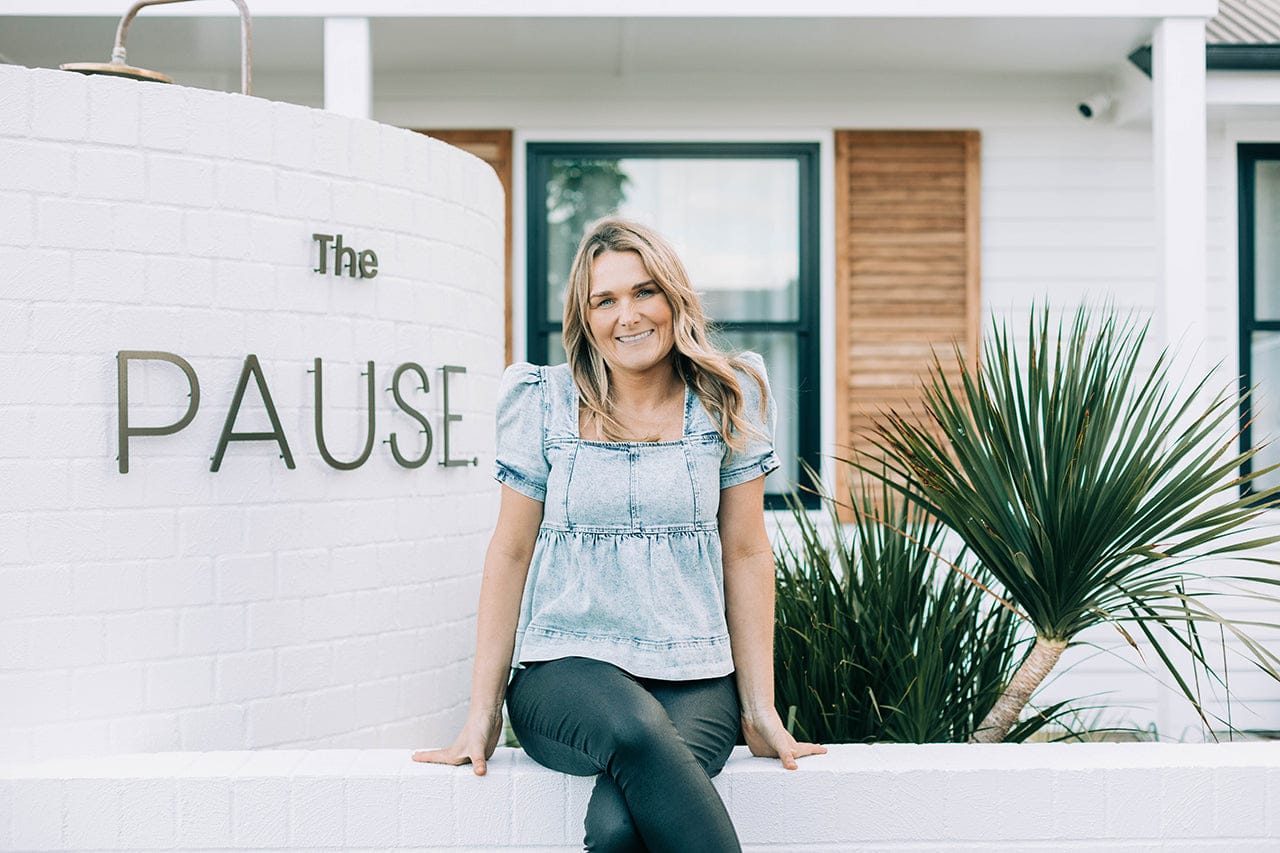 This month on The Style Segment we are excited to chat with Simone Matthews from SOUL Home. Talented interior designer and guru of taking holiday properties to the next level, Simone shares her brand's journey from designing her own holiday home to a thriving business that educates and empowers others to create their own dream spaces.
Now let's hear what Simone had to say about the beginnings of SOUL Home and her story…
Amy: Tell us a bit about SOUL Home and where it all began…
Simone: SOUL Home was born after the creation of our holiday property SOUL of Gerringong. I was inundated with enquiries – from design and project management work to where to source items to how others could create a holiday property business. Whilst I have been working as an interior designer for over ten years, it was through my husband's building business.  So, you could say that both SOUL's came to life after I fell in love with an original farmhouse.
The best way to explain what SOUL Home is about is with our vision statement: 'We create homes with that holiday feeling'.  And to take it that step further, which is 'Our goal is inspire and educate you to do the same'.   In a nutshell, when you go on holidays you feel lighter, you feel free/happy and ultimately that is what is good for your mental health and your soul.  I want others to have this in their everyday home, their holiday properties and for their guests who stay.  That is what SOUL Home is about.
Amy: You're a woman of many talents from interior designer to online educator (and so much more!), what are your service offerings?
Simone: I definitely like variety in my life, and that is what I want to offer through SOUL Home.  There are three pillars to my services that are targeted to holiday property owners/businesses and residential renovators/builds.
The first pillar is online education. It is where I have created guides that allow people to fast track their homes and holiday property businesses. They are not designed for people to be the expert, rather how to understand how to work with the experts in their field to provide them with the knowledge to understand what is ahead on their home journey, to provide them with an insight into the industry and know where to best invest their and money, and ultimately to provide them with the confidence to hand over their babies (their houses that is!) to the experts so that their vision can come to life.
The second pillar is my design services.  We specialise in full interior design projects, specialising in the holiday property industry and residential homes.  We work with clients by truly understanding what they want in a home, how they need it to function, how they want it to make them feel and then how it looks.  We take on a small number of clients each year as that allows us to truly create magic for them.  I also offer consultancy services. This is for people who just need a bit of guidance and sharp shooting … I call this 'Pick My Brain Consults'.
The third and final pillar is my online series.  This is where I work with brands that I have tried, tested, and trusted over the twenty years I have been in the building industry.  I put myself in front of the camera to produce an 'online series' so that I can share my knowledge and resources with others, with the goal that I can educate to others what is important when designing and building a home.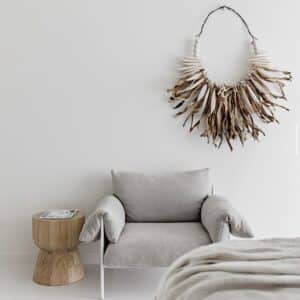 Amy: You're a busy mum of four boys! How do you juggle running a successful business and motherhood? Any tips or tricks you would like to share with us?
Simone: My boys and life definitely keep me on my toes, and that is exactly how I like it! I approach business and life with the thought process that there is a give and take.  When my children need me, I have ensured that in my work world I can pull back and my team can step up.  The same applies when we have a campaign or a project that requires my attention, that my children and husband understand and provide the space for me to do that.  I don't really believe that everything can be in balance at one time, instead you need to shuffle you attention around to the priorities at the time.
The best piece of advice I was given earlier on in my business journey was to outsource what is not your strengths.  This is a game changer.  I have a cleaner at home because it is more beneficial for me to be working on a design than cleaning my house for a day, or in business I have a bookkeeper because accounts and tax are definitely not my strength or something I enjoy!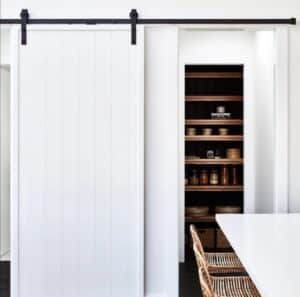 Amy: How would you describe your design style?
Simone: I definitely am one who changes up my style, all you need to do is look at my own projects.   But I would definitely say that the styles that create the foundation for most of my work is a classic and organic style fused together.  I have my 70/20/10 rule which I use … 70% of one style, 20% of another and a final 10% layer to bring it together.  So, you could say that I use a 70% organic style, 20% classic style and then I change my 10% style each and every time to create a unique style for my projects.
Amy: Styling a holiday home is obviously very different to styling a home for sale. How do you decide on a particular style for your holiday homes? What factors do you take into consideration? Do you change up your looks depending on the areas?
Simone: Styling a holiday home is very different to that of styling a home for sale.  The main difference is that a holiday home needs to be robust and 'pretty' at the same time.  When people go on holidays, they want to relax and not worry about breaking things or marking them.  I always say if you can't cope with something being broken or stolen then it doesn't have a place in a holiday property. It is also very important that how a holiday property is styled in the photos, is exactly what guests will arrive to when they arrive on their holiday.  Make sure the beds are styled how they will be each and every time by the cleaners.  Definitely hold back on the cushions, and instead use a linen sheet as a throw as this looks great and can be laundered every time the bed is made.
The location of a home does influence the styling of a holiday home.  If a property is on the ocean, the coastal style will come through versus if it is a farmhouse in the country, you will really want that warm style.  Guests choose to stay somewhere for both the property and the location, so you want to ensure that these are infused into the styling.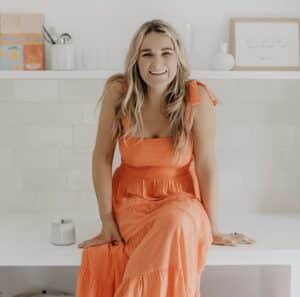 Amy: Are there any must haves when designing and styling your interiors that there's no compromising on?
Simone: Absolutely. To me it is all about proportions and spatial planning.  When designing you want your spaces and finishes to feel cohesive with the whole house, this is what truly will make or break a home.  And then when it comes to styling you want to choose pieces of furniture and art that are in proportion with the room and other pieces in it.
Amy: What design trends are you loving right now?
Simone: Like most designers, we don't like to admit that we love design trends.  But we are all human and get excited when we see something fresh coming through.  I love the Mediterranean trend with the bright pops of colours, it just makes me smile … and want to book a holiday to the Greek islands!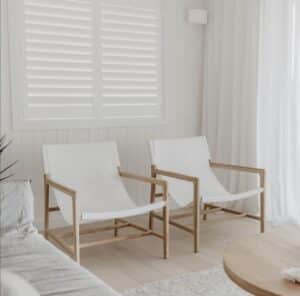 Amy: Where do you draw your inspiration from? Are there any design/style icons you follow?
Simone: Definitely from my travels.  It is probably no surprise that travelling is very important to me, and this is where I truly come alive and become inspired.  I love to see diversity from the different locations, elements, and the cultures.
I am a big fan of Indiana Hicks, Shae McGee, and designers in general from Europe.
Amy: What are some of your favourite holiday destinations?
Simone: My favourite places to holiday to are of course Gerringong on the NSW South Coast, Byron (it is almost my third home), Bali (it is my soul's home) and the Greek Islands.  I am definitely drawn to the coast as I go for a dip in the ocean almost every day.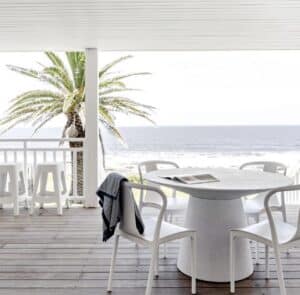 Amy: What are your favourite pieces from the Huntley + Co range?
Simone: My two favourite pieces are the Alexander Occasional chair and the Java Buffet. I love pieces that have a classic feel and become a statement on their own, and that to me is the Alexander Occasional Chair. Texture is everyone's best friend.  It is what adds that final layer to bring a space together, and the Java Buffet is perfect for this.