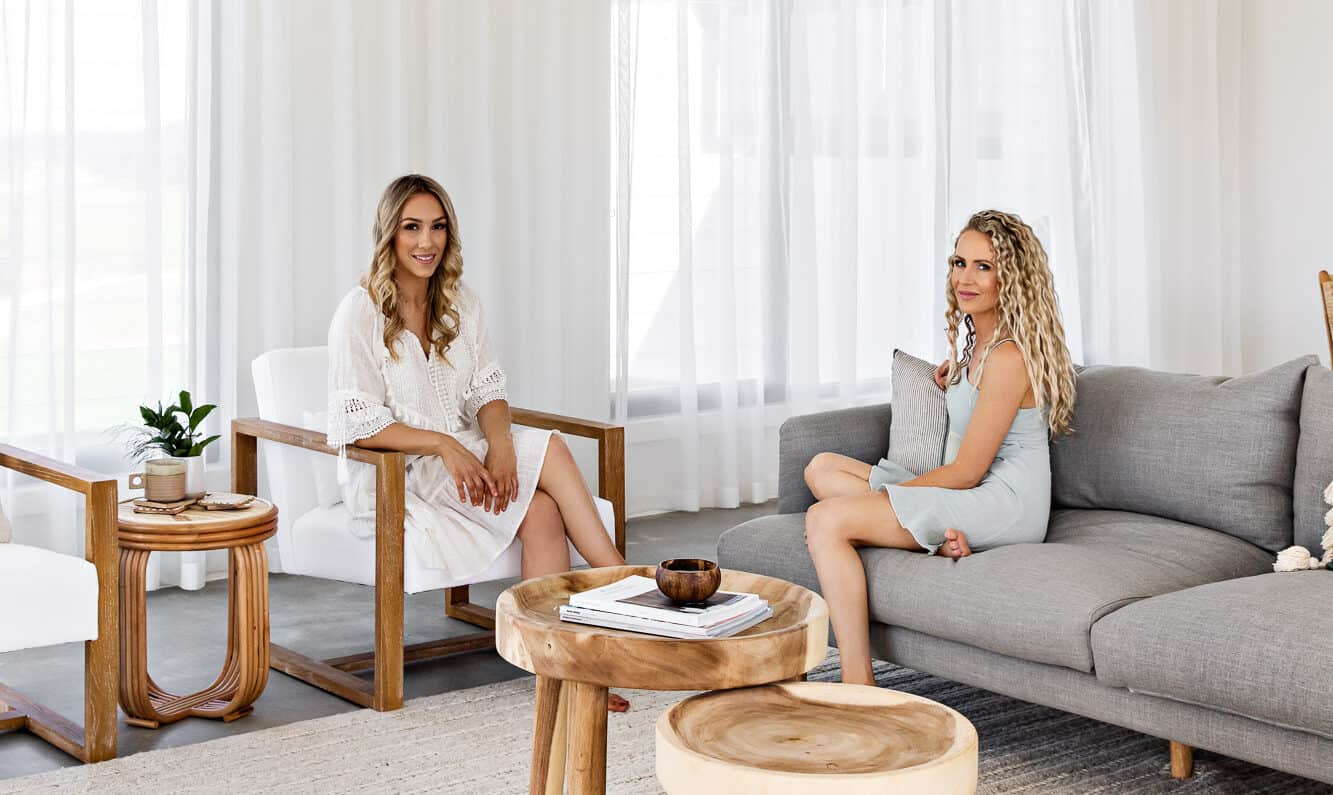 We've been extremely fortunate to have recently collaborated with the talented duo that is Oak & Orange, where we provided select furniture and decor pieces for the styling and filming of 'Dream Home 7' as part of their 'Dream Home' web mini series. And what a pleasure it was! We thought it only fitting that we feature Oak & Orange on this month's Style Segment and get to know a little more about the beautiful curators Heather and Sarah.
Amy: Tell us a bit about the Oak & Orange story and how it all began.
Heather: About 15 years ago Sarah and I met when we were both dating our now husbands. 10 years ago our husbands started Better Built Homes and since then we have been designing and building new homes. It's a shared passion so we decided to start Oak & Orange as a platform for sharing our journey with others.
We have built over 20 homes in the past 10 years and lived in a quiet a few of those so we know we have unique insight and experience.
Oak & Orange was born out of our passion to share our insider tips and tricks and wealth of practical knowledge to inspire others to create their own dream homes. We pride ourselves on designing beautiful homes that are both practical and functional for the modern family. We take you inside our home building journeys from floor plans and external design to colour selections and material finishes. We love letting others in on our Hot Tips and believe gorgeous family homes should be low maintenance and easy to clean leaving you more time to spend with your loved ones.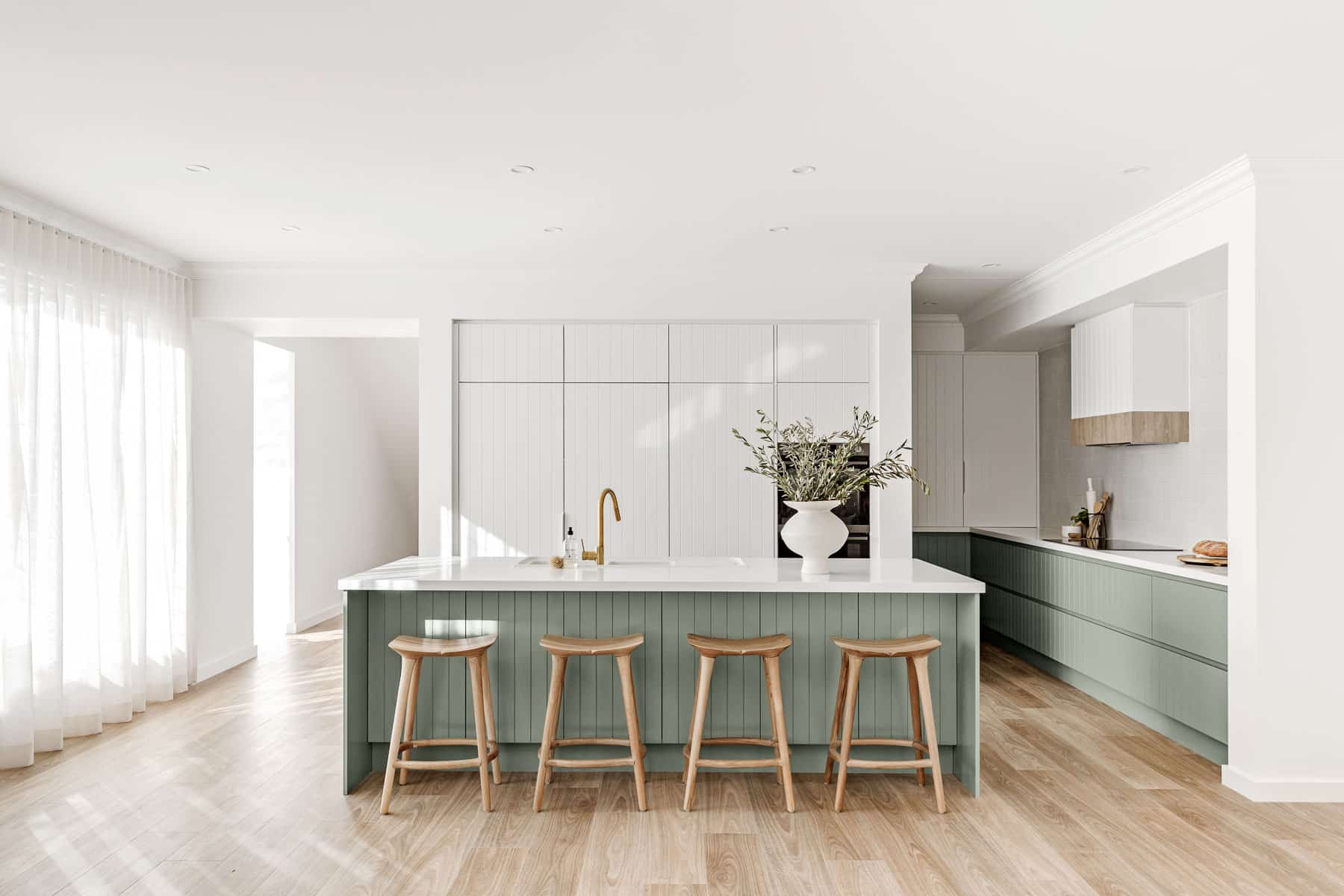 Amy: We are loving your latest project, Dream Home 7. Tell us how you came up with the concept, style, and palette?
Heather: Dream Home 7 was always going to be a project that we built to sell. This had a large impact on our design and in mind was always about creating a home that would appeal to many buyers, create an emotional connection and wow people as they looked through the home. Creating a well-designed home that ticks all the boxes that would stand out from all the others and be memorable home that they would instantly fall in love with and want to call their own. With that in mind coastal farmhouse is very much on trend and popular now whilst allowing us to design a neutral but inspiring colour palette with greens, earthy tones and keeping it light and bright with the use of whites.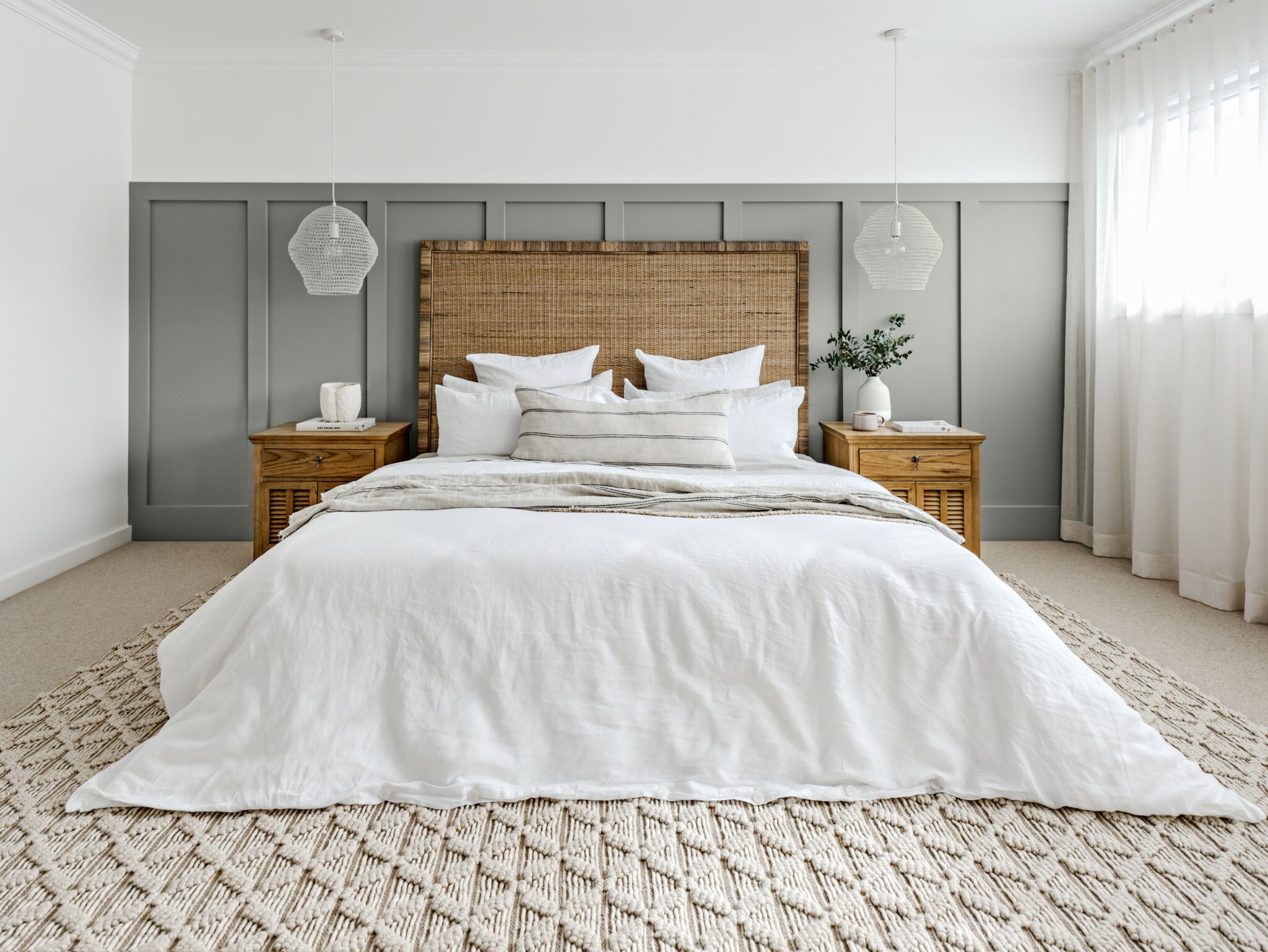 Amy: How would you describe your design style?
Heather: Warm, relaxed and inviting. Although we design and build all different styles of homes you might call our signature style a fusion of modern coastal with relaxed resort vibes. We love mixing raw, organic and earthy materials such as timber, polished concrete and layers if textures.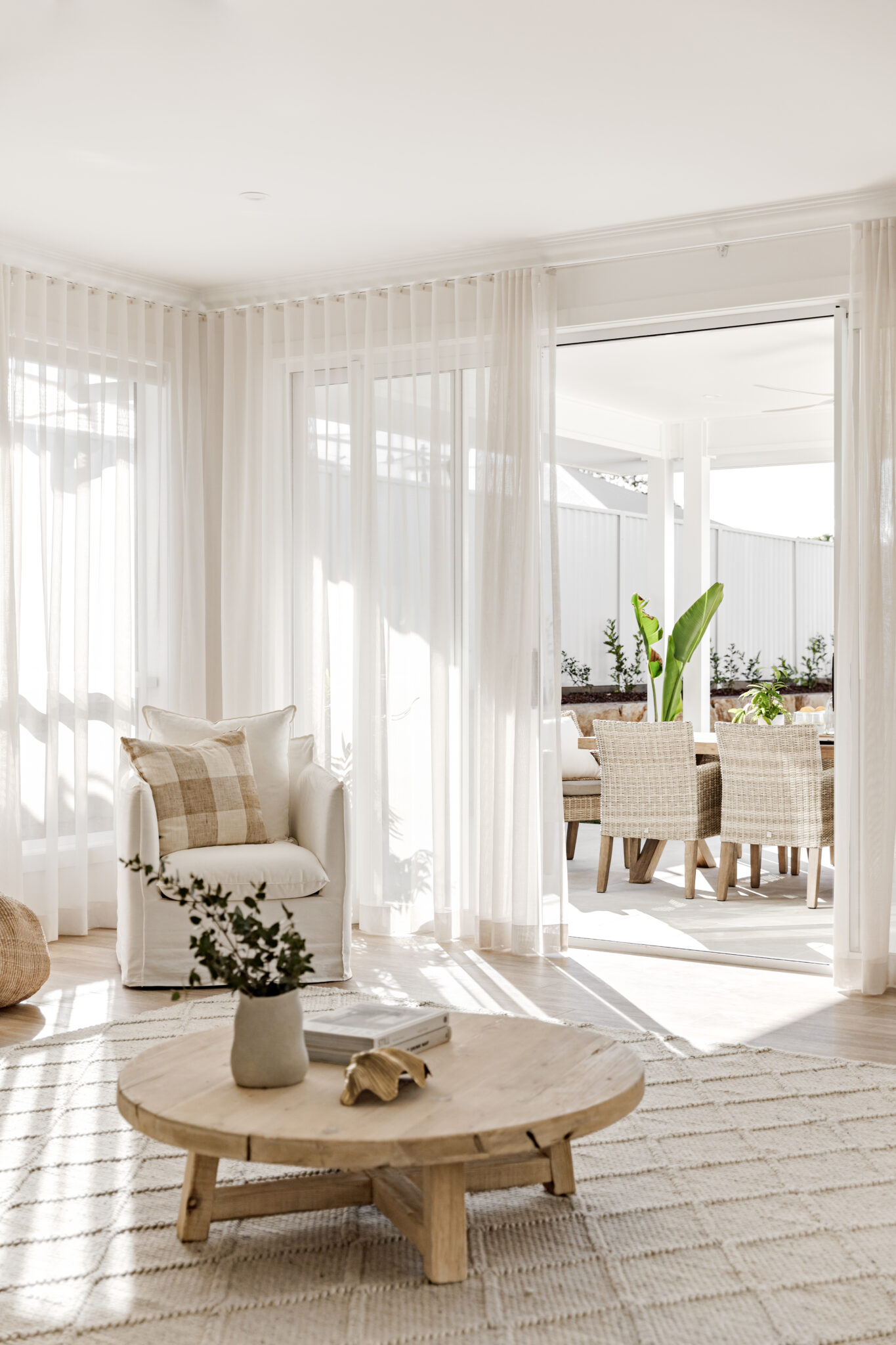 Amy: Where do you draw your inspiration from?
Heather: Like most people we draw some inspiration from images and homes we've come across on Pinterest or on Instagram. Plus, we are lucky enough that we are constantly surrounded and inspired by our builder hubbies who also have great ideas when it comes to floor plans and design. Places we have visited, including cafes, restaurants and holiday destinations are also great sources to draw creativity and design inspiration from.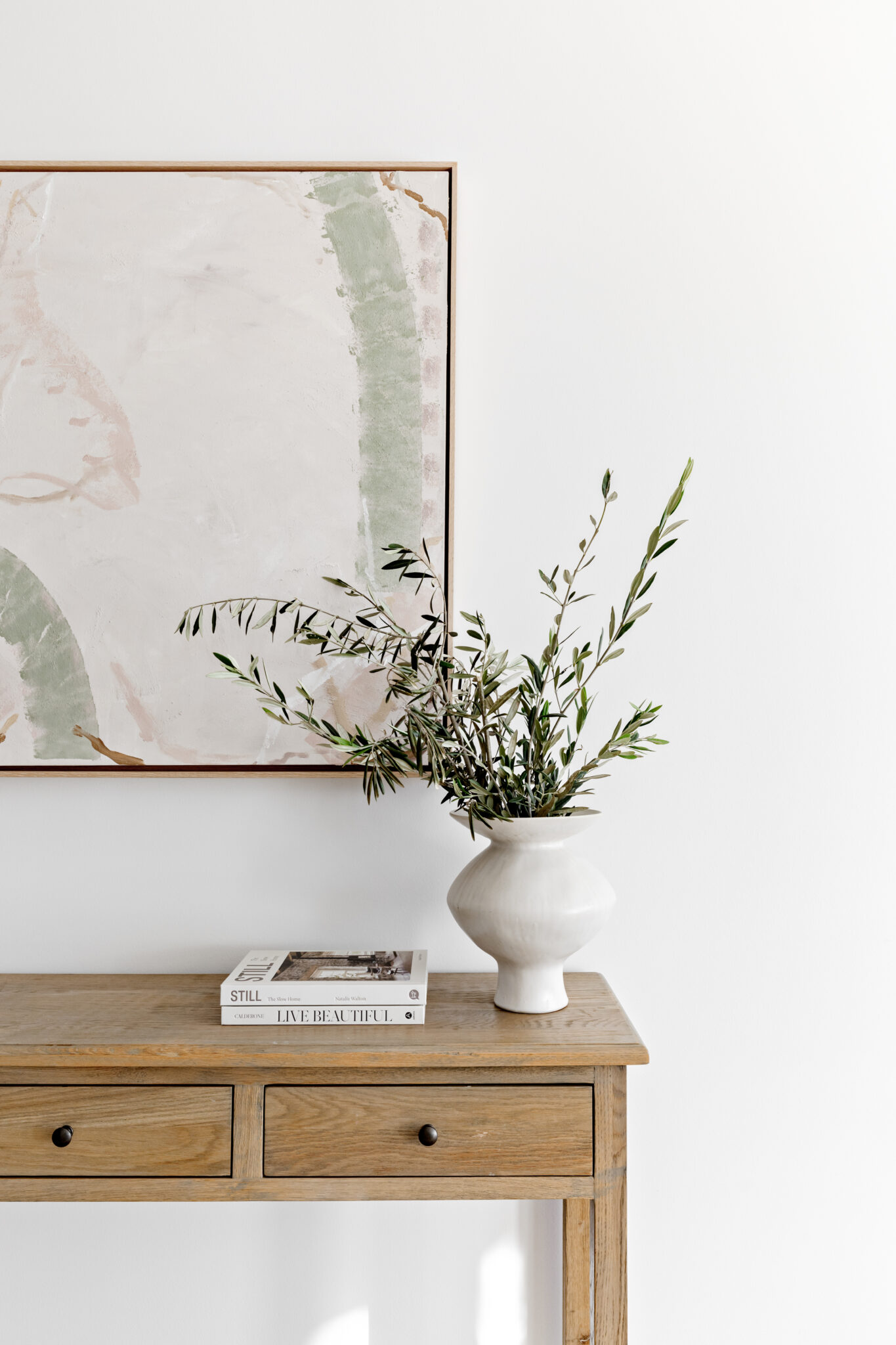 Amy: What interior design trends are you loving right now?
Heather: We are loving the green trend now and has green is one of our favourite colours and it's been so much fun to incorporate green on our last two projects. Not only is green a calming and soothing colour but it is reminiscent of nature and ties in aesthetically well with everything else we love using such a stone, timber, whites, and organic raw materials.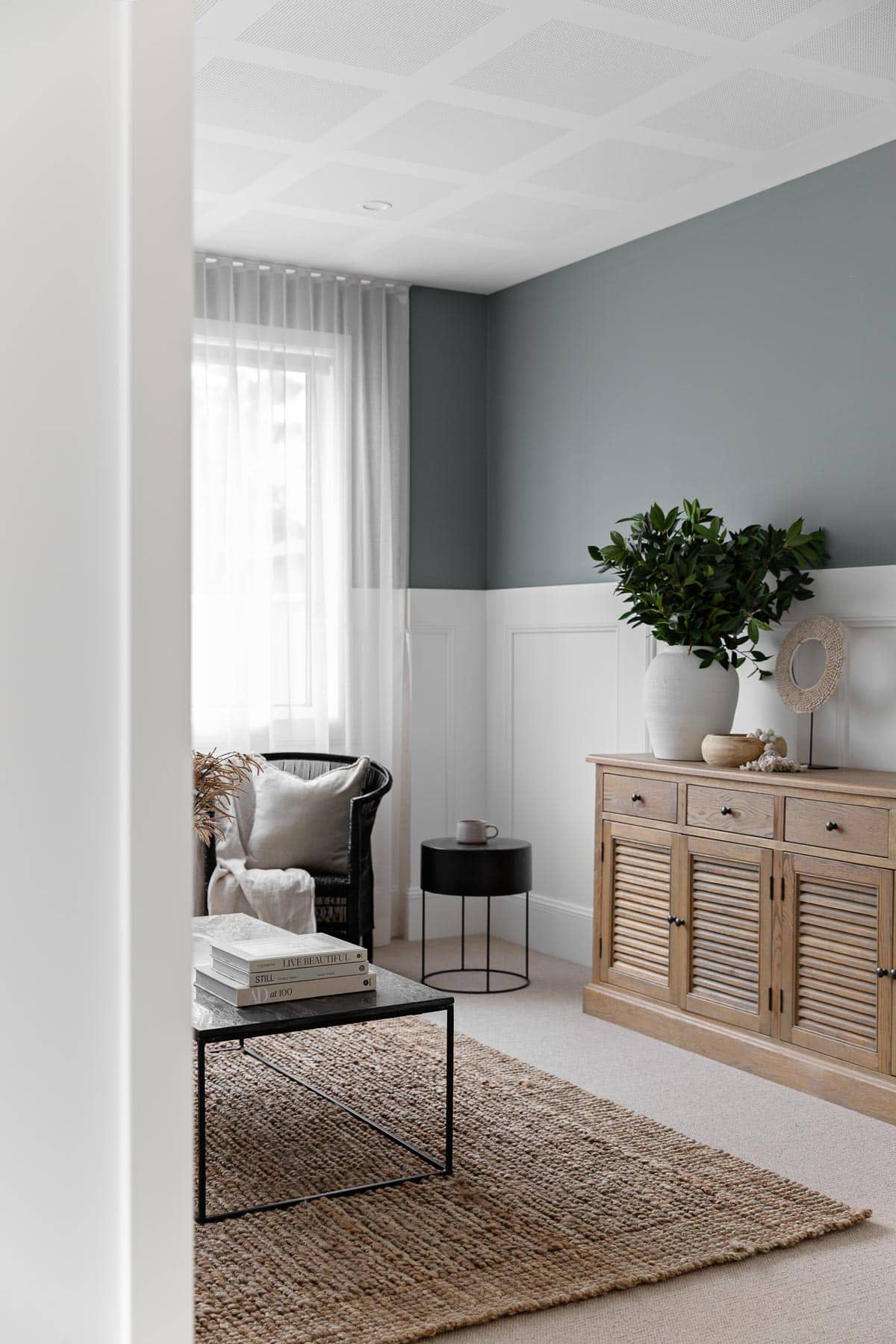 Amy: Are there any must haves when designing your homes that there's no compromising on?
Heather: One thing that we will never compromise on is functionality and a well-designed floor plan. We will always choose a layout and a design that works well and will help make a home a dream to live in rather than what might just look amazing, but we know in the long run will be very annoying or hard to maintain or live with. With that in mind storage is on the top of the list that helps make a home comfortable and a dream to live in and you will always find us looking at ways to squeeze in storage where we can.
Amy: When it comes to styling the homes you design, what do you consider?
Heather: Styling is very personal put the goal in mind when styling to sell is not to fill a home with furniture and items that we necessarily love but to showcase the home in its best light and bring each room to life. Styling transforms a room, adds character and is transforms a house into a home. The key to good styling is getting the balance right of not too much clutter but enough items to make a home feel comfortable and lived in. Getting the proportions on large furniture items right is also key to making a room feel comfortable.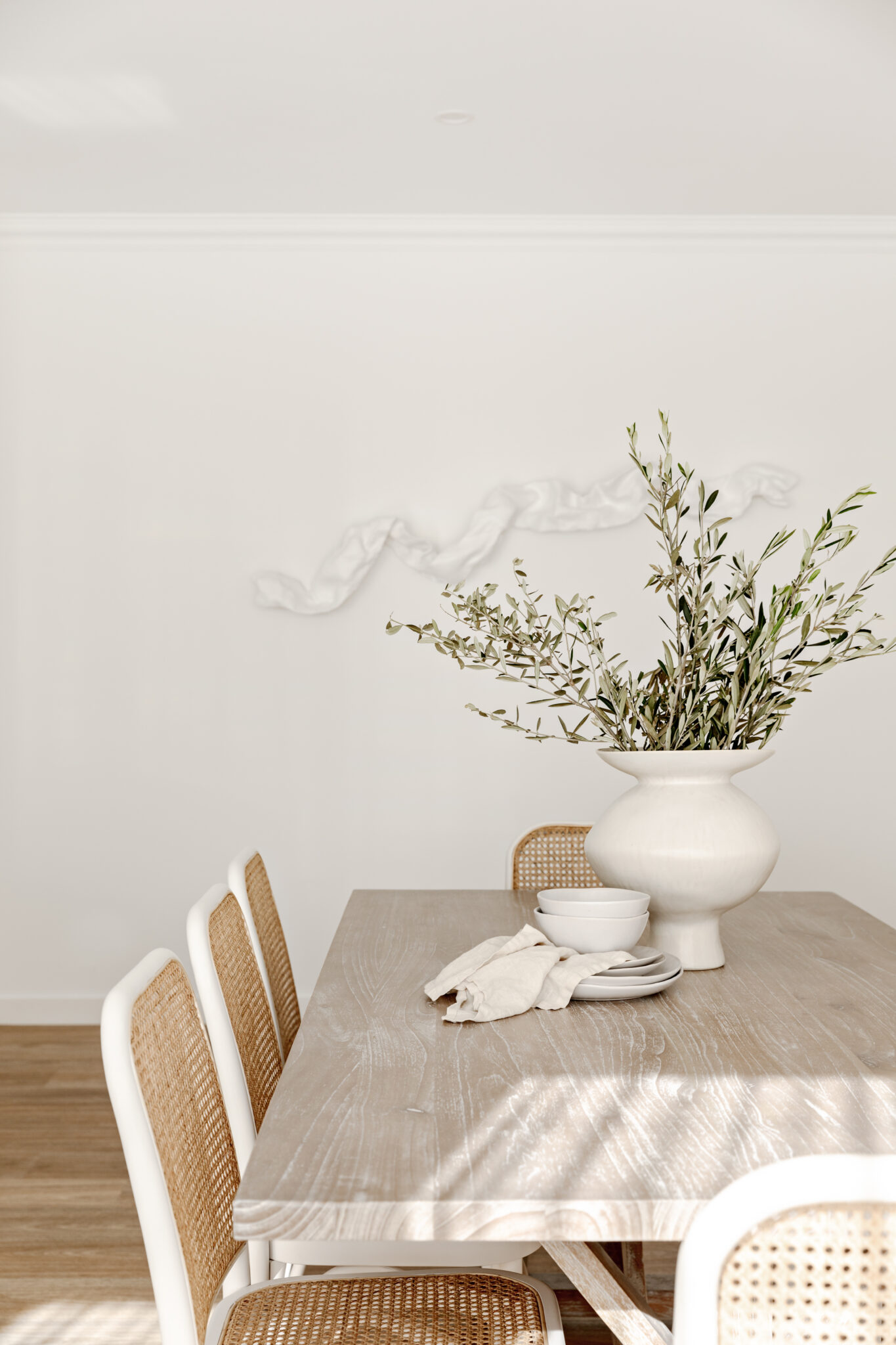 Amy: Do you have any design/style icons you follow?
Heather: Hare and Klein, Kate Walker and Simone Matthews, all a little different but all equally amazing and talented.
Amy: How do you juggle running a successful business and motherhood? Any tips or tricks you would like to share?
Heather: Such a great question! The beauty of what we do is that we get to set our own hours and work from home.
Setting boundaries has been something we have learnt to do, we allocate the hours we are willing to work (whilst the kids are at school) and try and be really productive during that time.
Amy: What are your favourite pieces from the Huntley + Co range?
Heather: The Ellery Sofas are classic beauties and suit so many styles. For coffee tables and side tables we love the Palmer and Dixon ranges. We're currently crushing on the Bonnie range of bedheads.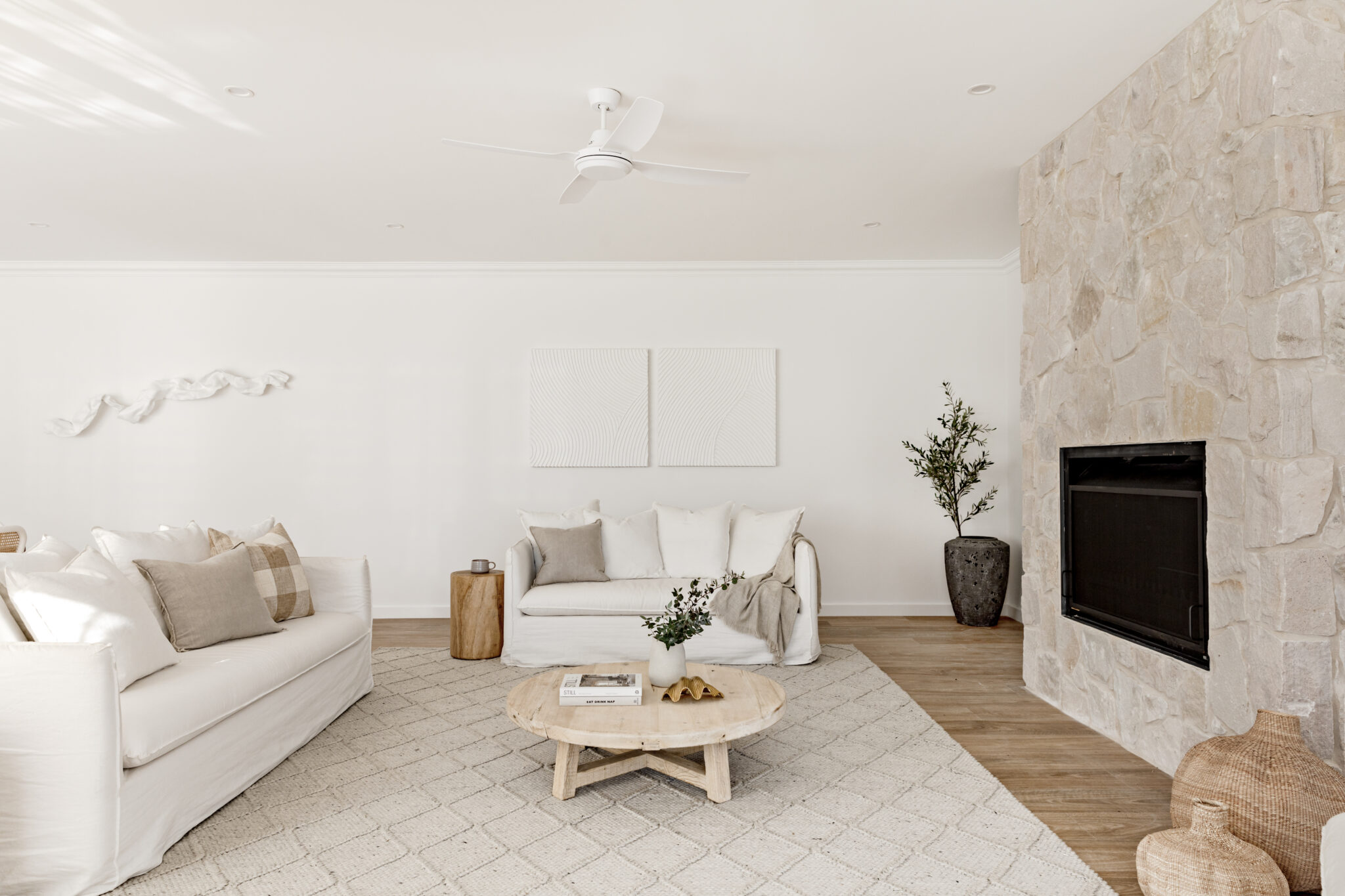 That's a wrap! Thank you Heather and Sarah for your time and thoughtful contribution to our Style Segment. We have absolutely loved working with you both and look forward to more collaborations in the future.