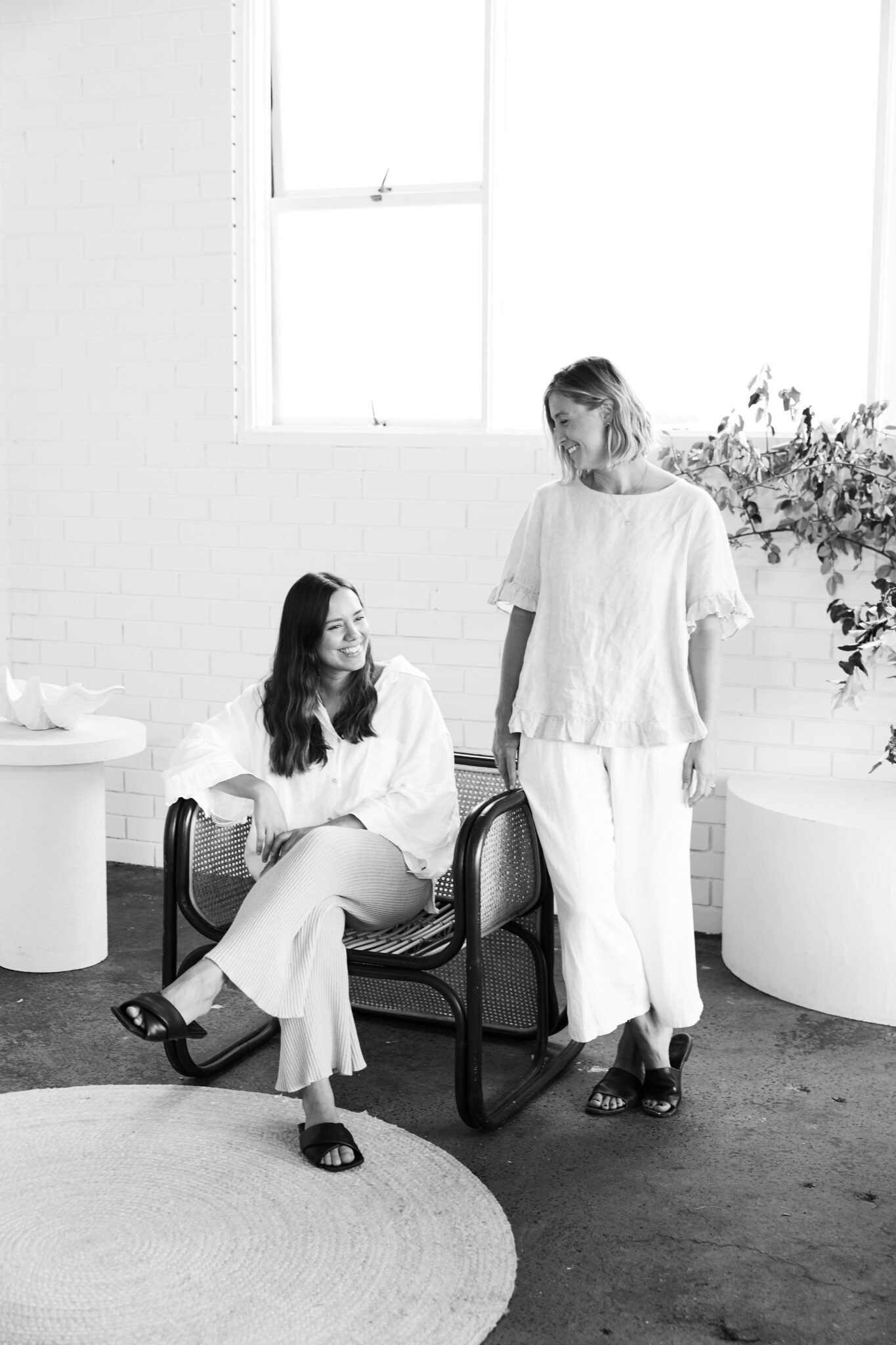 This month on The Style Segment, we are excited to welcome the ever so talented Sydney based interior design duo Leah and Fliss who are Bone Made. Known for their earthy and sophisticated spaces, with an emphasis on timeless and considered design, we have long been admirers of their truly beautiful aesthetic over here at Huntley + Co. The dynamic duo have worked on some noteworthy projects over the last couple of years which have adorned the pages of Adore Home, Home Beautiful and Sitchu Living Magazines as well as being featured on The Design Files and The Local Project. So let's learn a little more about the girls themselves.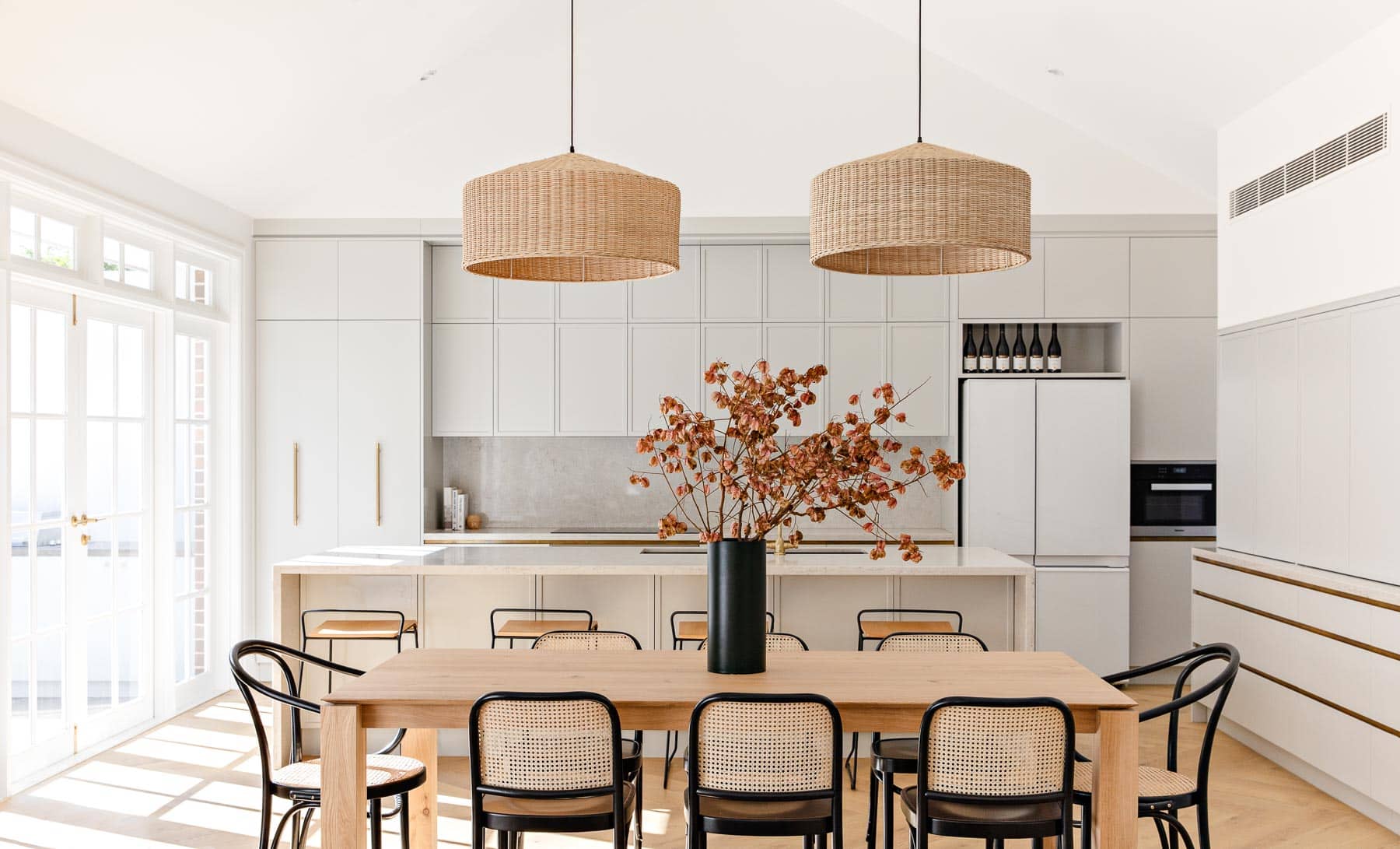 Bond Made Project: Californian Bungalow
Amy: Tell us a bit about Bone Made and where it all began
Leah: Bone Made was initially born to serve as a 'creative outlet' for Fliss and I, so we are very grateful and proud of ourselves for how our business has grown and thrived over the last three and a half years. When the idea was planted, we were both at contrasting stages of our lives – I was working full time for an Interior Styling company and Fliss had just finished up working full time for an Interior Design firm and was entering motherhood.
We both always had the desire to create our own businesses, but never thought Bone Made would have flourished and succeeded to what it is today.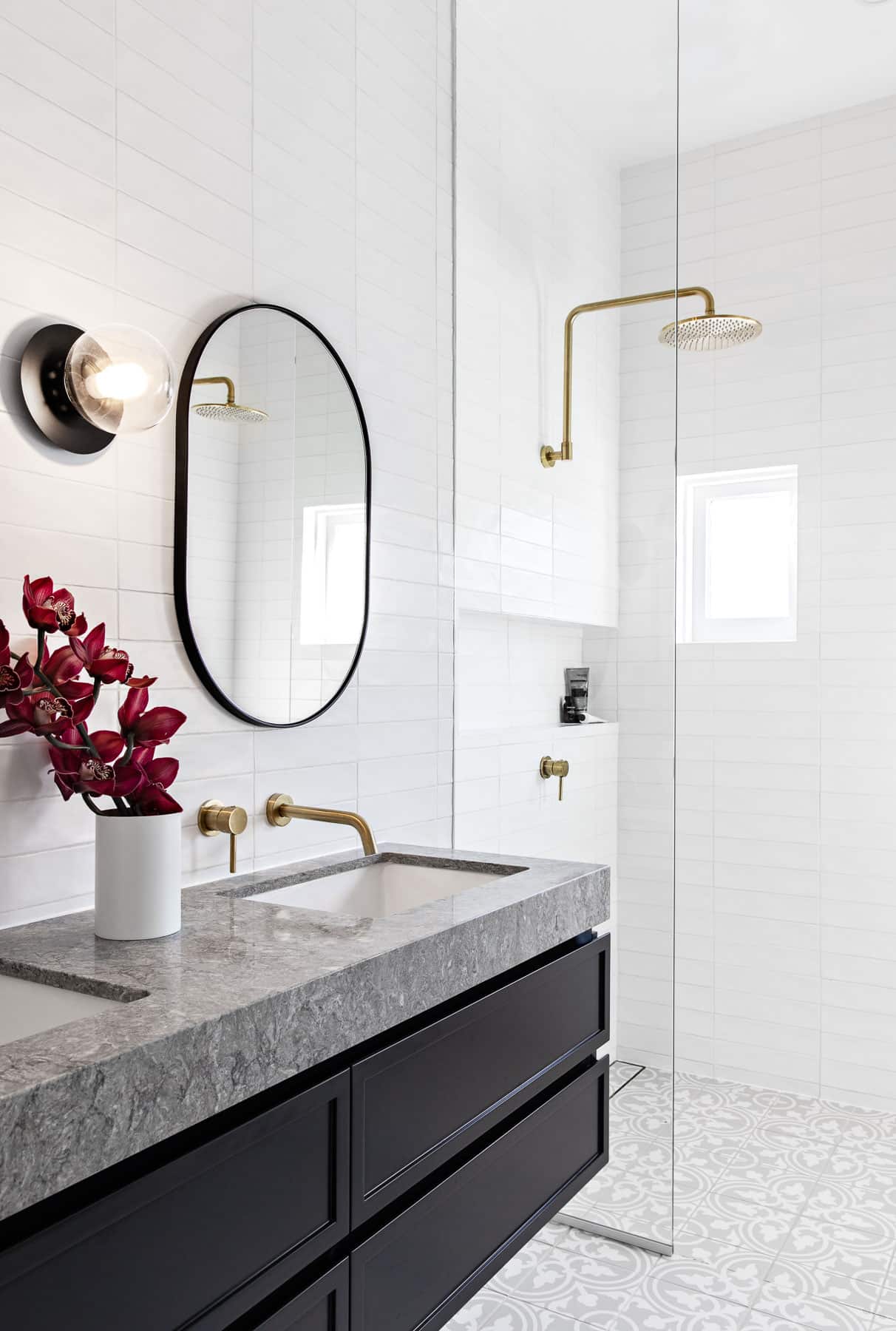 Bond Made Project: Californian Bungalow
Amy: You are both mums to beautiful little ones, how do you juggle running a successful interior design business and motherhood? Any tips or tricks you would like to share with us?
Leah: Life running a small business with little ones feels fast paced and at times a little unbalanced, but we are fortunate to be so passionate about our work and our business, and have each other to rely on when we need it. Balancing the time between work and family time can be tricky, so we accept that some work weeks are just that little bit more chaotic when faced with a pending deadline or client presentation, however we feel we make up for it when the slower weeks roll around. We also give ourselves a 'mental health day' each month that we schedule into the calendar, which is a guilt free day to ourselves. We schedule either a massage, catch up with friends or just simply enjoy a day at home (on our own – bliss!)
Amy: How would you describe your design style?
Leah: Fliss and I share a very similar aesthetic however naturally, we do have our own personal preferences when it comes to design and styling. When we created Bone Made, we sat down together and nutted out the vision for the brand. A few factors came into play such as our target market, demographics, as well as our own combined personal taste – which in summary is 'earthy and sophisticated with an emphasis on timeless and considered design'. We want our designs to ensure longevity and stand the test of time for our clients, so this means we aim to not get too caught up on current trends. We pride ourselves on our versatility and adaptability to each project and love it when a client has a really unique style and vision for their home which becomes a creative, yet enjoyable challenge for us.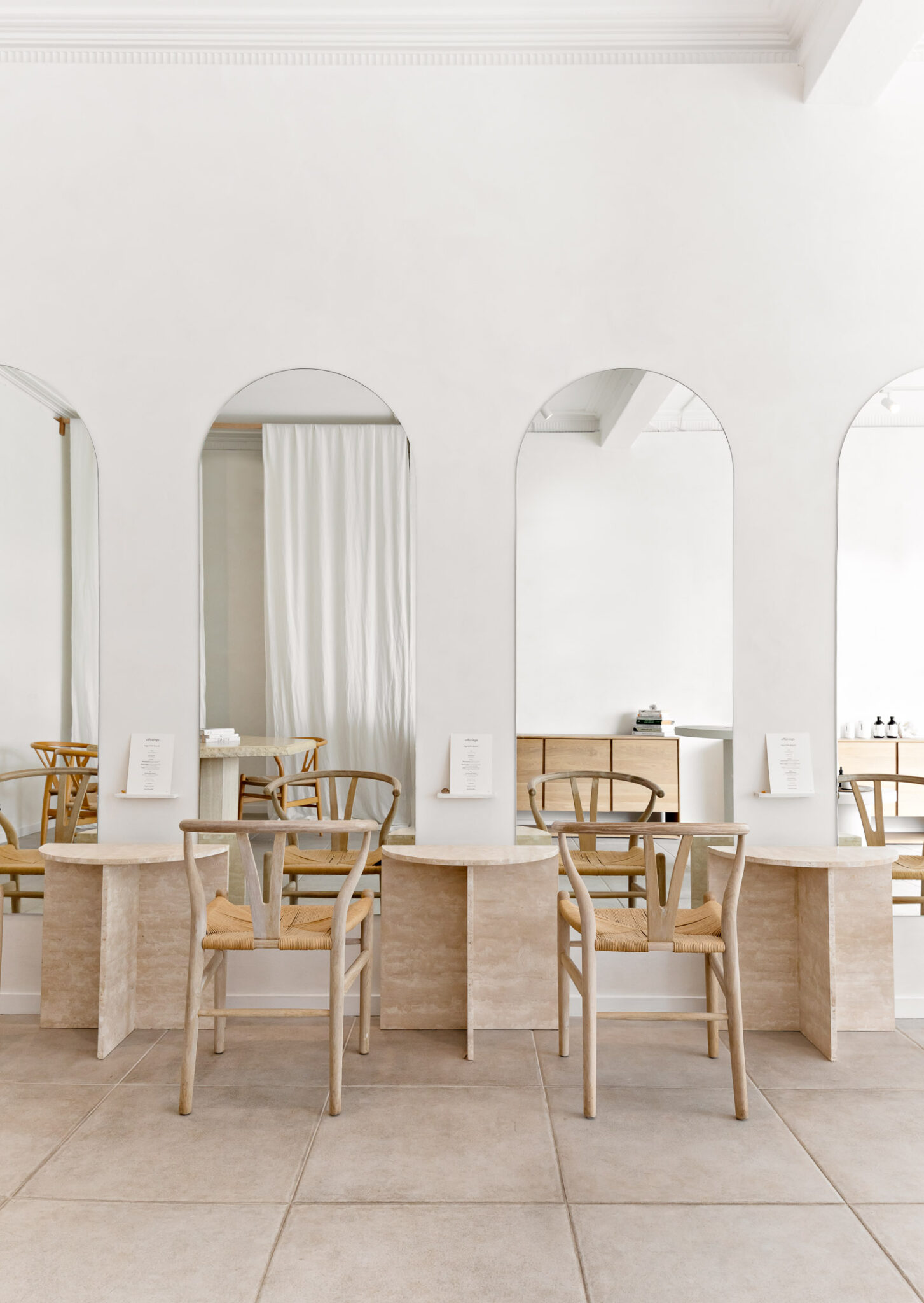 Bone Made Project: Suukha Studio, Balgowlah
Amy: Are there any must haves when designing your interiors that there's no compromising on?
Leah: We feel custom joinery is such a smart investment and certainly a 'must have' if the clients' budget allows for it. It enables us to design specifically to the clients' needs and requirements ensuring functionality and practicality as well as creating an aesthetically pleasing piece which would be difficult to find as an off the shelf version. It gives the client the longevity they require, rather than having to replace it in 5 years time.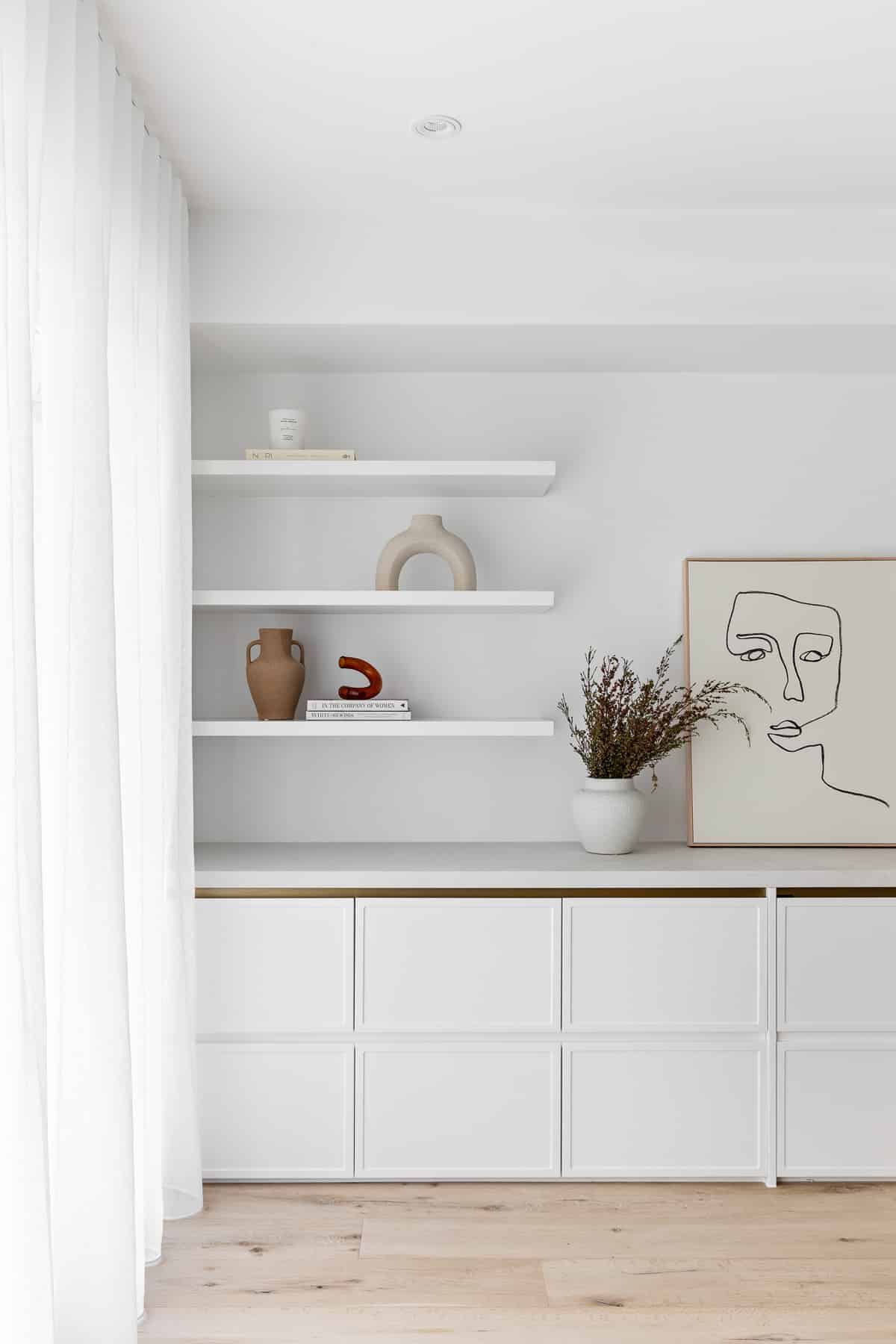 Bond Made Project: Rozelle House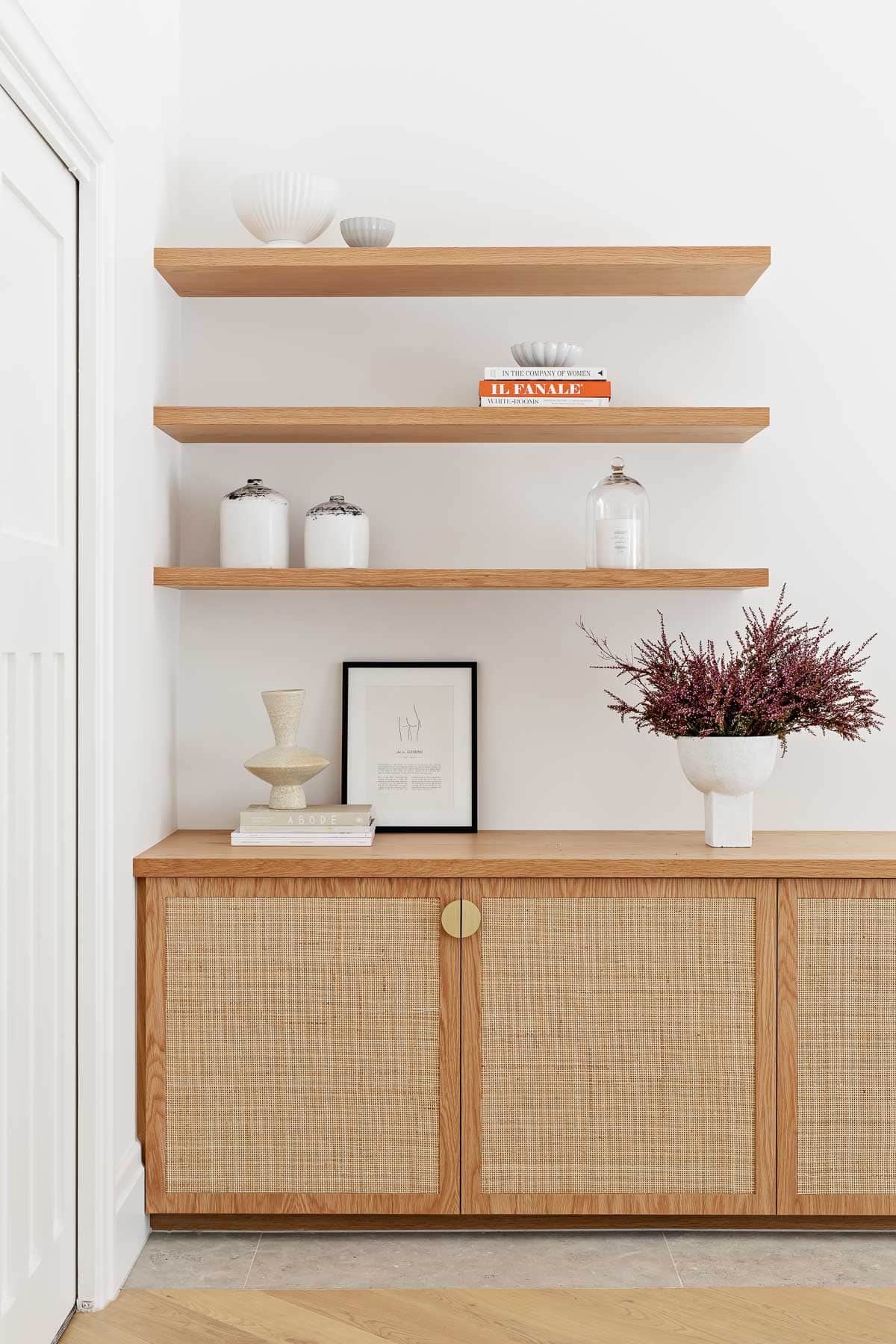 Bond Made Project: Californian Bungalow
Amy: What design trends are you loving right now?
Leah: Whilst we don't like to get too caught up on trends, we do love the warm, textured and earthy finish and colour palettes which are more noticeable in current interior work at the moment. Rather than stark white walls, we love the look of a slightly off white, textured wall which assists in bringing warmth and depth into a space and removes that clinical and cold feel.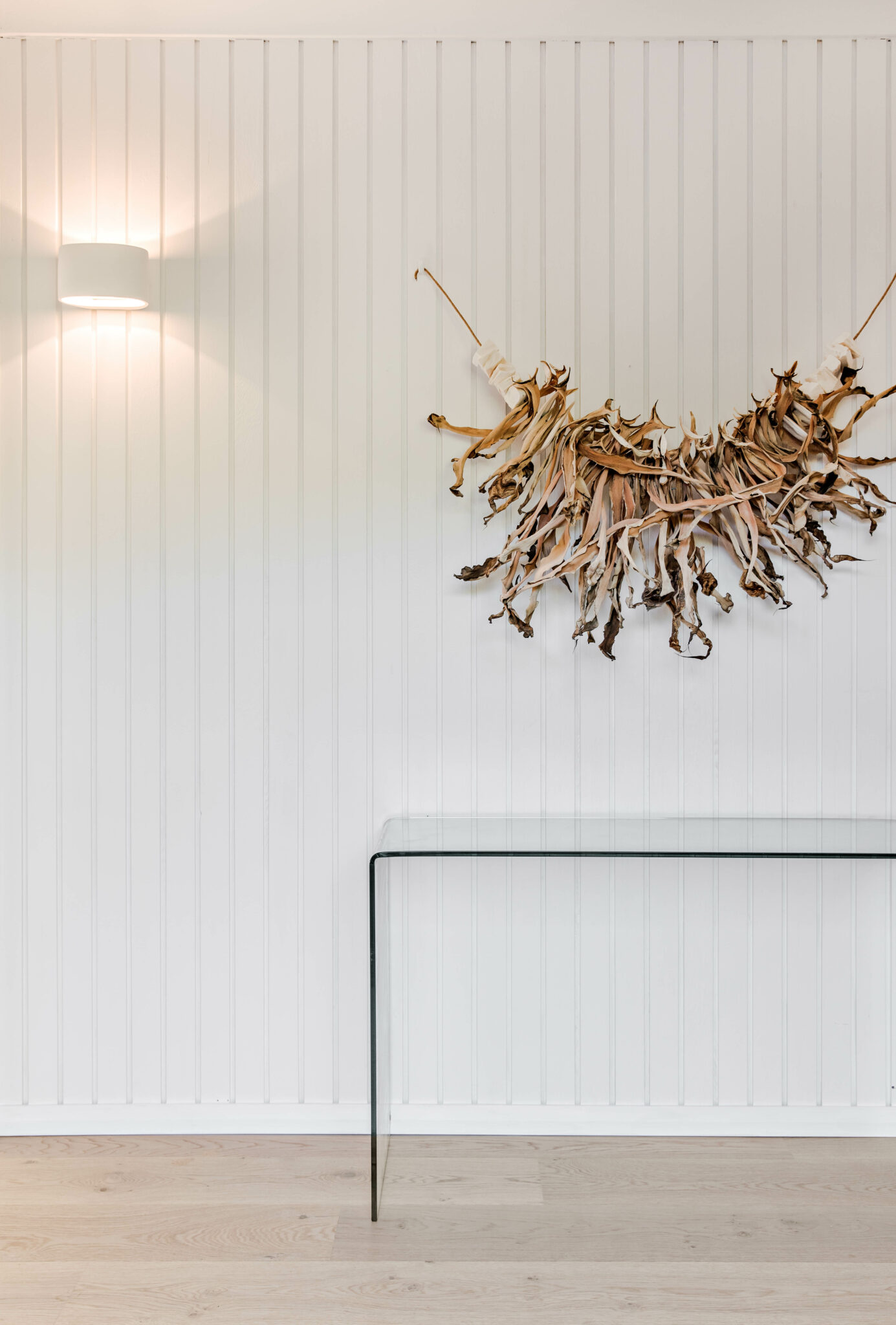 Bone Made Project: Beacon Hill Residence
Amy: Where do you draw your inspiration from? Are there any design/style icons you follow?
Leah: In terms of Design platforms, we absolutely love The Local Project and The Design Files. They showcase beautiful projects belonging to Australian Architects and Designers and it's always so inspiring. We were very fortunate to have had our Californian Bungalow project showcased on both.
In terms of Interior Designers we are currently loving Althena Calderone, otherwise known on Instagram as 'Eye Swoon'. We love how she seamlessly blends both earthy and raw design with elements of sophistication and elegance. Her work is stunning.
Amy: When it comes to styling the interiors you design, what are your go to pieces?
Leah: It depends on the overall concept of the specific project, however we like to ensure a balance of texture and depth within our interiors when styling. A living space for example, bringing in texture through the fabric of a lounge or rug, colour and depth through cushions or the coffee table or sides and sophistication through the choice of materials, whether it is stone or timber.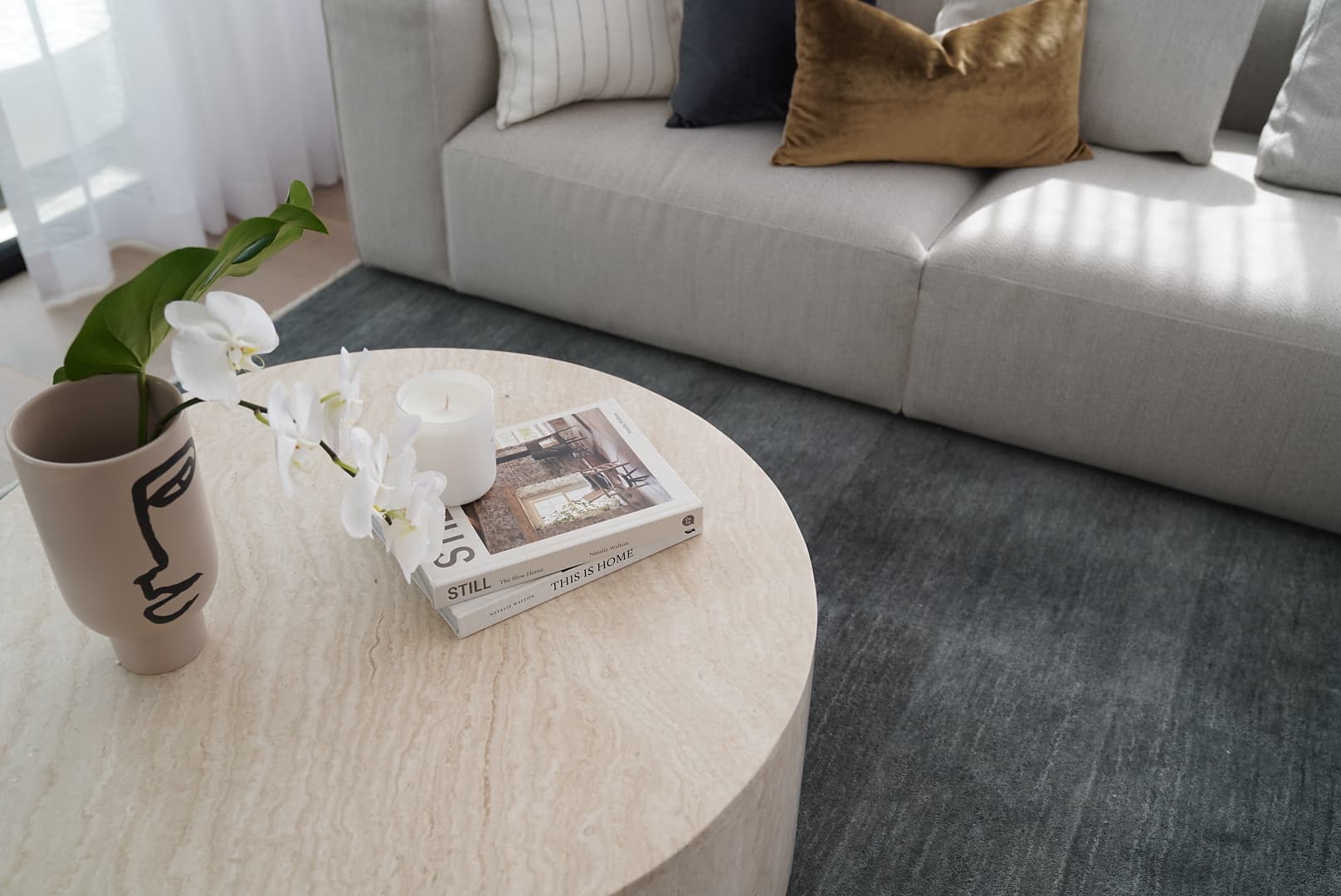 Bone Made Project: Bondi Apartment
Amy: What are your favourite pieces from the Huntley + Co range?
Leah: Our favourite pieces would definitely be the Carter Coffee Table which we have used in a couple of styling projects now. We feel it's a very versatile piece, fills out the space beautifully, but as it is glass top with brass framing, it doesn't allow the space to feel heavy.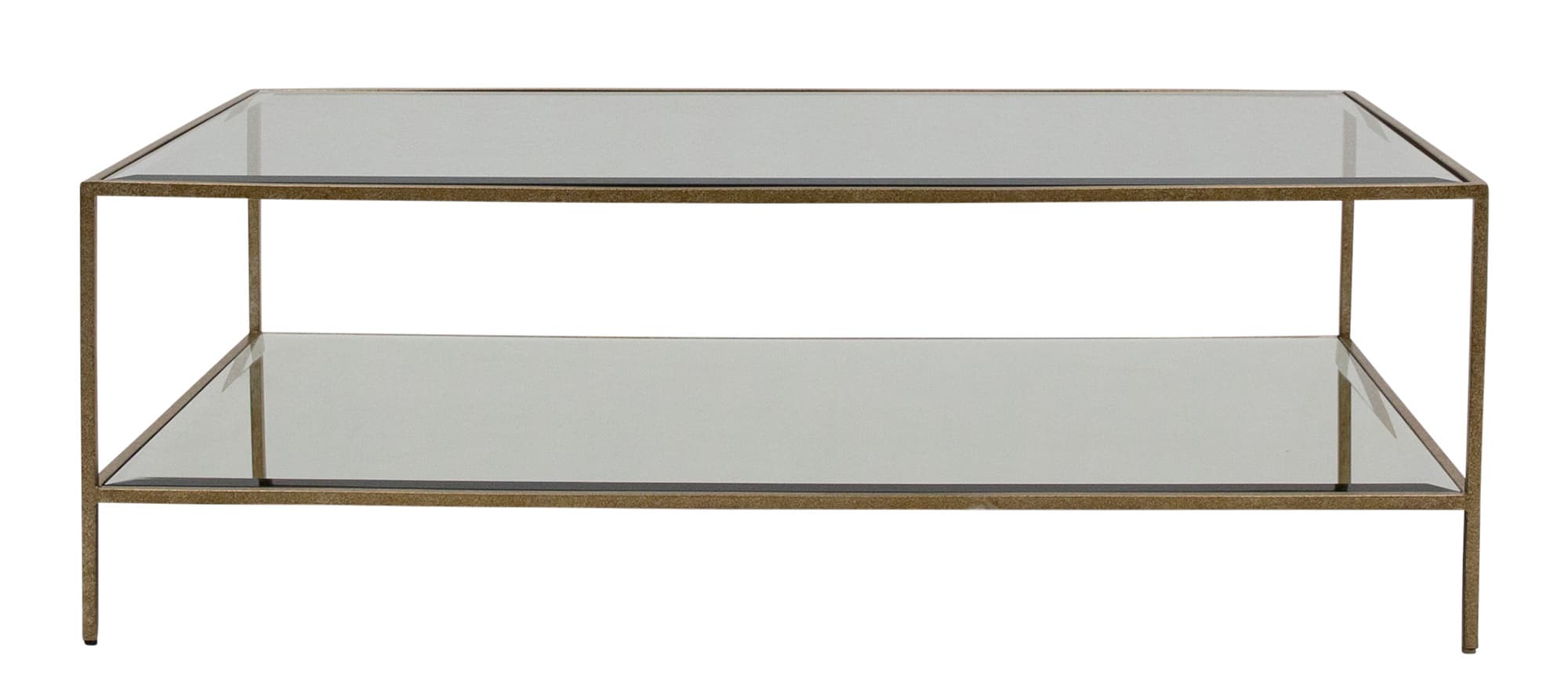 Huntley + Co: Carter Coffee Table