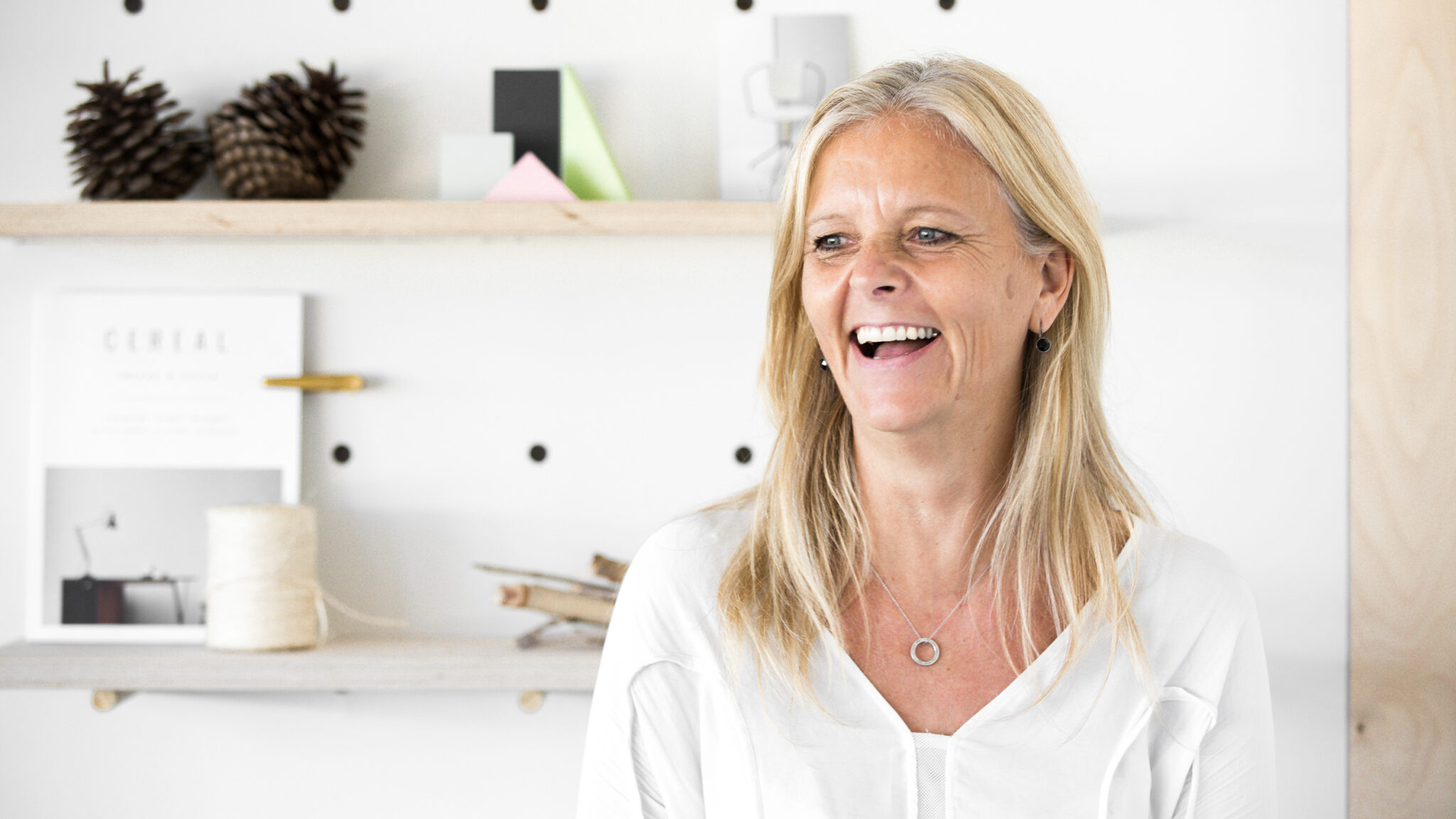 This month we are excited to chat with Amanda Grace, Director and Founder of renowned Sydney Design School and Interior Design Online, two of Australia's leading interior design institutions, delivering world class courses and producing the next generation of award-winning design talent. With an extensive career in both design and education, we were thrilled to learn more about the innovator and creative powerhouse that is Amanda Grace. Read on for our full Q&A.
Amy: Tell us a bit about yourself and where your interiors journey began?  
Amanda: It all started in 1987 when I won Britain's Young Designer of the Year with a children's playground design. I received my award from the then Prime Minister Margaret Thatcher. This took me to university where I went on to study a BA (Hons) in Interior and Furniture Design, which I loved. My favourite piece being a bean bag chair in the shape of Mick Jagger's lips. I bought my first house at 21, a squat in a place called Luton (end of the earth!). It was $14,000 and the bank told me if I could transform 'that' they would lend me the money for the next house. It was my first interior project and of course I did everything I could to transform it. My love of space, renovating and building houses has grown into an obsession ever since. 
Amy: What led you to pivot from interior design into the education space?   
Amanda: When I was in my early 30's, I decided that teaching would suit my lifestyle better with a busy young family. I completed a Post Grad Diploma in Adult Education and then started teaching at the Enmore Design Centre in the early 90's. I began to write courses and develop design schools, it was addictive. I have been incredibly lucky to combine my love of design with my passion for learning. There is nothing more satisfying in my job than seeing a creative person blossom with skills and confidence.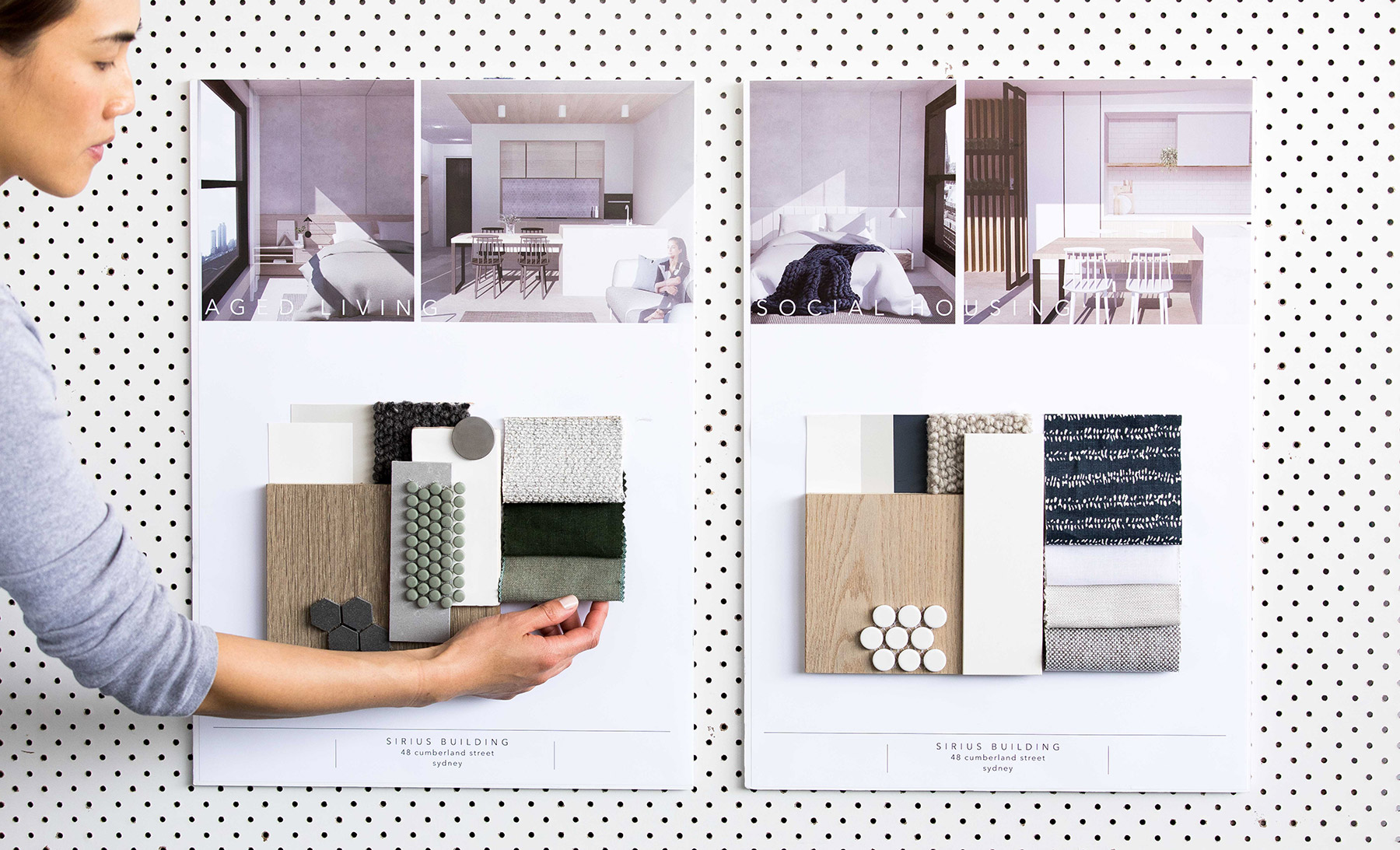 Amy: Tell us how Sydney Design School has evolved over the past 14 years to become a leader in Australian design education?  
Amanda: In 2008, Sydney Design School started with just one class of enthusiasts and a desire to do things differently. We now have a community of over 40 designers, artists and architects sharing their enthusiasm and experience with our students. In 2014, we also developed an online school, Interior Design Online, and now have creatives studying with us in over 30 countries around the world. Our key to growth and success has been consistency and never sitting back and thinking we have made it. We are always pushing forward, looking at what's happening around the world and always refining our offering.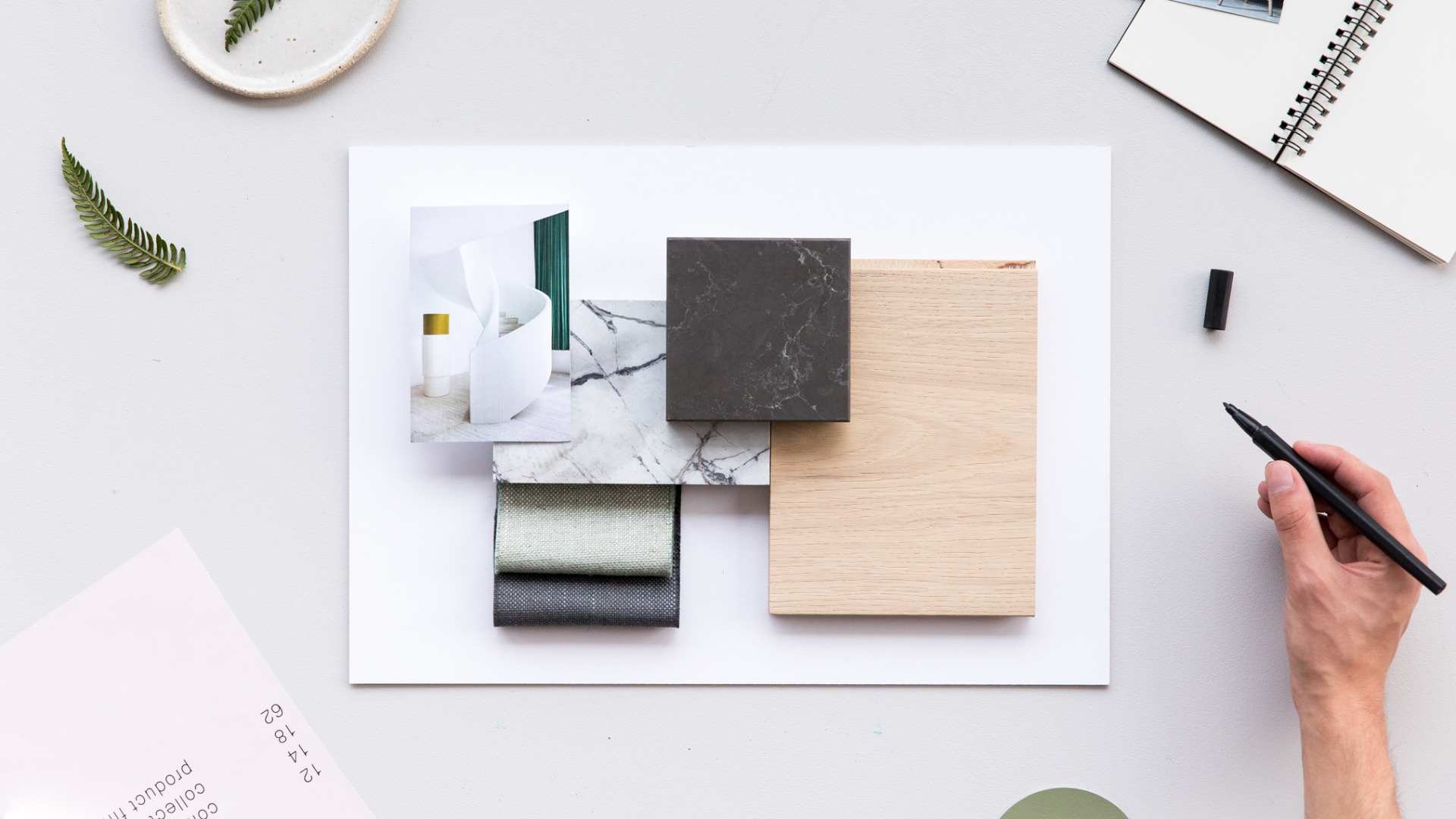 Amy: Your Educators are all industry practitioners, tell us why this is so important to you?  
Amanda: Our point of difference is that all our Educators must work in the industry to be able to teach and they are specialists in their field. This ensures that our course content, trends and technology reflect what's really happening in the world of design. As creatives they bring their vibrant personalities into our studios creating an inspiring atmosphere to learn. I love coming to work.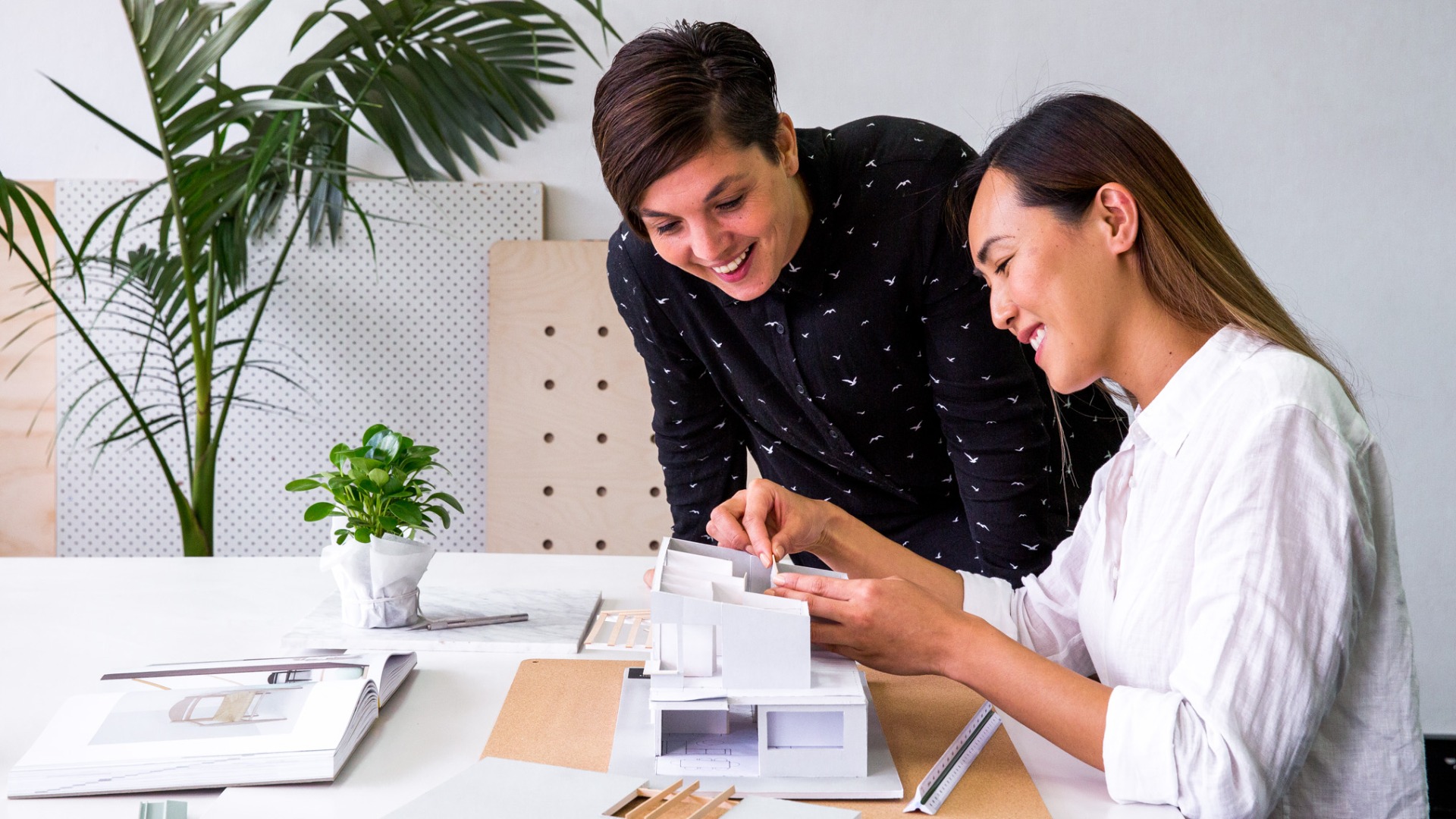 Amy: Tell us about your new course that is focused on styling? 
Amanda: I truly believe Australia is leading the way in terms of styling being a 'real career' especially in the property area – nobody is doing it better than us!  So, for the past 12 months we have been writing an accredited styling course that encompasses all the different types of styling enabling our graduates to use their skills across a range of sectors from real estate to weddings and magazines. 
 We have just launched a Certificate IV in Design (Styling and Creative Direction) which covers; 
Foundations of Design and Colour

 

The Creative Business

 

Interior and Property Styling

 

Wedding Styling

 

Editorial, Product and Food Styling

 

Event Design and Styling

 
This course is currently offered online and we do offer an Interior and Property Styling course as a standalone course online as well. In January we are launching a 4 day course with the final day at Huntley and Co studio where participants will get real experience styling different spaces.
Amy: What is some advice you can give to people starting out in the styling and interiors industry?   
Amanda: My advice is to study either interior decoration, design or styling as this gives you the foundation skills to be successful in this industry. While you are studying find an internship to get some work experience. We are inundated every week with styling positions coming into our career service so things are really hotting up in this sector.  

Amy: How would you describe your own interior design style?  
Amanda: My style is quite Scandinavian. I am currently designing a project with a lot of skylights, tertiary-coloured tiles and lots of beautiful birch ply. My own home is quite neutral with lots of dark coloured textiles. I love colour, my favourite at the moment is olive green. 
Amy: What design trends are you loving right now?  
Amanda: I'm not really one for following trends, being an entrepreneur, I tend to do my own thing. In a recent project I have been using 100 x 100 tiles and all of the suppliers have told me they are not available (in the colours I want) because they are not 'on trend'…. watch this space! In terms of furniture, I am loving that we are going back to bespoke or one-off pieces. I will always choose quality over quantity.  
Amy: Where do you draw your creative inspiration from?  
Amanda: Nature and travel. I love walking tracks in wild locations – soaking up the textures and colour palettes that form naturally outside. Pre-COVID I would always escape to Europe in September and fill my head with new ideas. London Design Week is always a must for me. 
My students are also a constant source of inspiration and I am forever blown away with the quality of work they produce.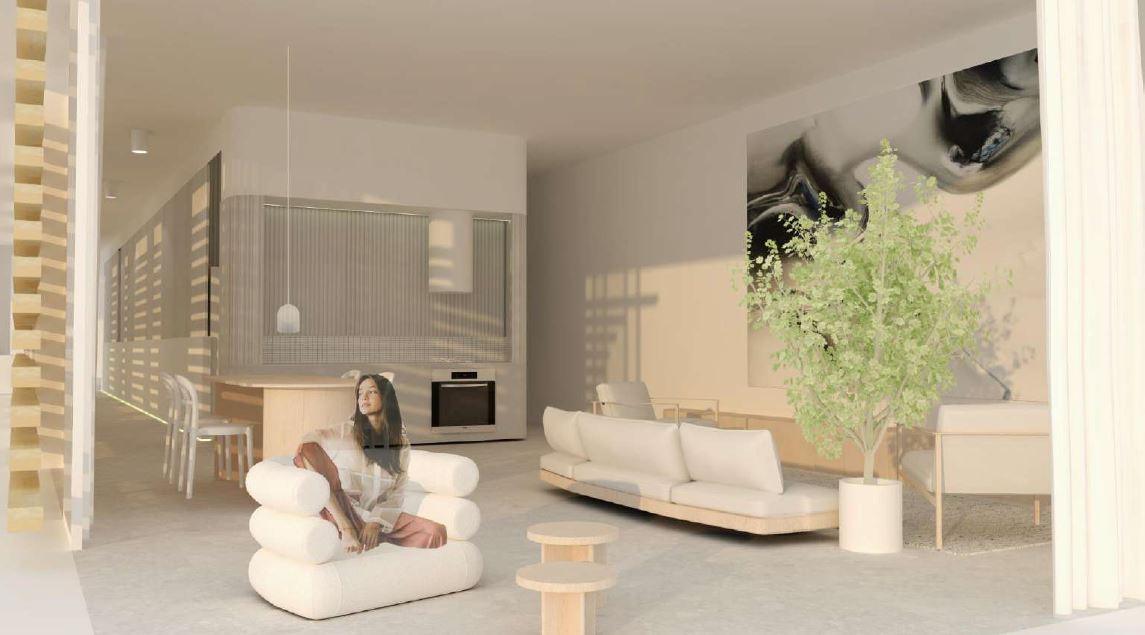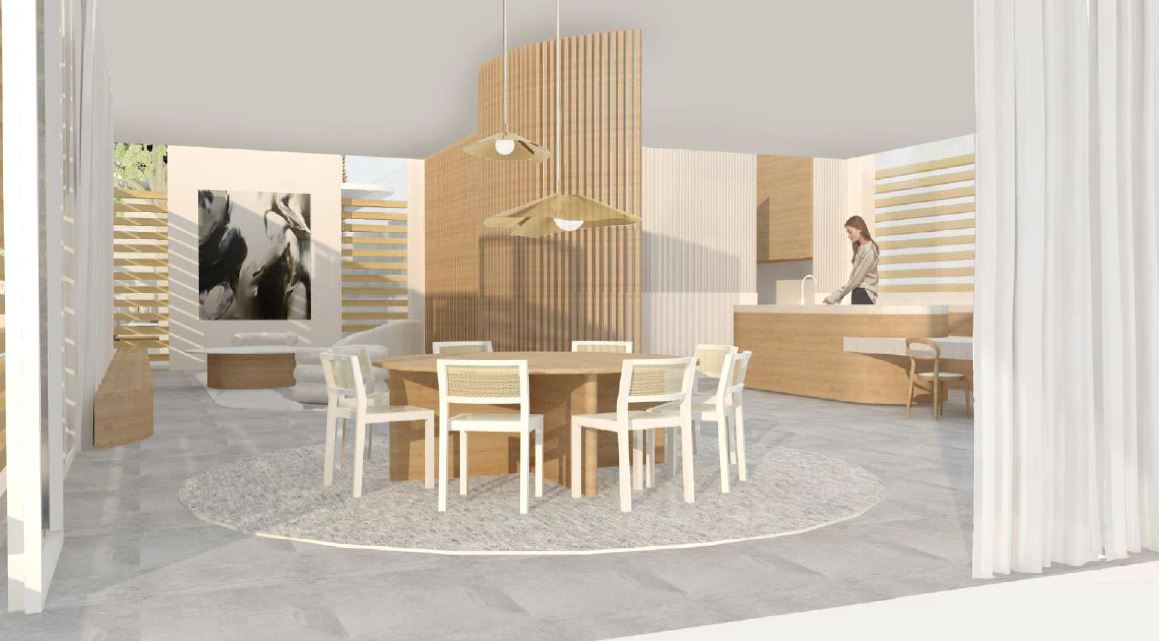 Pictured Above: Sydney Design School Student Work – Jenna Ritchie
Amy: You're a very busy woman, how do you like to stay centred and sane?  
Amanda: I am busy but I think I juggle all of the balls pretty well. In my spare time I am an artist and have been life drawing for the past 30 years. I love to lose myself playing with materials, ripping paper and mixing my media. I also love gardening which is really meditative being out in nature.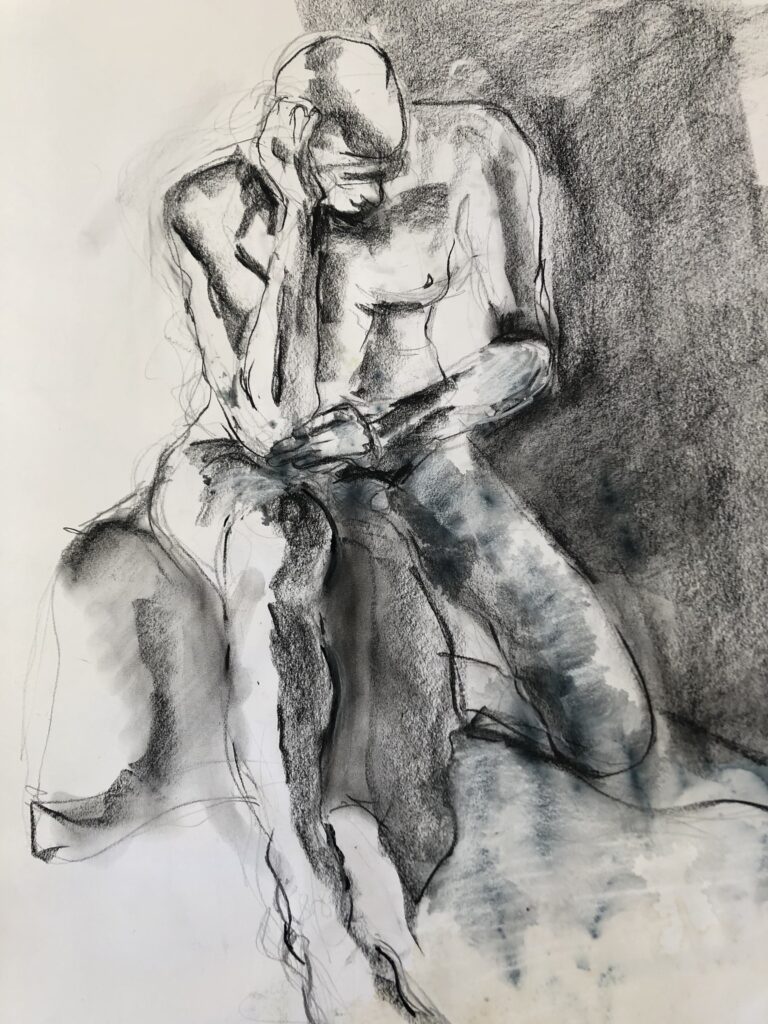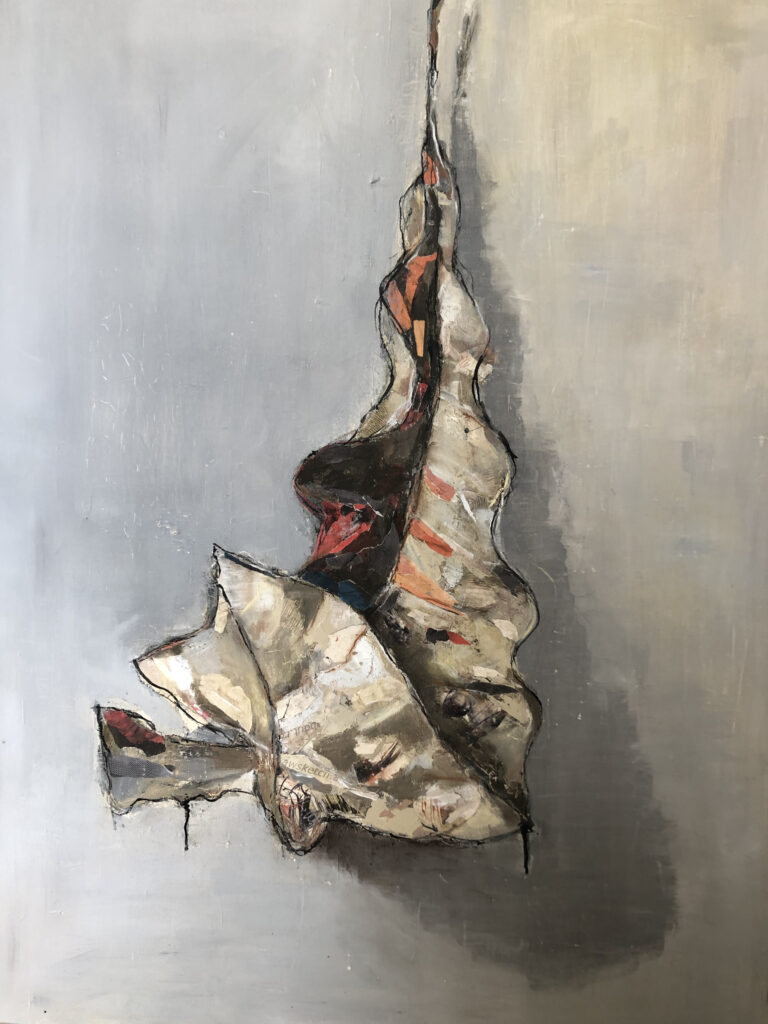 Artist: Amanda Grace
Amy: What are your favourite pieces from the Huntley + Co range?  
Amanda: So much to choose from! Some of my favourite pieces are the Annabelle Occasional Chair and the Bentley Dining Table.