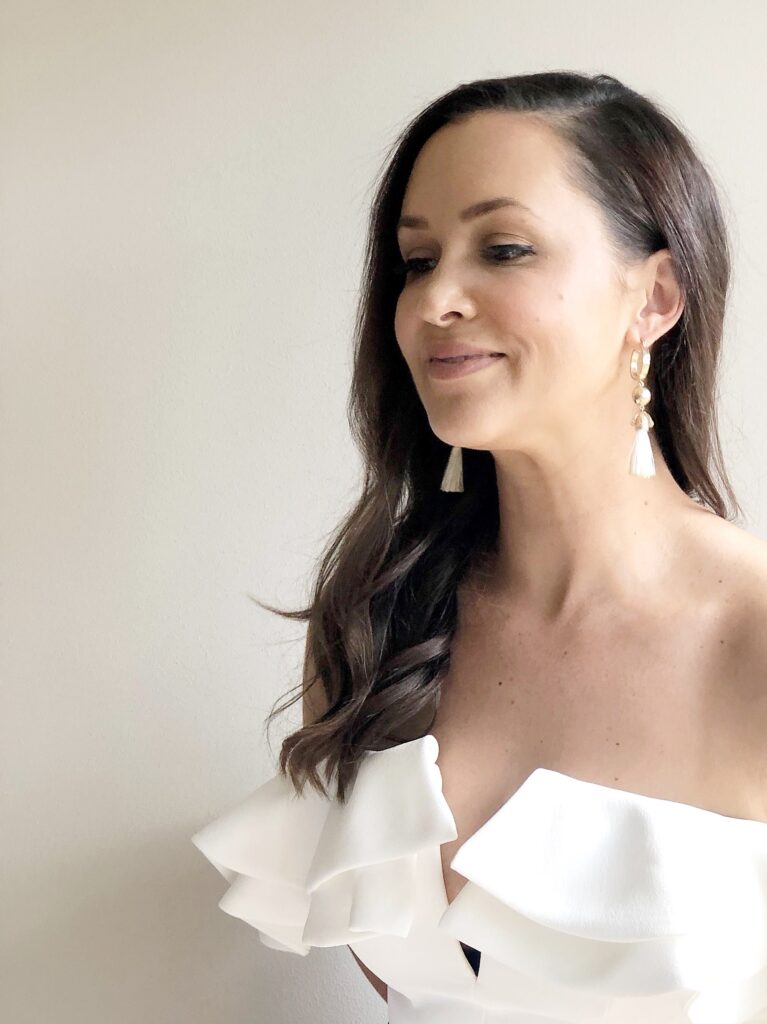 Image: Alisha Rae, Director of Harper + Wilde
What a privilege it was to chat to Alisha Rae of Harper + Wilde in this month's The Style Segment.  With over 10 years experience in the interior styling industry, Alisha is a true creative at heart and loves nothing more than to create beautiful, tactile pieces that add a sense of travelled diversity and interest to any interior.
The story of Harper + Wilde began when Alisha was sourcing products for her clients' homes and was underwhelmed by the availability of pieces that were unique, eye catching, of a high quality and made in Australia. Soon after she had her first child, and through the beauty of this raw, soul baring experience, Alisha felt uncompromising in her artistic journey and the need to express herself authentically and instinctively, and thus Harper + Wilde was born.
From stunning cuttlefish wall hangings to hand rolled clay beads, Harper + Wilde's products are a work of art and have graced the pages of many magazines, they can be seen in several of the Three Birds Renovations projects and are also featured in the Huntley + Co range. Each piece from Harper + Wilde's bespoke range is 100% designed and made in Sydney, Australia.
Now let's chat with Alisha Rae…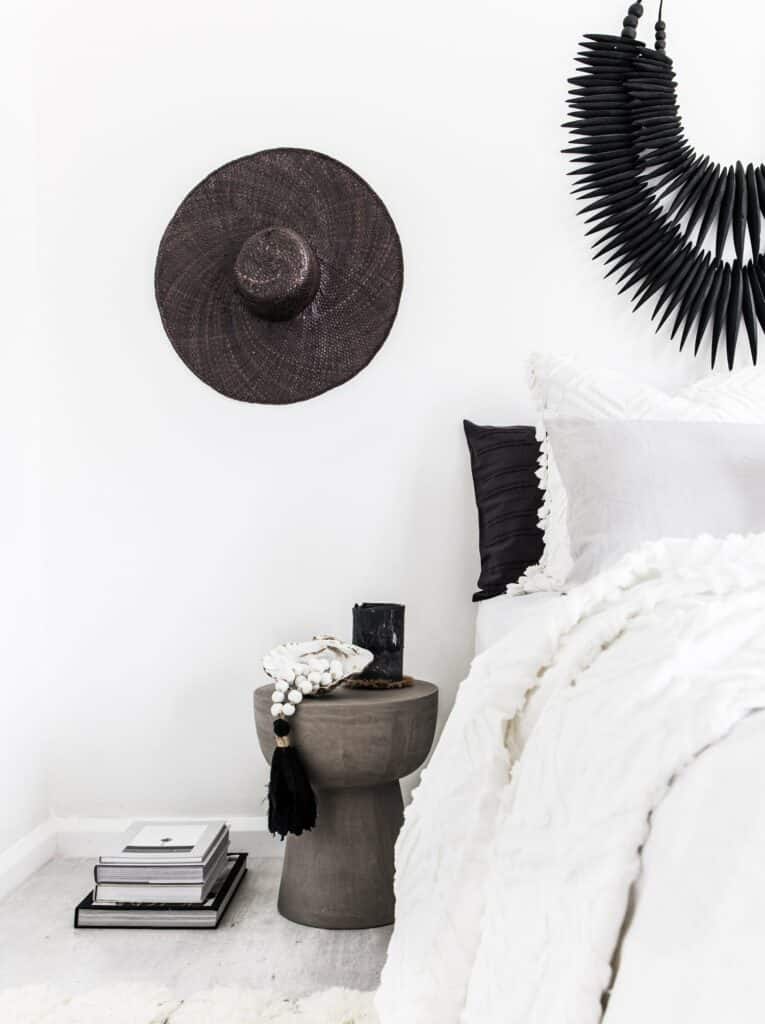 Image: Harper + Wilde
Q. How would you describe your style?
A. Relaxed, intuitive, nurturing, personal.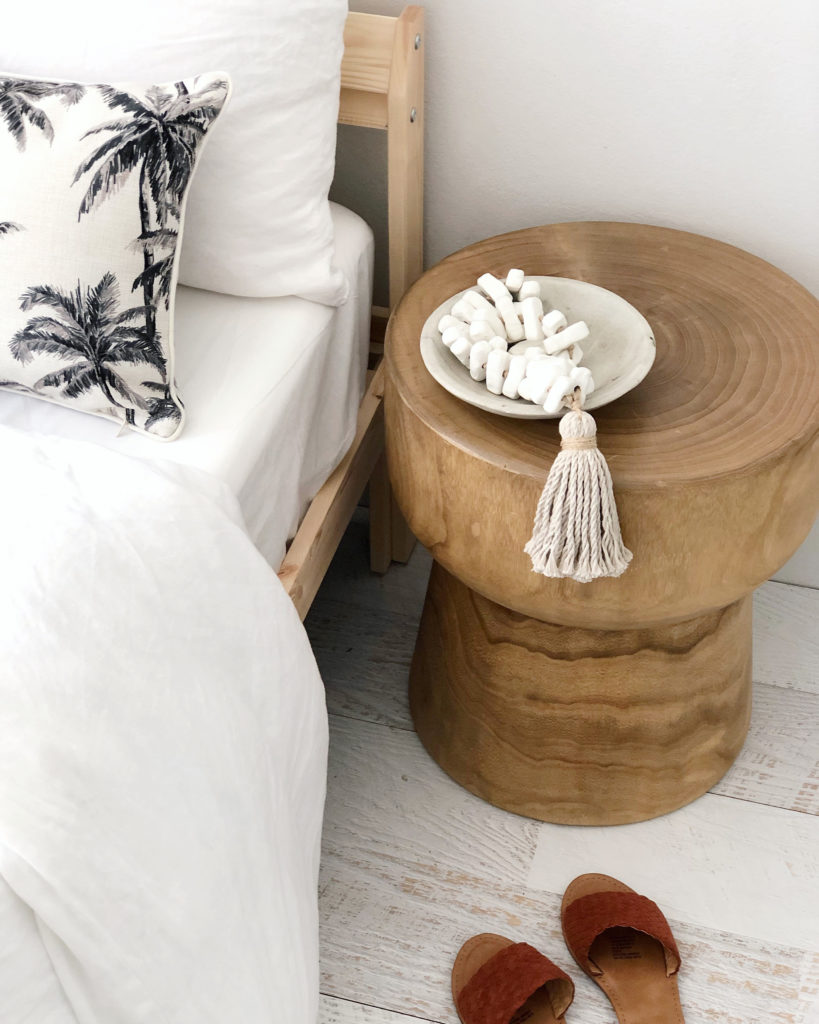 Image: Harper + Wilde
Q. Do you have any "must haves" for styling a space?
A. An abundance of natural light and greenery.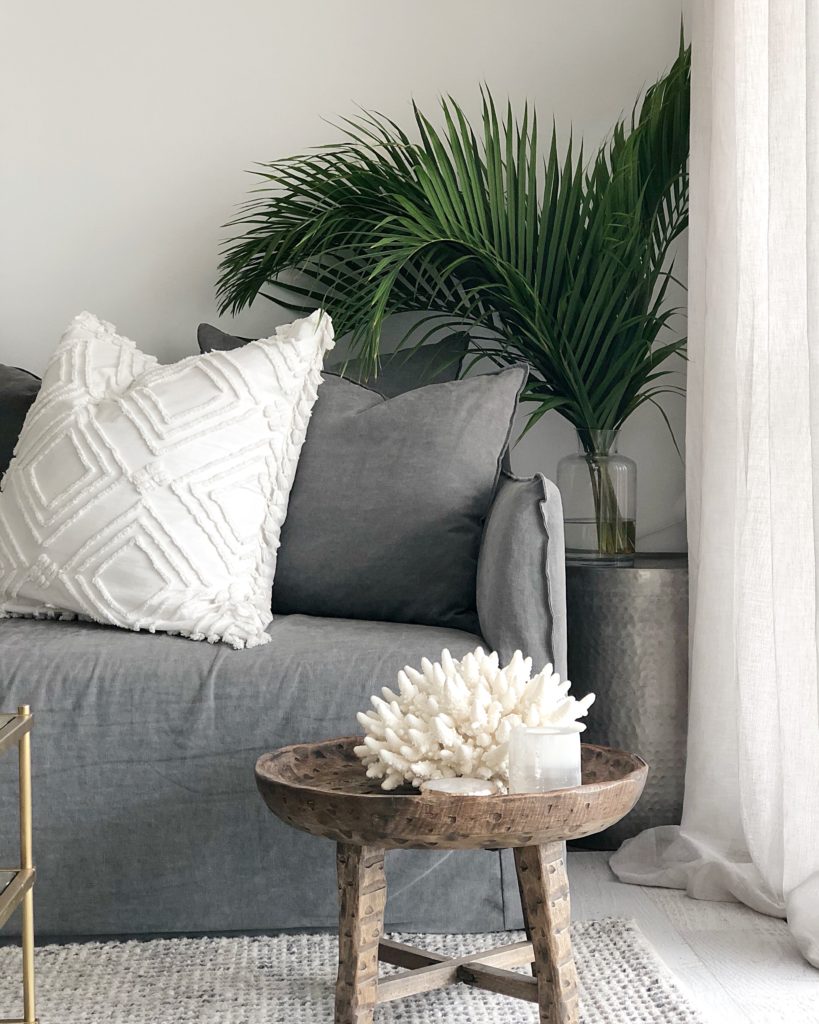 Image: Harper + Wilde
Q. How do you create a personality through your interiors and styling.
A. Design and interiors are innately personal and an expression of your personality so it's important to really tap into the essence of the people who will be inhabiting the space and draw on that for the persona of the style I'm creating. I'm not into fast or throw away design and believe in quality over quantity always, so I encourage my clients to consider spending a little more on bespoke, hand crafted and artisanal forever pieces where possible. This always creates a beautiful soulful space unique to each client.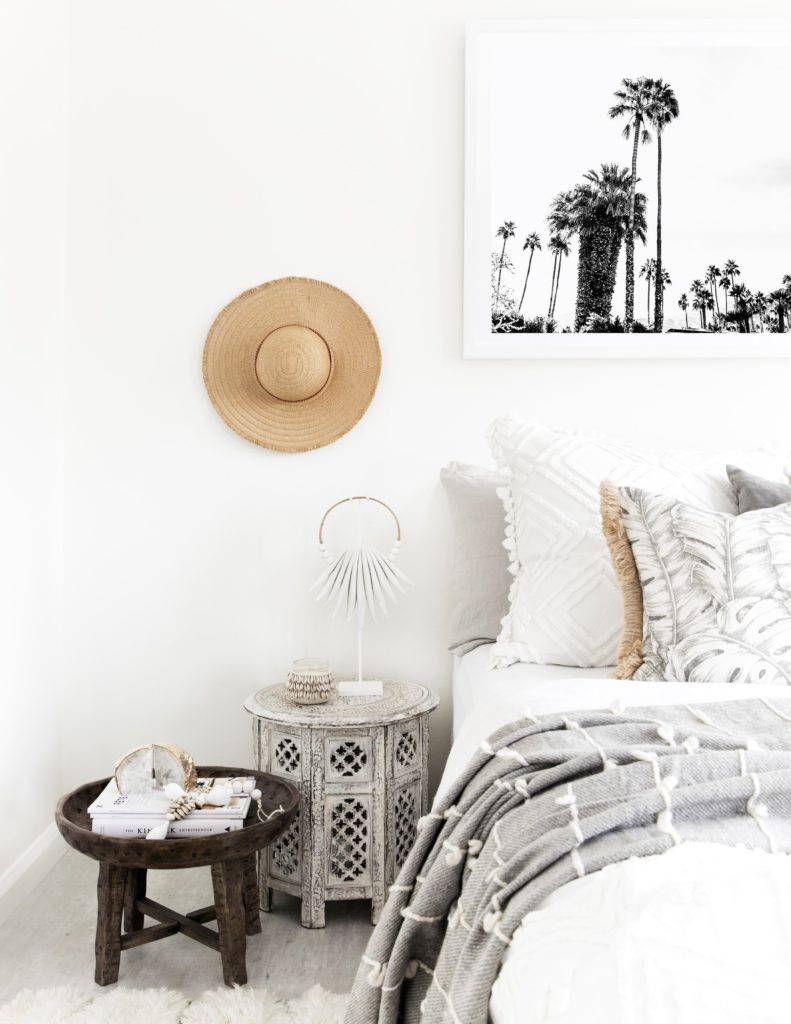 Image: Harper + Wilde
Q. When preparing an interiors scheme, what do you start with?
A. I start with the feeling. What is the feeling that I want to create? From here I ascertain a colour and texture palette, source feature pieces like artwork to create the mood then layer from larger furniture items like sofas and buffets up to the smaller decorative accents like cushions and plants.
Q. What's your most treasured styling piece at home?
I have a large painted canvas of Balinese villagers that belonged to my grandparents. They had this incredible 60s style home and I have vivid memories of it hung against beautiful seagrass wall paper with a turquoise glass light hung close by, so of the era and so gorgeous! I love how I've been able to incorporate it into my own personal style and it holds so many beautiful memories.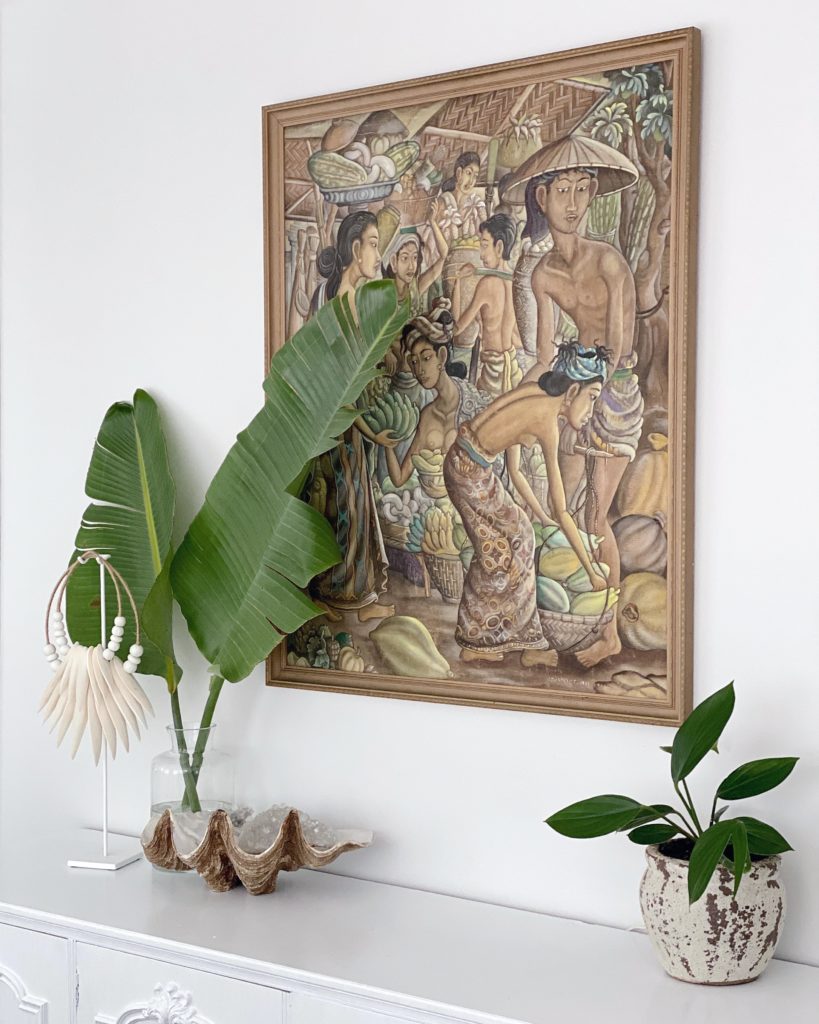 Image: Harper + Wilde
Q. When it comes to interiors, who is your style icon?
A. There are so many incredible designers and stylists creating beauty, I am constantly in awe! I love the effortless style of my beautiful friend @jessi.eve. I adore every space that the @threebirdsrenovations ladies create. @casa_campana gives me serious heart flutters.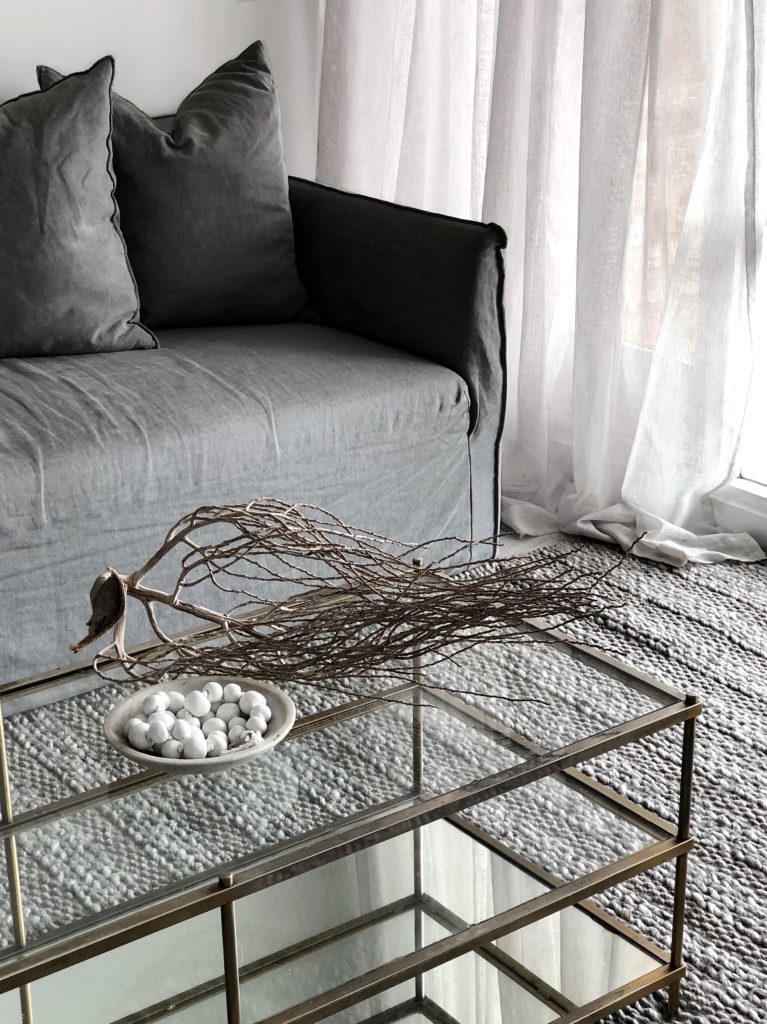 Image: Harper + Wilde
Q. Are there any trends, colours, materials or brands that you are loving right now?
A. Huge arched windows! Ah, heaven.
Q. How do you stay up to date and inspired?
A. I think keeping up to date with trends happens quite organically when you are immersed in the industry. I find design and creativity very intuitive so my style seems to come from within and weave organically with the current trends. Instagram is a constant and evolving inspiration and I'm always inspired by nature.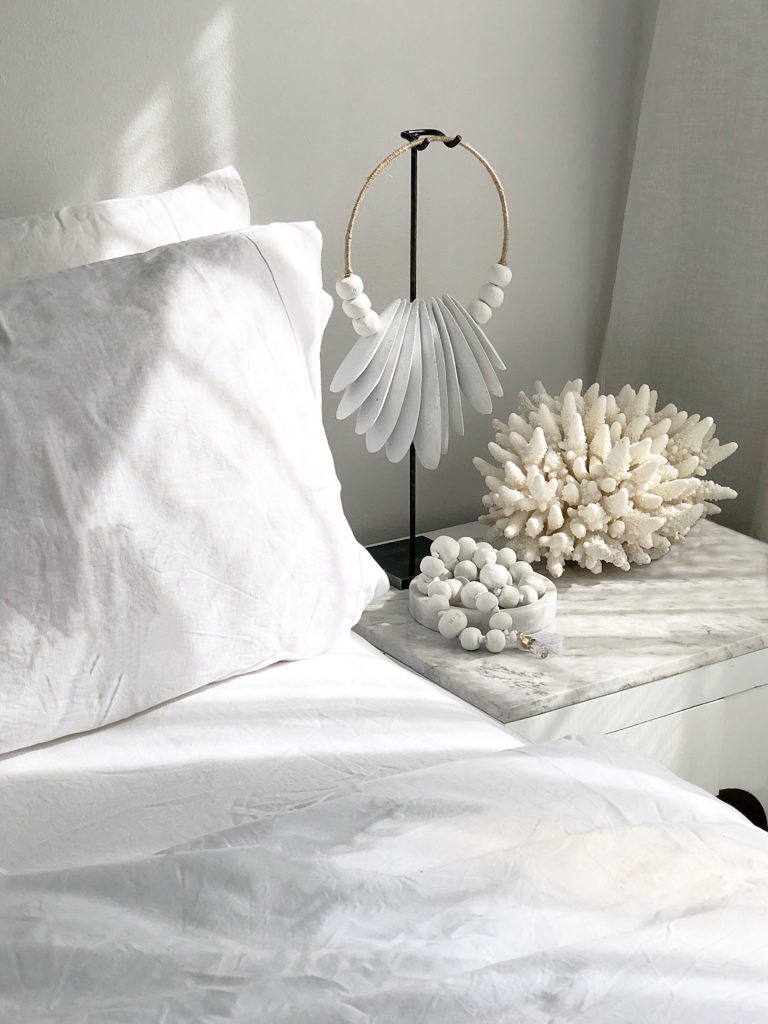 Image: Harper + Wilde
Q. What are your favourite items from the Huntley + Co range (the range can be viewed on line)?
A. The Malawi Occasional Chair, Sugar Stool, Ellery Sofa, what a combo!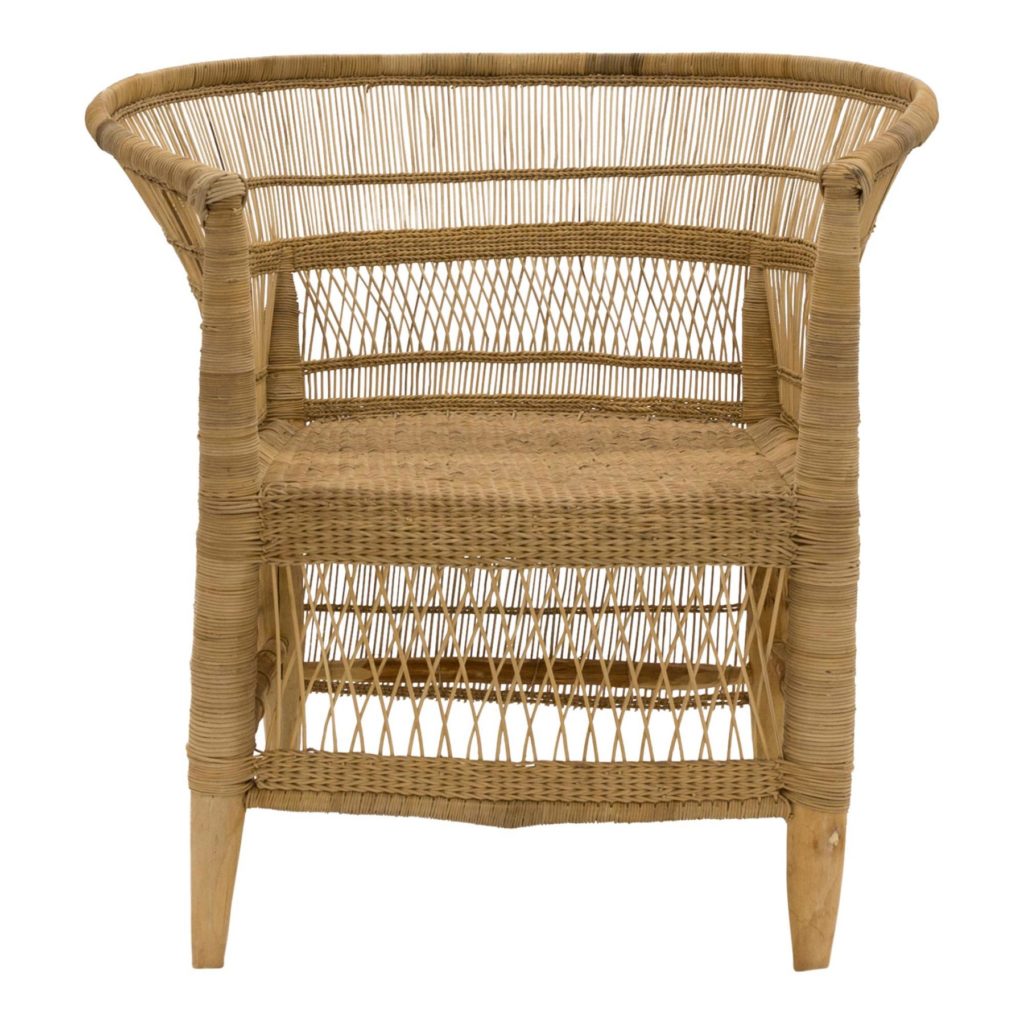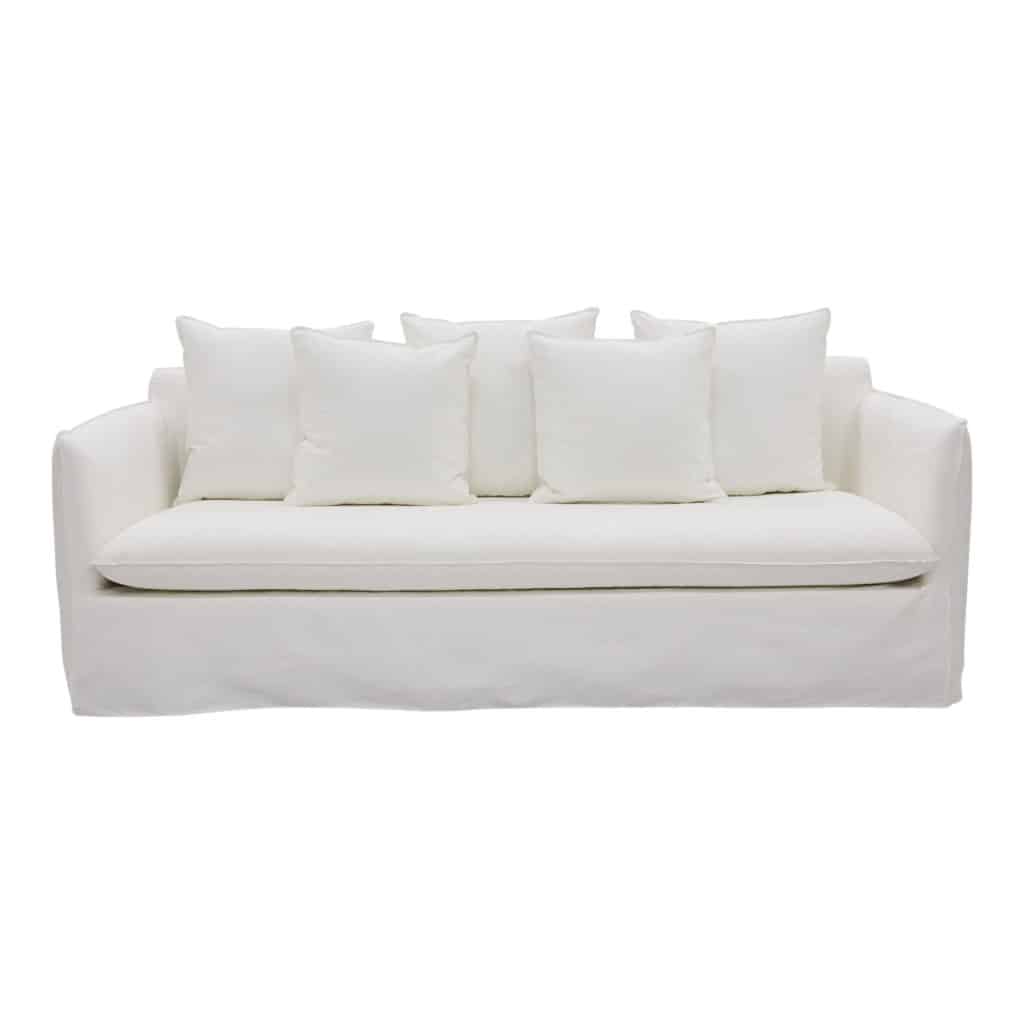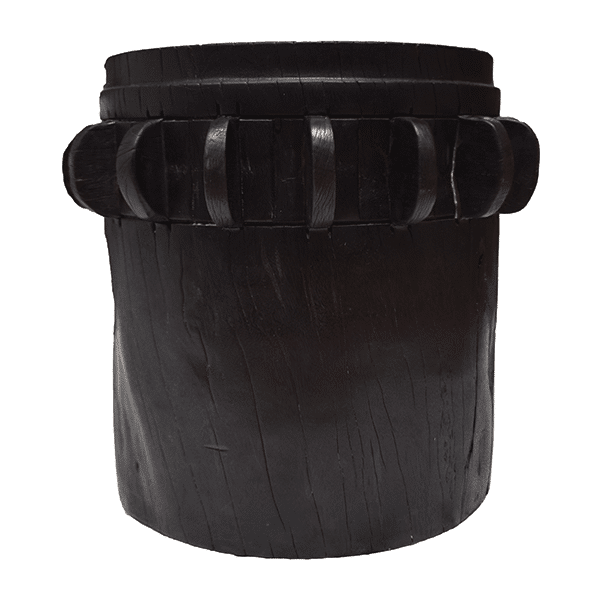 Alisha, thank you for chatting with us. X
To view more of the beautiful range by Harper + Wilde head over to their website or follow their creative journey via Instagram.