As we begin a new year with a fresh start (and one that is needed more than ever), it's time to look ahead to what interior styling trends will be ruling 2021. At Huntley + Co we have started our year by pouring over what the designers, makers and trendsetters have said they'll expect to see this year.
Earthy Neutral Tones
Continuing on from 2020, earthy neutrals tones are predicted to regain their hold on the interior world. Now more than ever there is a push to embrace these calming, warm colour palettes and make home a soothing space to spend time in.
Dulux claimed this trend as their own as they named Brave Ground, a dusty brown, their 2021 Colour of the Year. Paired with light whites and neutral colours that we are ever holding on to, this colour reflects a beautifully warm and modern aesthetic that embraces elements of the aesthetic. Other complementary colours include russet shades, terracotta, and deep neutrals like olive green.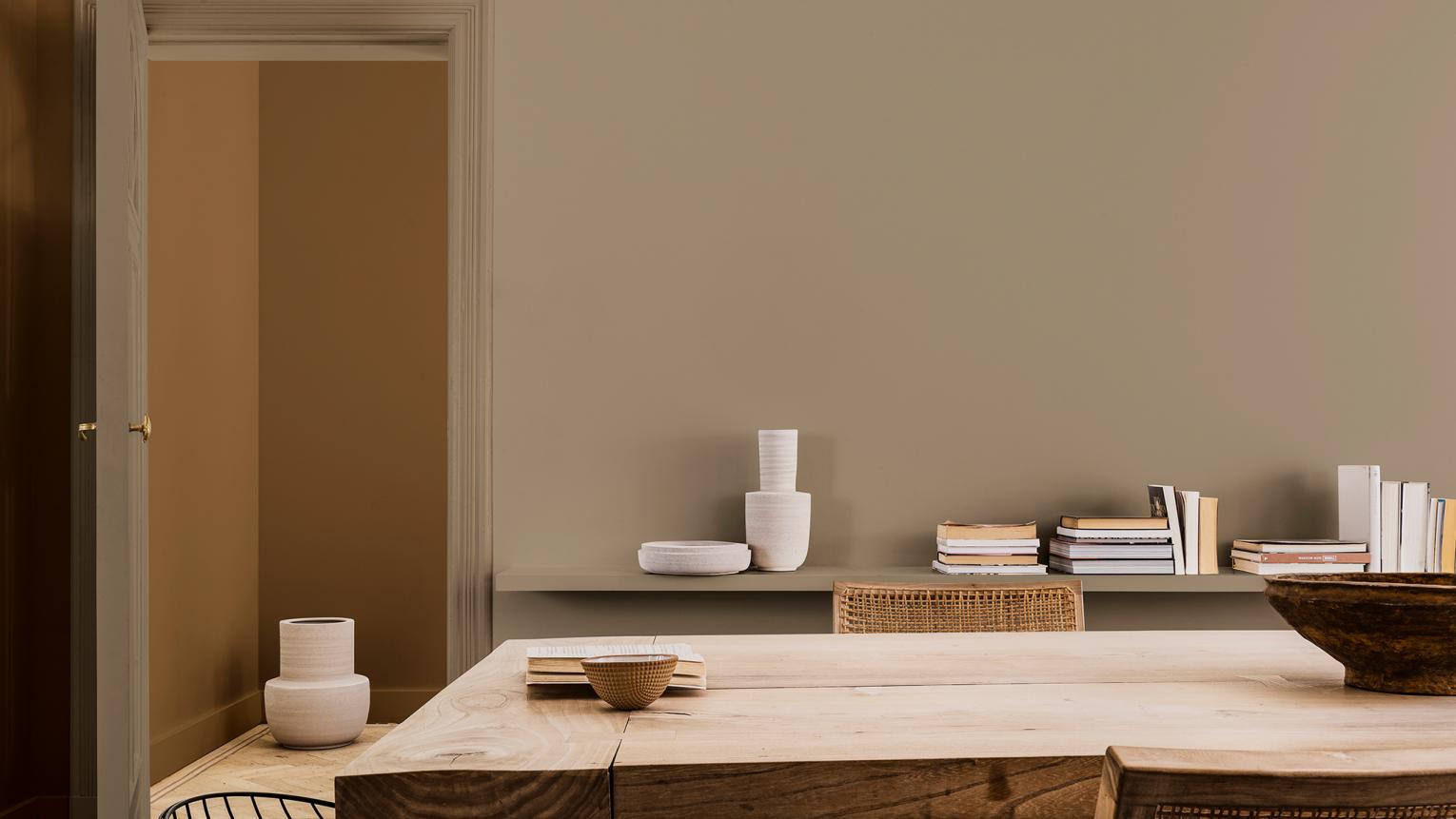 Photo: Dulux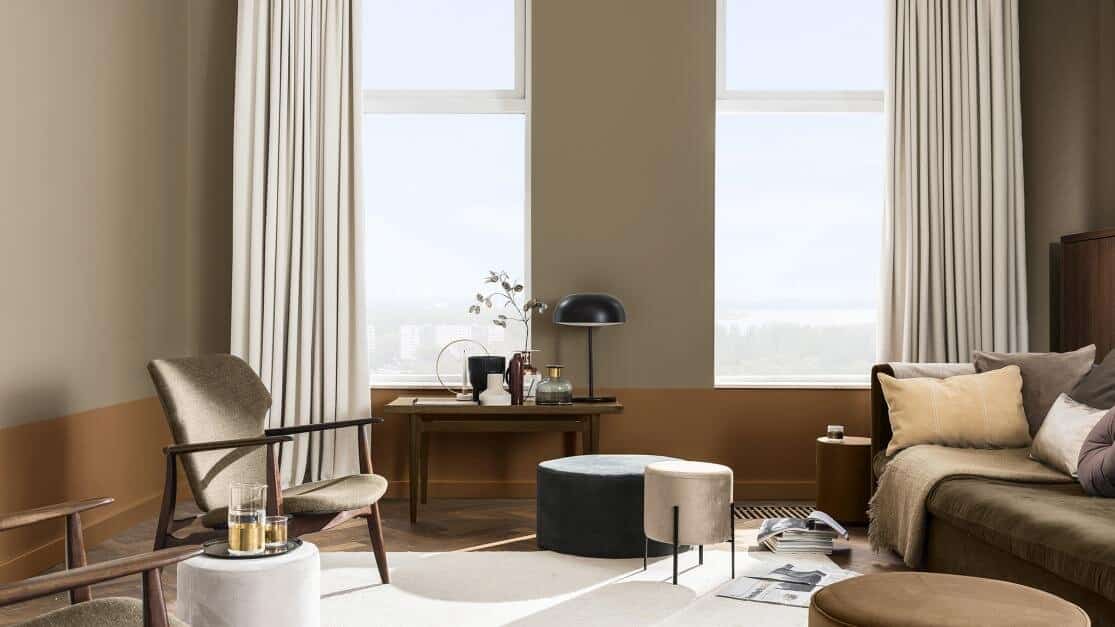 Photo: The Nord Room
Organic and Artisan Materials
Complementary to the earthy tones will be the rise of rustic, minimalistic finishes this year. The trend has been coined 'biophilic design' which means design that seeks to connect its consumers with the natural world. Because of this, we will see designers utilising bare and raw materials, leaving them in a more natural form and mimicking organic shapes.
Inherent in this trend is the acceptance of artisan-made, imperfect-looking pieces that become a long-lasting memento in your collection. We will see a renewed interest in materials like rattan, cane, jute, leather, ceramic and textured render. Overall, we will see the reign of layers and textures in interior styling as spaces embrace an organic depth.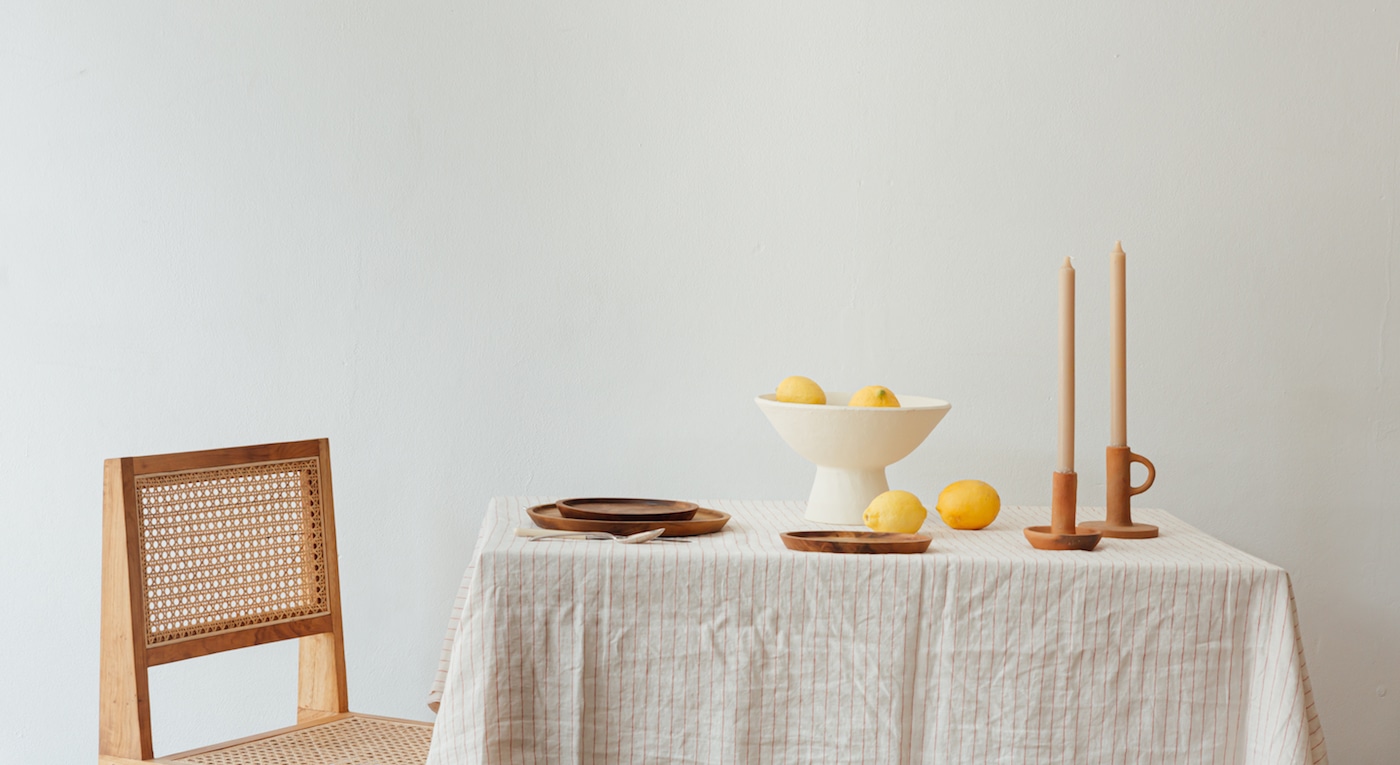 Photo: McMullin and Co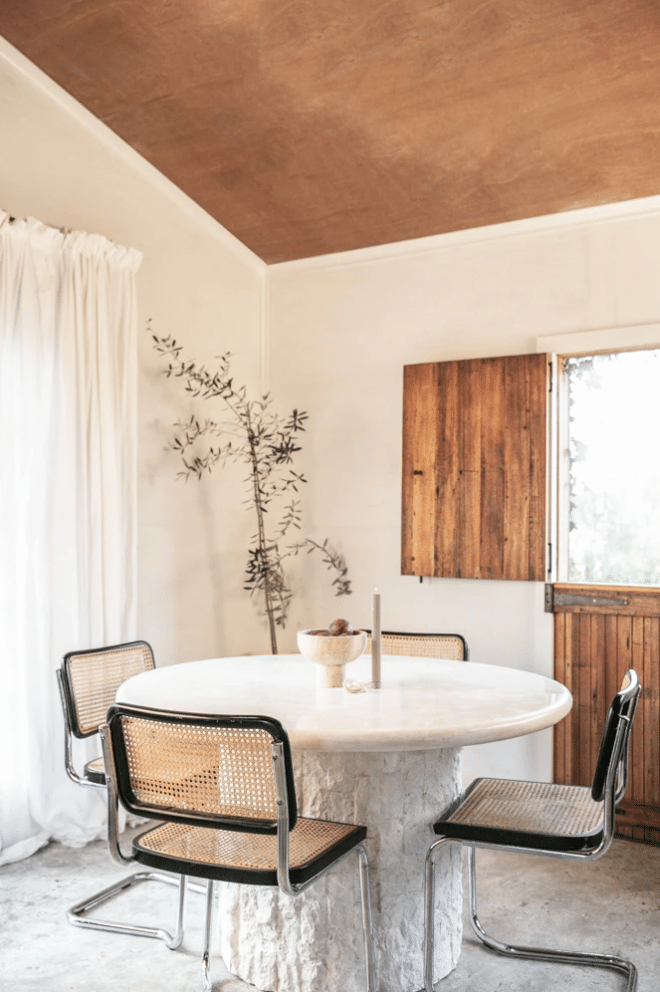 Photo: En Gold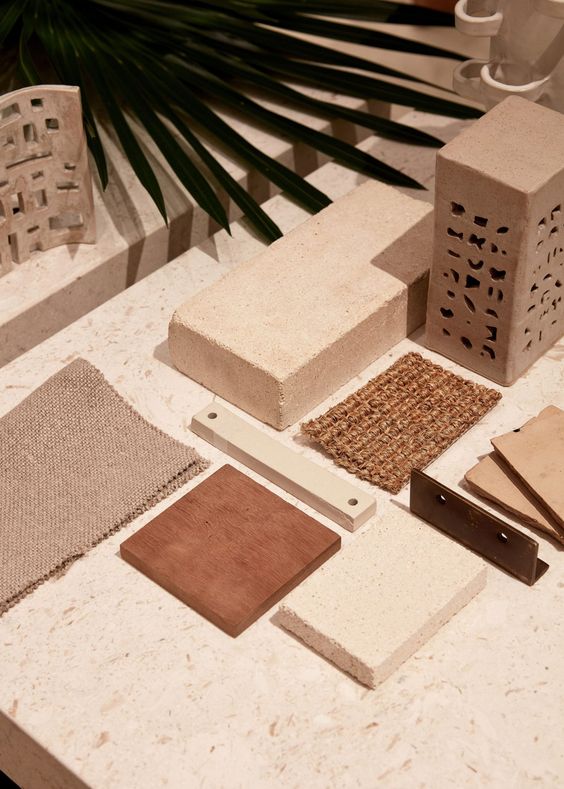 Photo: Pinterest
Indigenous Patterns and Textiles
A really important development in the styling world in the past year has been in the representation of Indigenous artists and makers which will only continue into the mainstream in 2021. According to Houzz's 2021 predictions, this means utilising materials like wax-resistant dyed fabrics, batik and Malian cotton. Embracing beautifully rich patterns also means working respectfully and intentionally with First Nation Peoples and businesses so they benefit directly from the production.
One artist that has been gaining widespread recognition lately is Lauren Freestone from Freestone Art. Featured on BedThreads, Kyal and Kara and, The Block Shop, her patterned prints and canvases reflect the natural colour palette of the Australian coastal bushland. Another company reaching the mainstream is the Australian Indigenous mother and daughter duo Miimi + Jiinda who have recently collaborated with Adairs to create a range of beautiful printed bedlinen and homewares.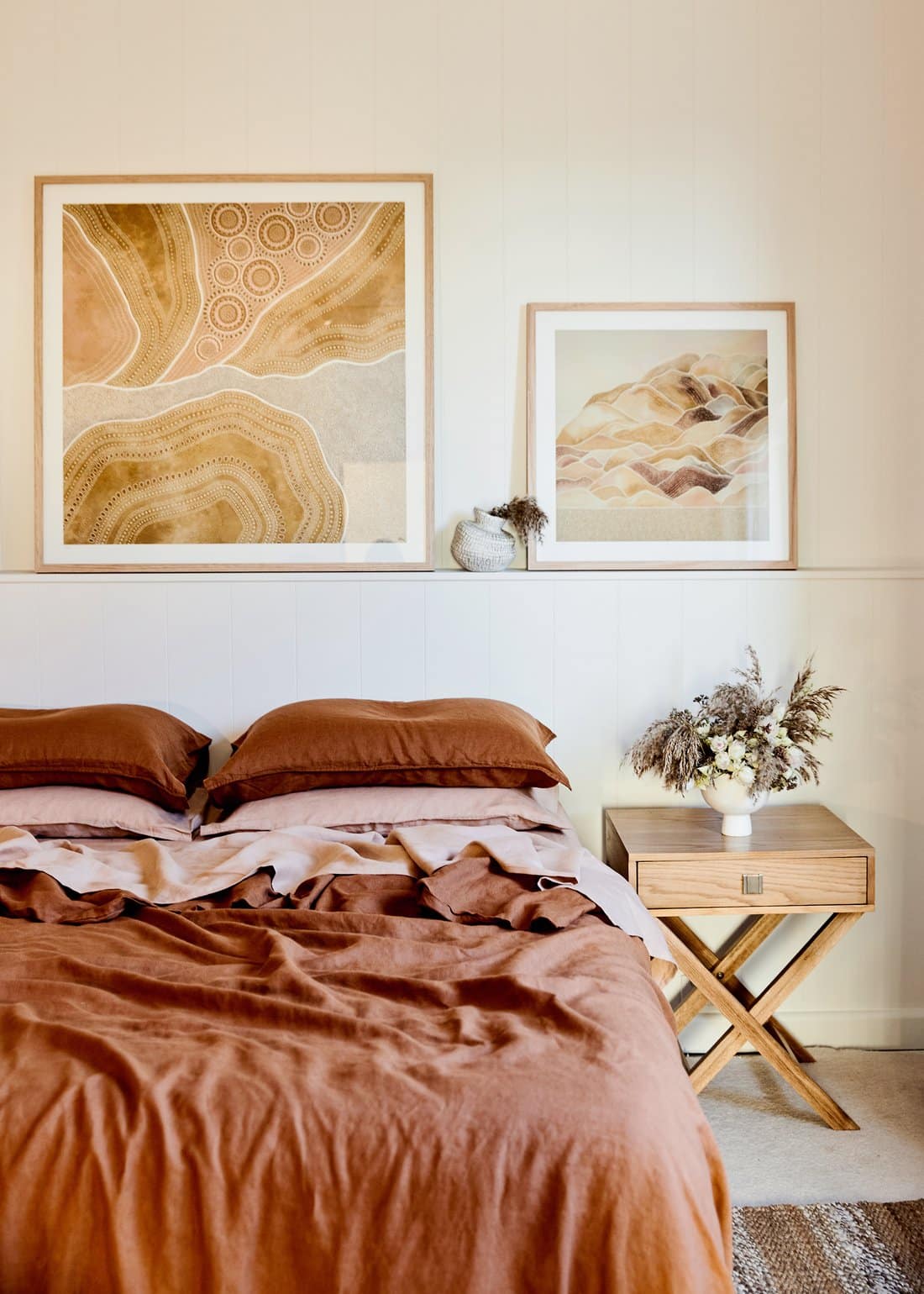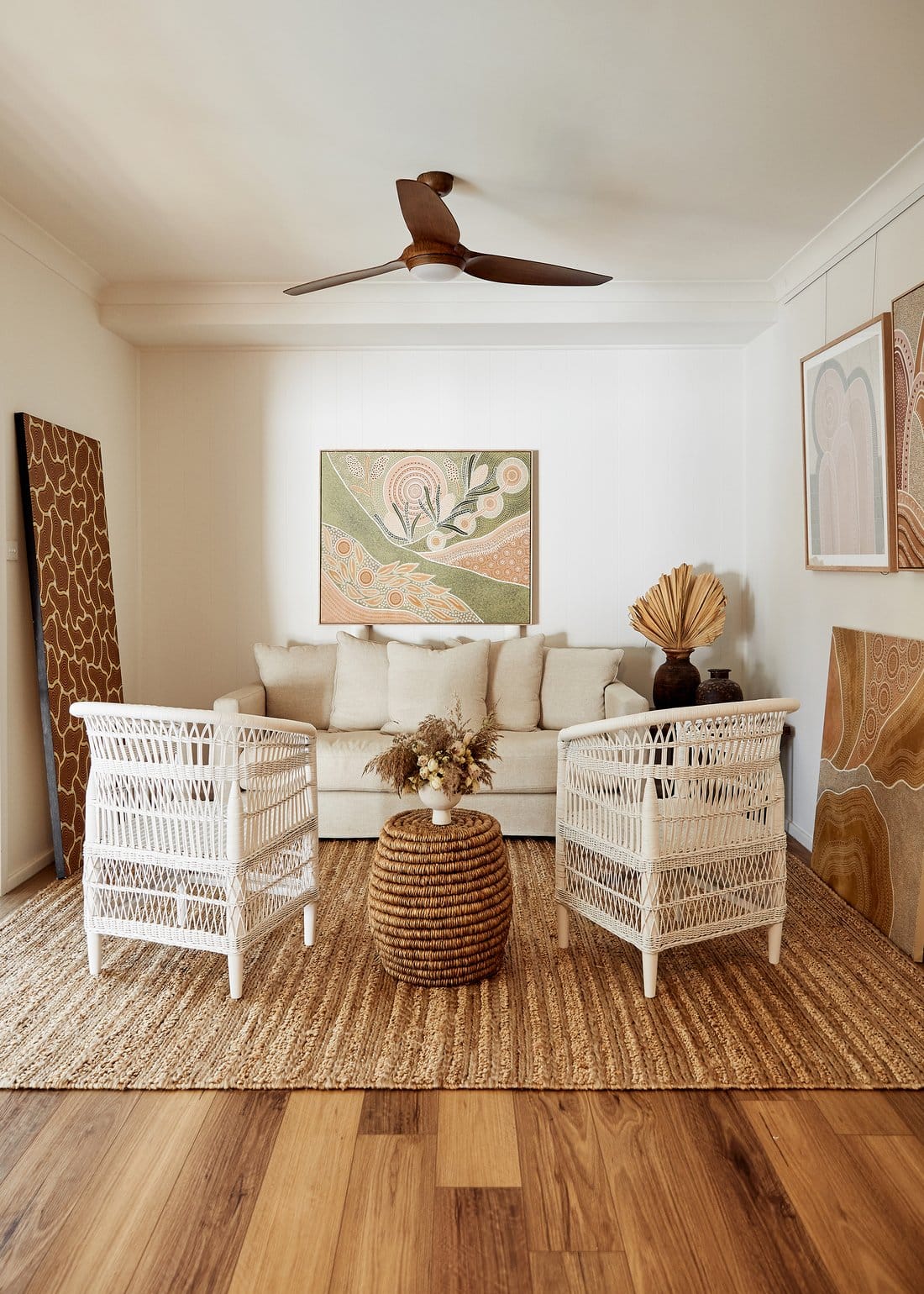 Artist: Lauren Freestone from Freestone Art.
Photo: BedThreads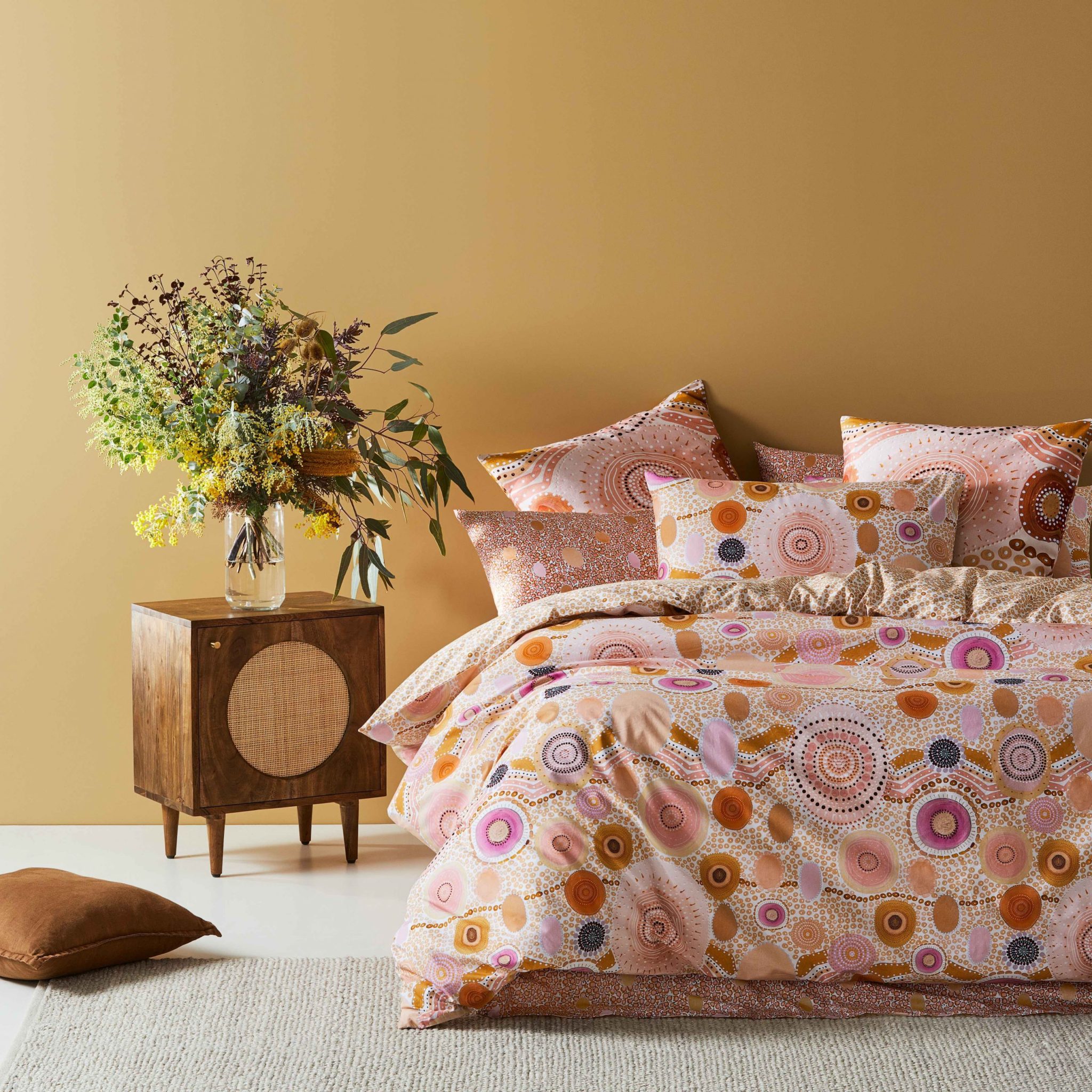 Miini + Jiinda 'Nyami' printed sheet set.
Photo: Adairs
Joyful Colours and Shapes
Slightly diverging from the other trends for 2021 is what experts say is creating joy in interiors through fun pops of colour and playful shapes. The major colour authority Pantone have announced their 2021 colour(s) of the year as Ultimate Grey and Illuminating Yellow. Taking inspiration from the difficult year that 2020 has been for many people, Pantone describes them as "A marriage of colour conveying a message of strength and hopefulness that is both enduring and uplifting". As we see comfort and harmony remain significant in all of the other trends, this trend introduces an element of imagination and stimulation that aims to awaken and inspire the senses.
Following suit from the bright colours, we should also expect to see a mix of quirky silhouettes in furniture and accessories, especially those that can be skilfully crafted like candles, bowls, and sculptures. These light and fun elements can also sit beautifully against more neutral contemporary spaces to find the perfect synergy in a room.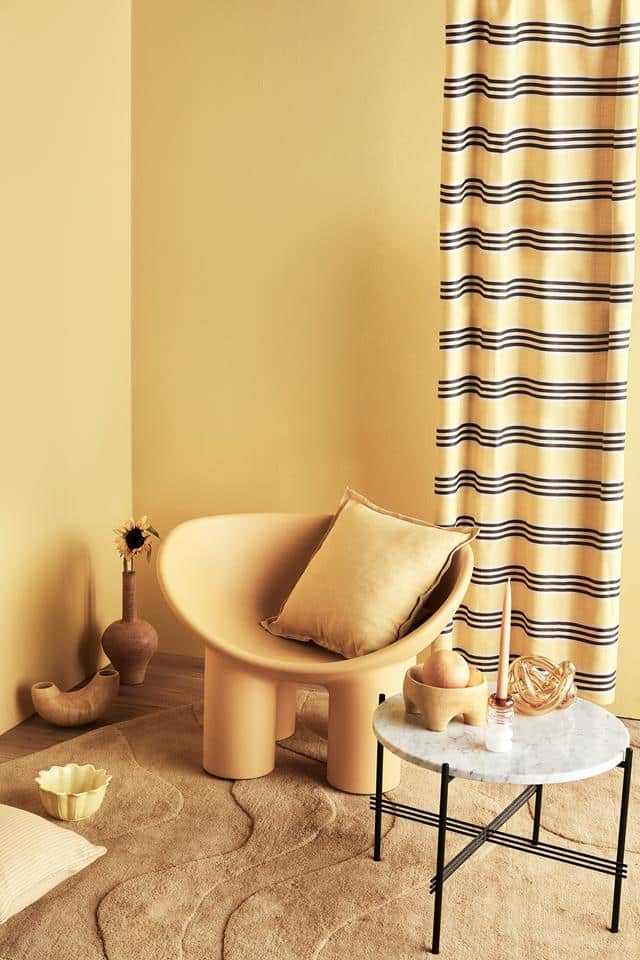 Photo: Home Beautiful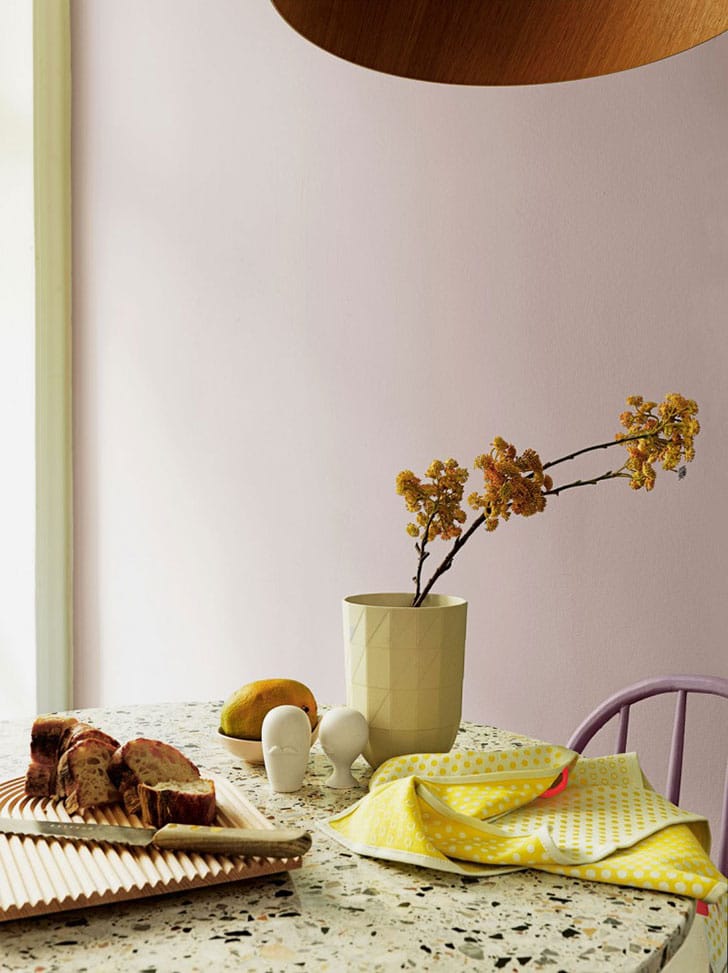 Photo: Dennis Valencia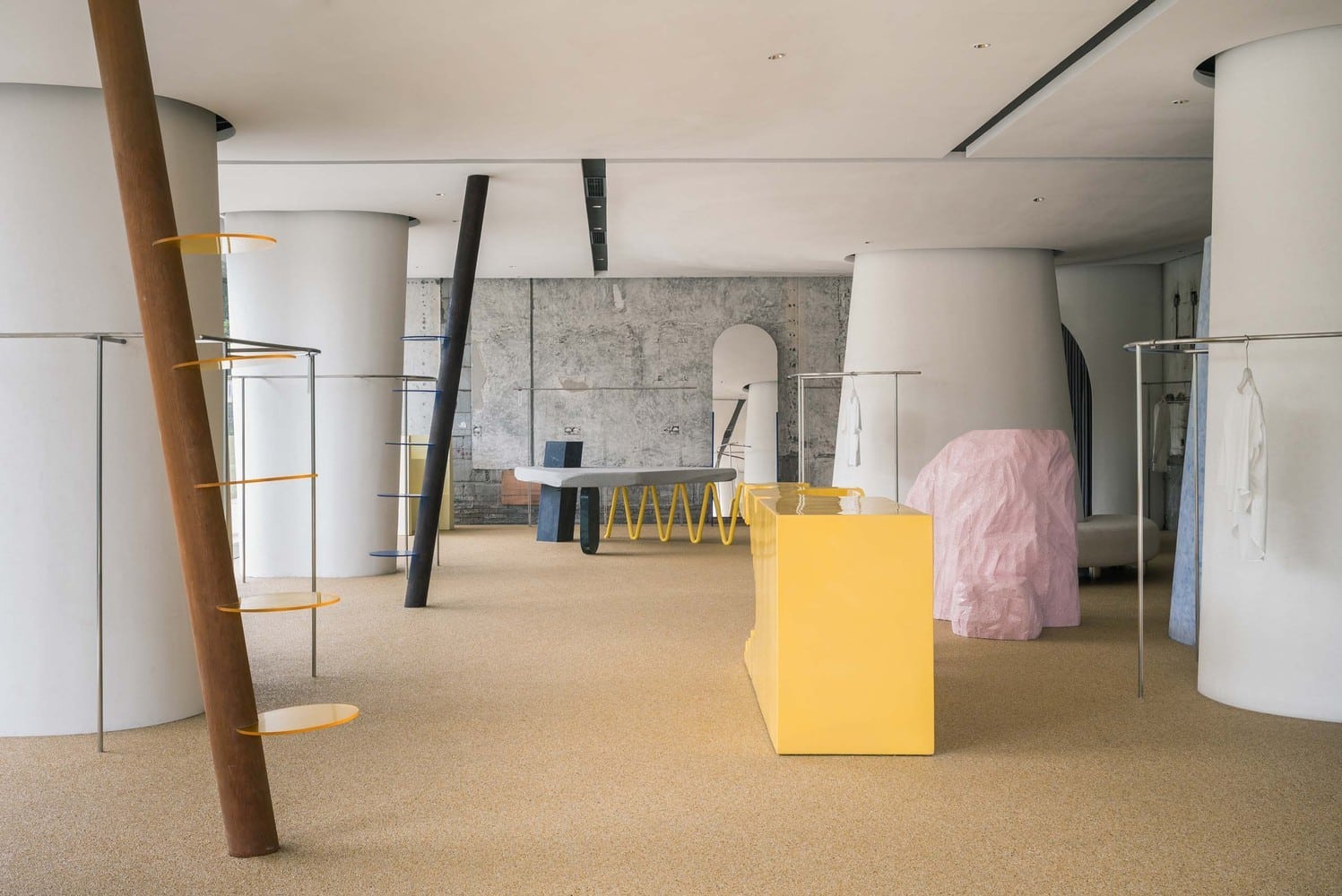 Photo: Minjie Wang
With all of these trends in mind, we are looking forward to selecting some new pieces to add to our range in 2021!