As 2019 draws to a speedy close, it's time to look ahead to which interior trends will dominate next year. Here at Huntley + Co, we've been pouring over trend forecasts as we eagerly discuss how these trends will shape furniture and styling choices for 2020. According to the latest research from Houzz, we can expect to see a range of new ideas emerging in the ever-changing landscape of interiors.
Natural Colours
Beige, stone, soft eucalyptus, sage greens and earthy browns will be strong interior colours in 2020, according to Houzz. They are hues that are seen in natural materials such as sisal, jute, hemp; the colours of unbleached, undyed wool, natural clay colours, natural stone. There is some solace for those that love colour. Colour professionals predict strong colours with added shading will be on trend, such as merlot and peacock blue.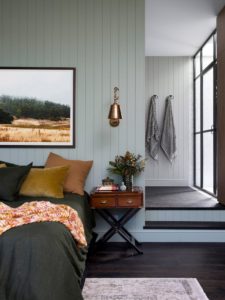 Picture: Cedar + Suede Interior Design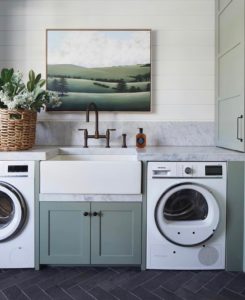 Picture: Kate Walker Design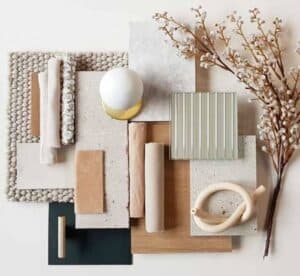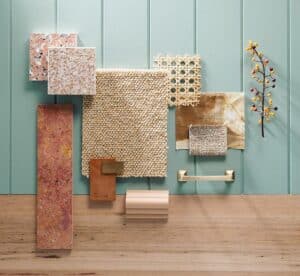 Pictures: @ncinteriors
Curves
Curves and arches will emerge as an interior design trend in big ways next year. Designers and architects are introducing curves that add a feminine touch and create softness in spaces otherwise filled with hard surfaces. Architectural elements of the home will embrace rounded edges through circular windows, arches, curved walls, rounded bathroom and kitchen joinery, as advances to technology allows architects to challenge structural boundaries. As a flow on effect, organic shapes with softer silhouettes will be at the forefront of a change in our accent furniture and accessories used to style properties in 2020.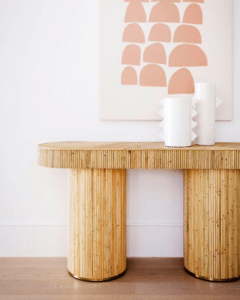 Picture: @sarahellisonstudio
Terrazzo
Move over marble… hello Terrazzo! The emergence of terrazzo will turn into a full-blown royal reign in 2020. Terrazzo, a composite material that can be poured in situ or pre-case and formed of chips of marble, quartz, granite or glass, has mostly been seen in bathroom splash backs but in the new year, we can expect to see it used in bench tops and homewares, with the chips becoming larger and colourways becoming bolder.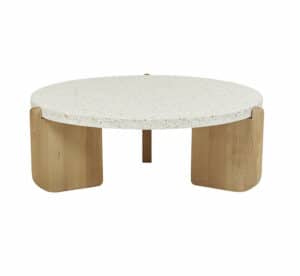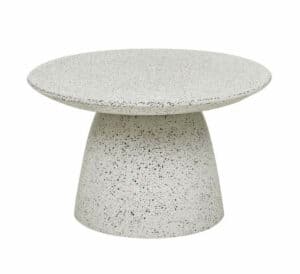 Pictures: @globewest
Back to nature
Wildly popular already, nature in interiors will be bigger and better in 2020. To introduce the trend into your home, opt for pieces and finishes made from natural materials and textures such as timber and stone and take a walk in the great outdoors to forage for fallen palms, branches or leaves in interesting shapes which make for beautiful (and free!) pieces of décor. We will continue to see dried foliage such as pampas grass, dried palms, eucalypt branches and even twigs being used to style properties in 2020.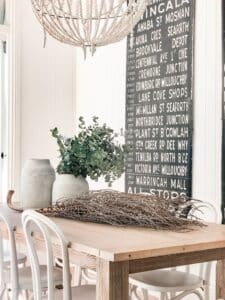 Picture: @huntleyandco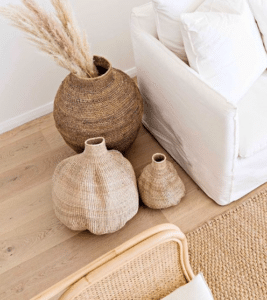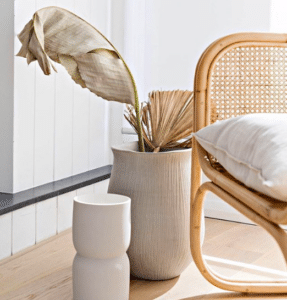 Pictures: @bonemade
Handmade creations
The common concerns about climate change, sustainability, the harm of single-use plastic and environmental pollution will push professionals to innovate even more in the years ahead, developing new recyclable materials for homewares and décor and turning their efforts to handmade items over mass produced goods. We will see growing respect for handmade craftsmanship and artisanal goods. While bespoke has always been popular, more and more of us are seeking products created in smaller batches and limited runs, that are also produced in sustainable and eco-friendly ways. Organic materials like wood and clay are coming to the forefront as we embrace the handmade and 'perfectly imperfect' characteristics of nature.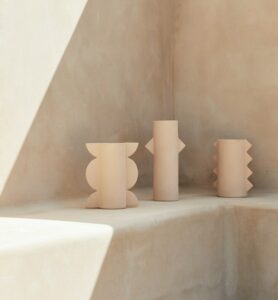 Picture: @sarahellisonstudio
The Return of Black
Black is back and bigger than ever! Interior experts predict that "black everything," from cabinets to sinks, paint, and countertops will be one of the top trends in 2020. Black walls, finishes, and furniture can make your home look high end and on-trend. We're looking forward to bold and matte blacks next year!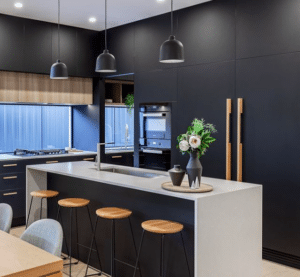 Picture: @artdepartmentcreative
With these design trends in mind, we are looking forward to selecting some new pieces to add to our range in 2020!