As the weather begins to cool and Autumn starts to weave its magic through our gardens, we are inspired by the vibrant hues of gold and russet starting to appear all around us. A change in season is the perfect excuse to switch up your property styling and take your home from Summer to Autumn.
Here are our top tips to cosy up your interior schemes and introduce more warmth, as we head into the cooler months:
Introduce a new colour palette and embrace Autumn hues
Colour can profoundly influence mood and is an incredibly effective way to evoke emotion – which is arguably one of the main objectives of property styling. Colours in which we associate with Autumn are reds, oranges and yellow and embody rich and full tones such as rust, tobacco, caramel and chocolate. We also associate beautiful deep shades of olive and forest greens with Autumn as we draw on nature for inspiration during this regenerative season. The easiest ways to incorporate these deeper hues is through art, cushions, throws, bed linen and accent furniture pieces such as our Hugh Ottoman in a rich Caramel velvet as pictured below.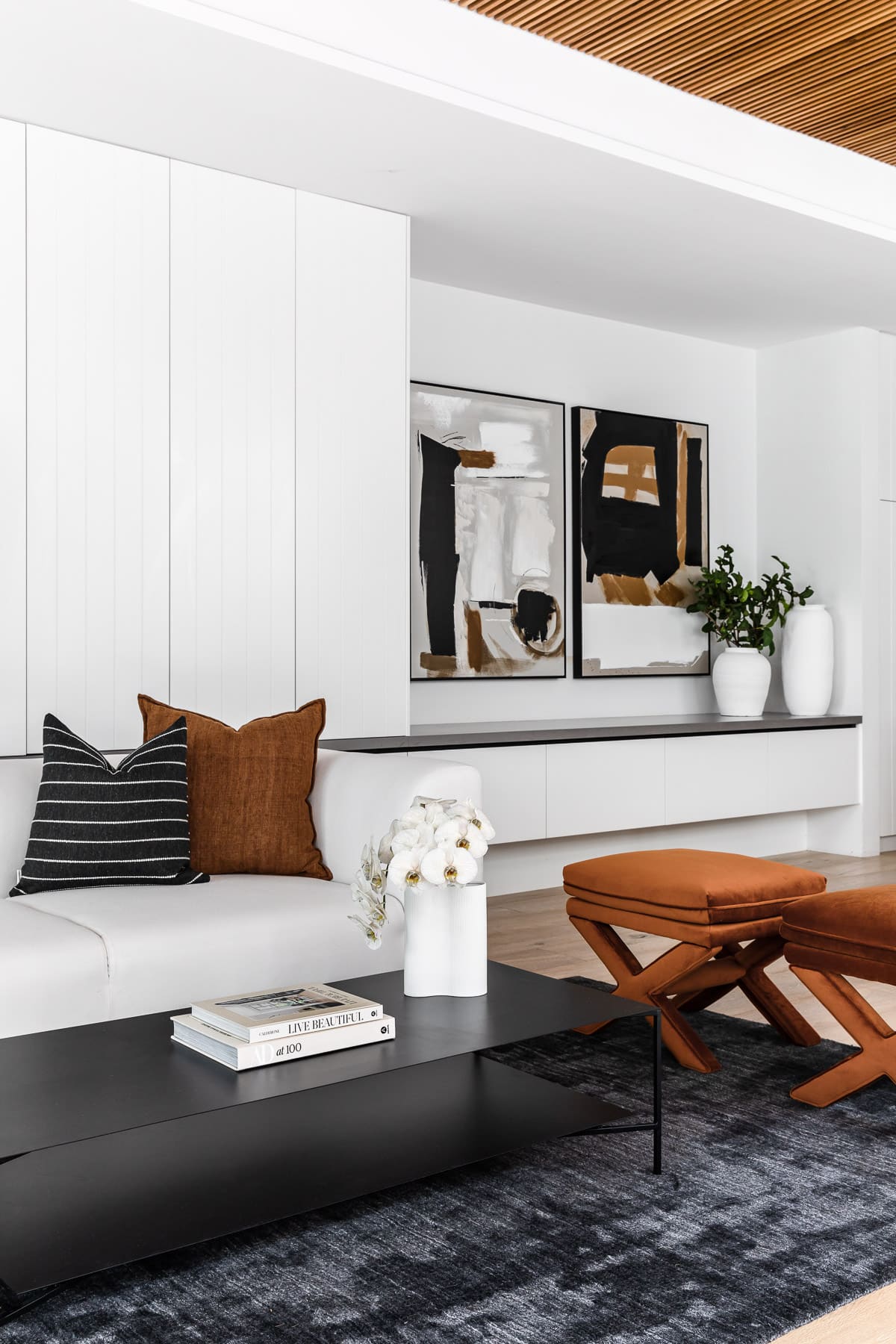 Photography by The Palm Co
Styling by Huntley + Co
Furniture + Decor by Huntley + Co
Featuring Billie Coffee Table Black, Hugh Ottoman Caramel, Otis Sofa with Chaise Left Alabaster, Valencia Rug
Introduce heavier fabrics and textures
Autumn is the time for textural interplay – think heavily textured rugs, chunky knit throws, leather and velvet cushions, hides, sheep skins, tufted and quilted bedding and lots of layering. Heavier material weights are welcomed as the weather cools and the play on textures is an added bonus. Boucle is a heavier fabric that is incredibly on trend right now that adds beautiful warmth, texture and depth to a space as is a perfect choice for Autumn inspired styling.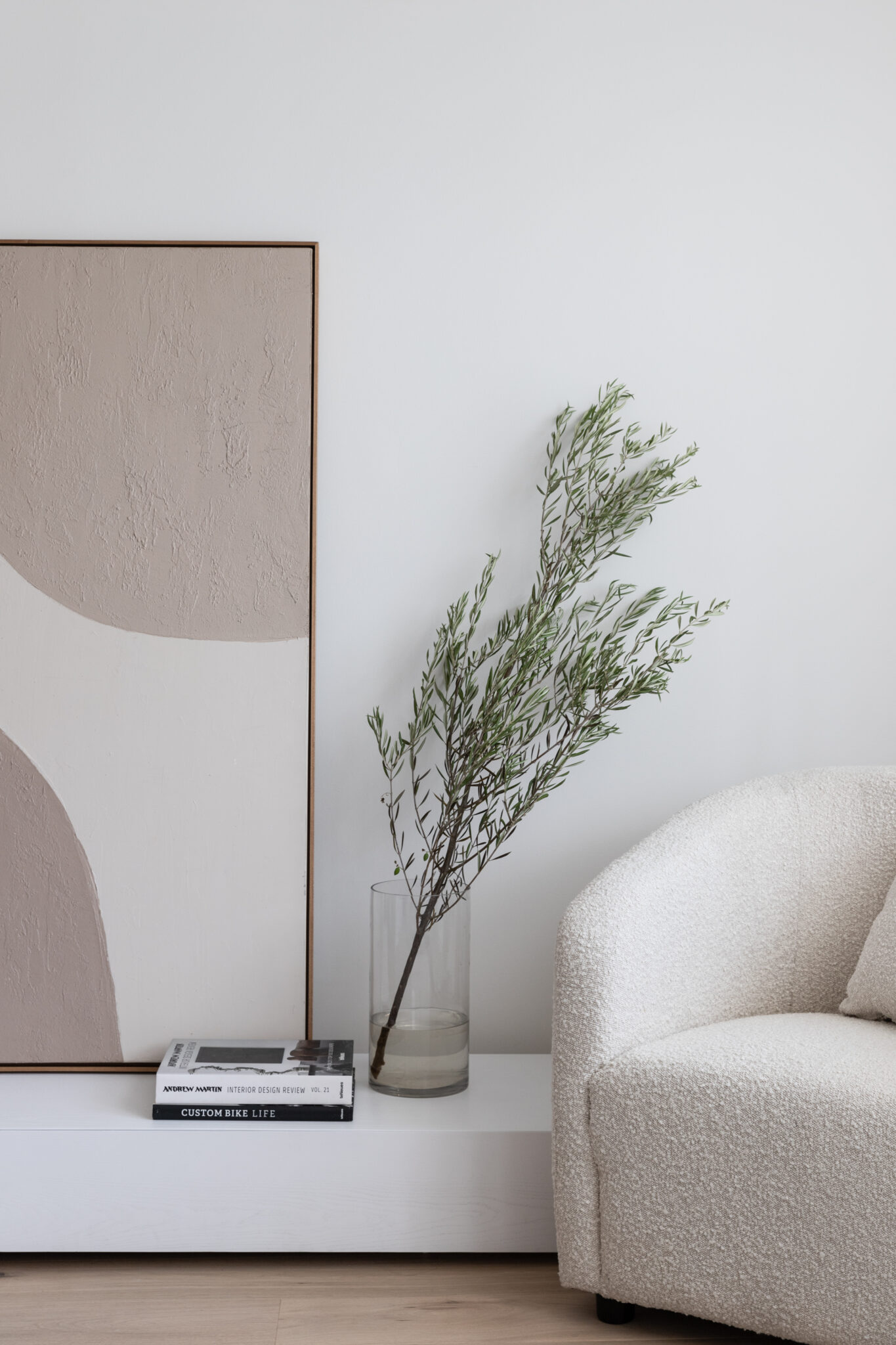 Photography by Mae + Co
Furniture + Decor by Huntley + Co
Styling by Huntley + Co
Featuring Dot Occasional Chair Boucle, Romy Entertainment Unit White Large
Swap out your scents
Fragrance plays a huge part in the overall feel of the space and as we move into the cooler months, it's time to replace summery scents such as coconut and lime with more spicier notes such as sandalwood, chai, cinnamon and nutmeg. Alternatively, you can opt for rich comfort scents such as vanilla and caramel.
Switch to moodier lighting
Autumn brings with it shorter days, which means less natural light available to brighten the home. Floor and table lamps are a fantastic way to introduce light and warmth into a space and cosy up the mood as are candles. Remember to always opt for warm globes in the home. Cool lighting can be clinical and counter intuitive as we head into the cooler months. As we edge closer to Winter, a lit fireplace can also be incredibly effective in altering the mood of a space and brining it to life.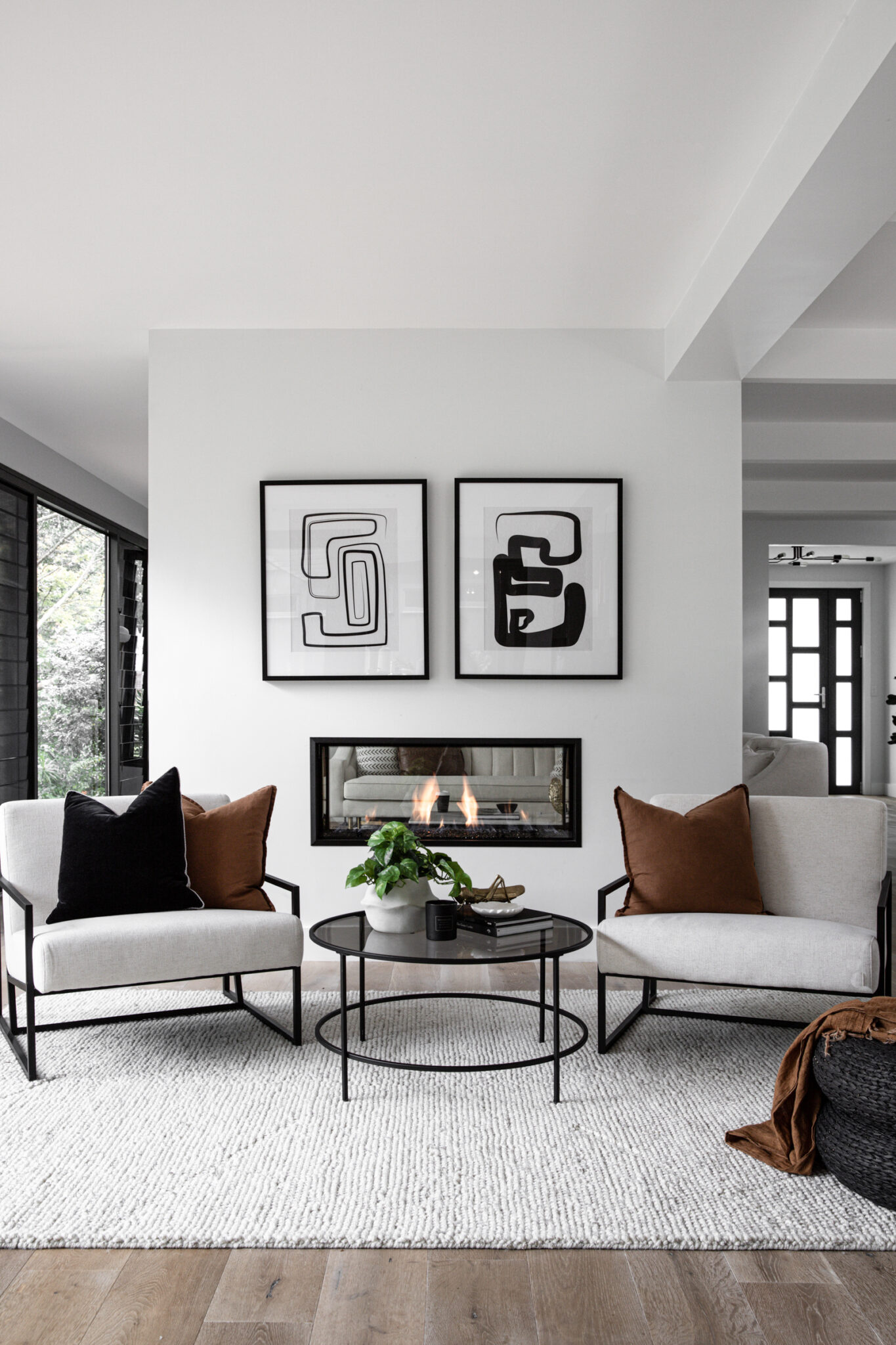 Photography by Mae + Co
Styling by Staging Designs
Furniture + Decor by Huntley + Co
Featuring Clyde Occasional Chair Tusk, Charlotte Coffee Table Black + Glass, Julia Rug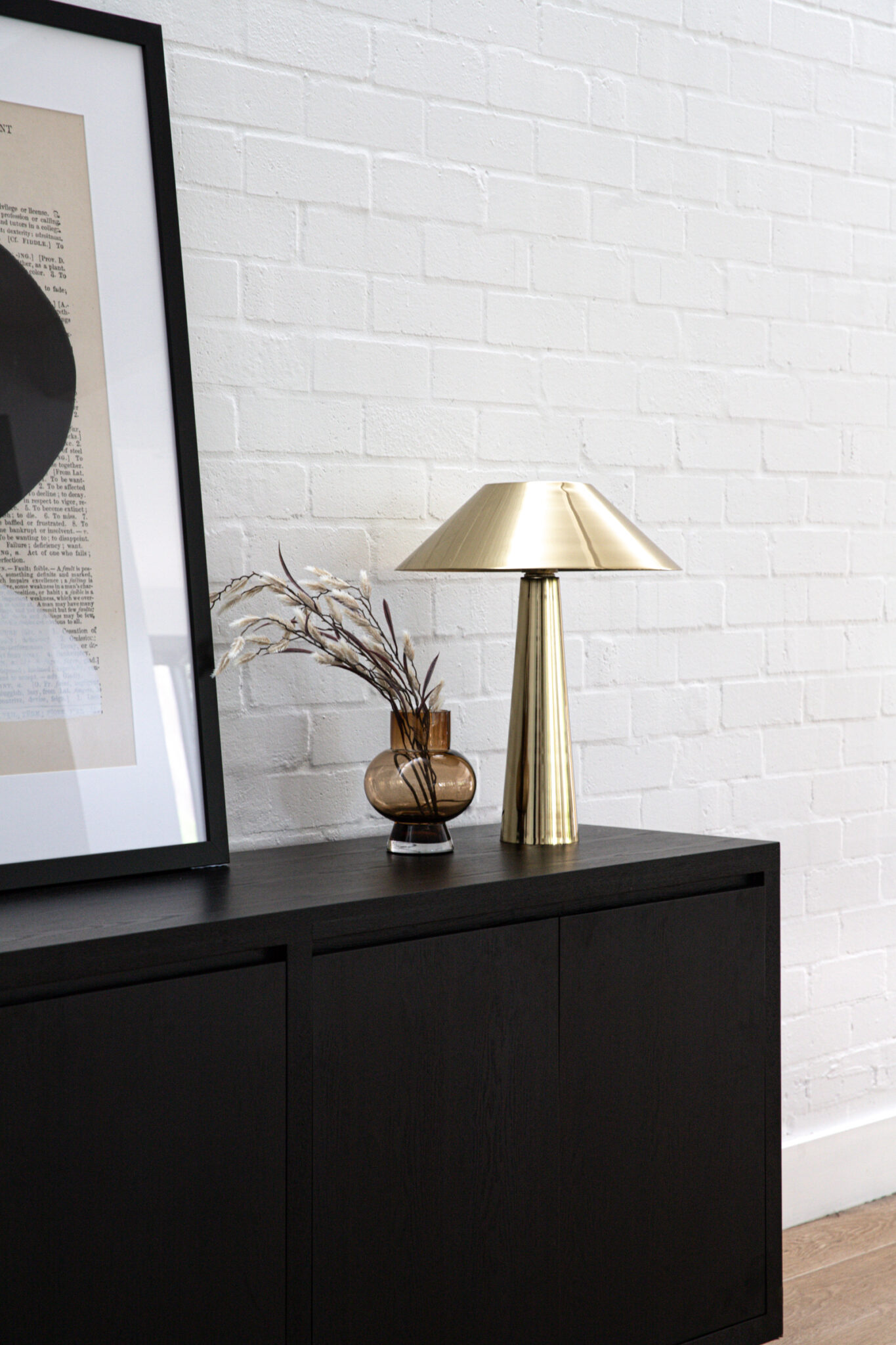 Photography by Mae + Co
Styling by Staging Designs
Furniture + Decor by Huntley + Co
Featuring Brando Buffet Black
Bring the outdoors in
With the leaves falling all around us, it's time to up the ante with your house plants. Plants breathe life into a space and their gorgeous green hues are at home amongst an Autumnal colour palette. While fresh is always best, faux plants are better than no plants! Branches, berries and dried foliage are also beautiful choices when property styling due to both their longevity and textural depth. Raw earthy timbers can also inject warmth into a space and be a beautiful reflection of nature.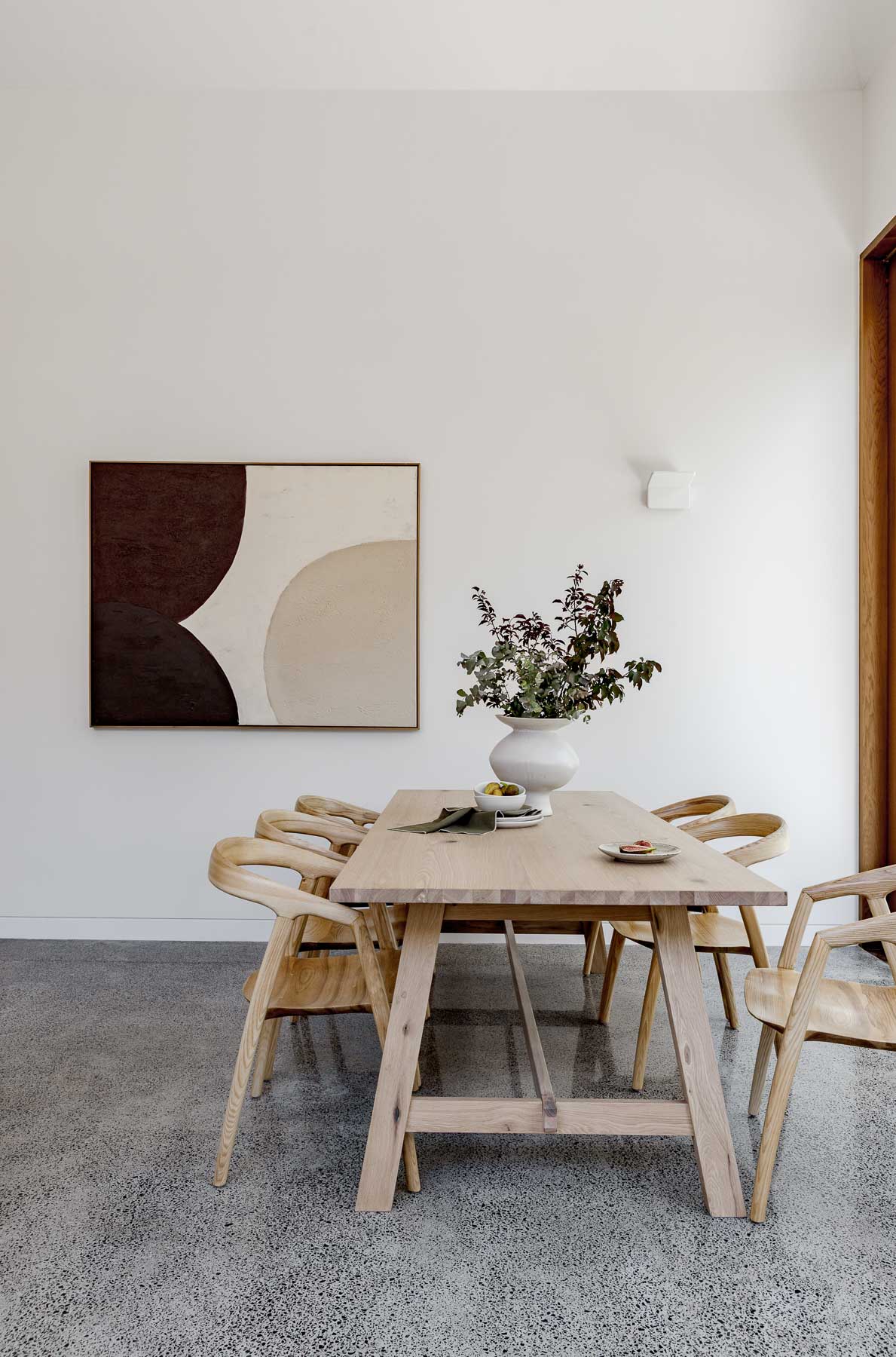 Styling + Photography by The Palm Co
Furniture + Decor by Huntley + Co
Featuring James Dining Table Large Washed Natural Oak, Chester Dining Chair Oak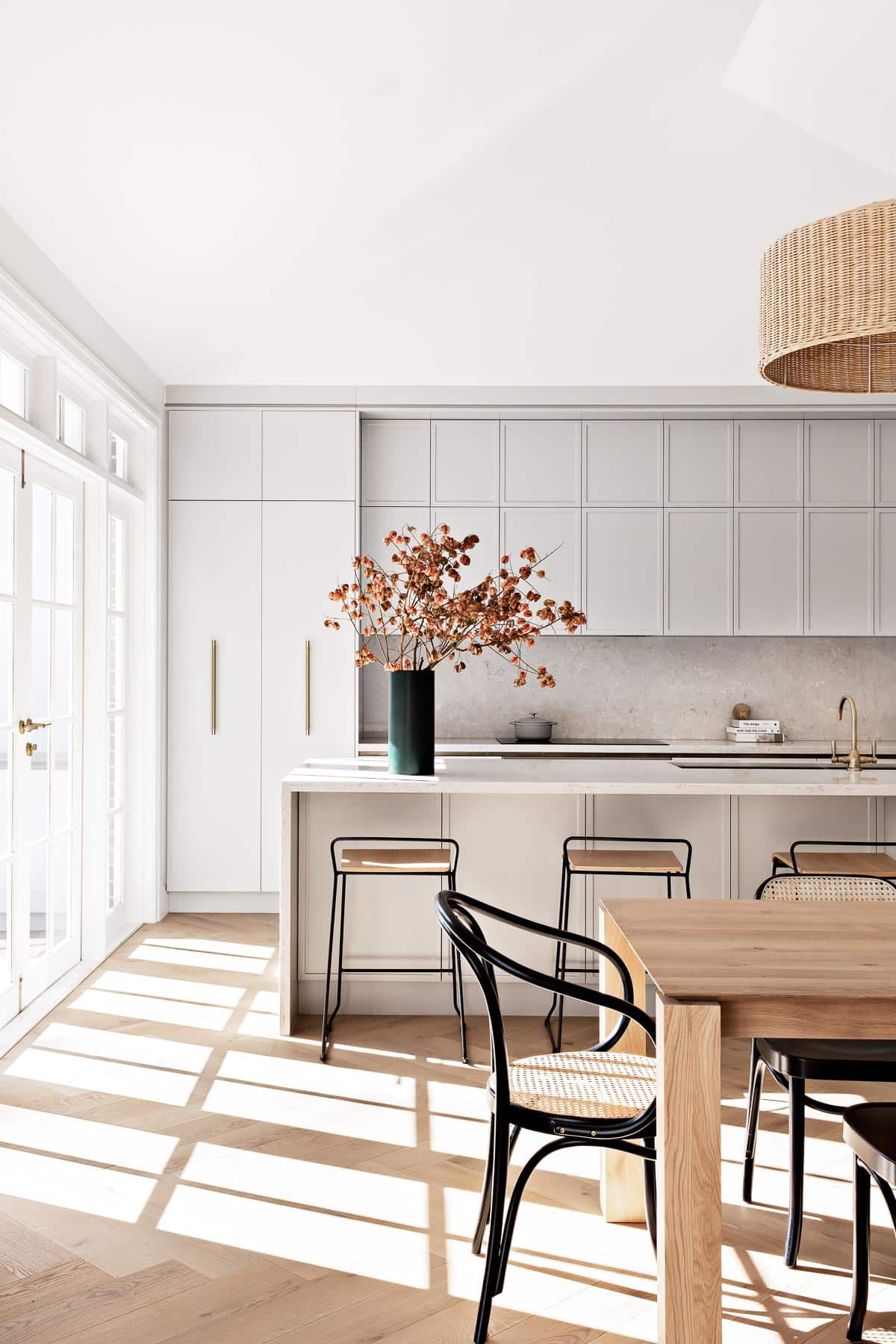 Photography by The Palm Co
Interior Design + Styling by Bone Made
Various decor by Huntley + C0